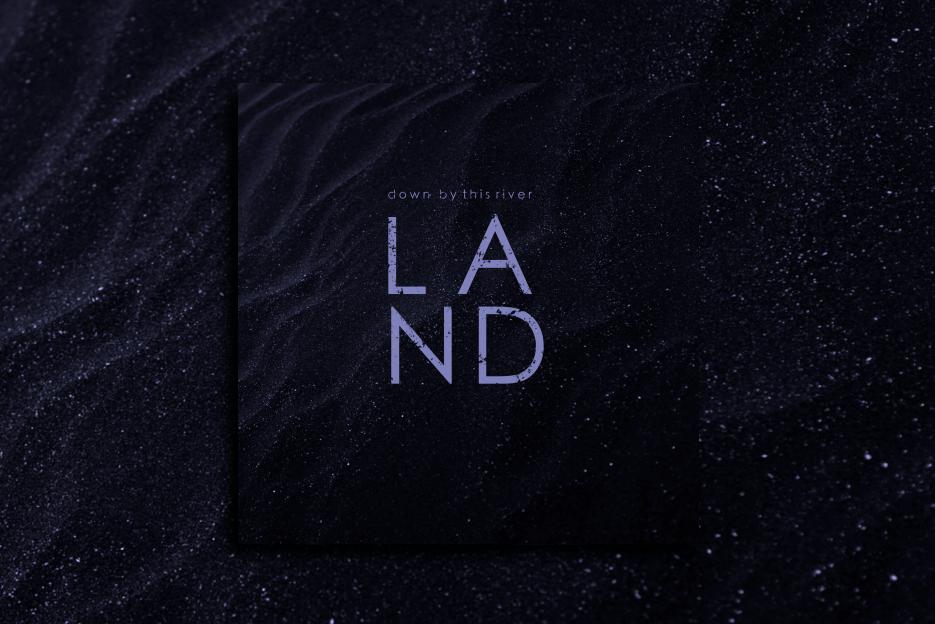 Creating music is not for everyone. While technology makes it easier for a newbie to create beats, loops, and basic melodies, turning them into art is something only real artists can do; And this is what music is all about, turning emotions, feelings, memories, and dreams into music. In the overcrowded ocean of tracks that invade the internet every single day, it still happens to find bands like LAND, who know how to frame authentic life experiences into music. Today, at Planet Singer, we have the pleasure of listening to their latest EP "Down by This River," and exciting 6-track release that will keep you engaged from the very first second to the last one!
LAND is a band from beautiful Rimini, Italy. These four talented artists have a unique sound, and they shaped their style, feeding their sound with strong influences from legends like Joy Division and Depeche Mode. The modern approach, mixed with the late 80s and 90s vibes, give to their music the melancholy and intensity of the golden era's best indie electronic music.
"Down by This River" is a great EP. We can feel the incredible work that these four guys did on this release from the title track. The excellent sound research, mixed with the intimate and intense lyrics, creates suggestive soundscapes that resonate with the listeners from the very first moments. It is in tracks such as "Hateful" and "Anyway," both available in a revisited arrangement that we can appreciate the incredible chemistry between the band members. Each sound is perfectly balanced, never intrusive of disturbing, cooperating to create a fluid flown that leaves the listeners in a dream-like state of mind! To close the album, an "Electrified" version of the title track shows the band's versatility! Well done, guys!
Folco's drumming and programming is the rhythmic engine that, with metronomic precision, supports Nik, a talented multi-instrumentalist who takes care of all guitars, bass, synth, and programming! Max's voice is deep, intense, warm, and rich. His ability to interpret every single track with incredible charisma and stamina gives this album soul and personality. His performance behind the microphone is outstanding, reminding the best Depeche Mode with a pinch of Chris Isaak's best vocals! On stage, the band is joined by Emy at lead vocals and keyboards!
"Down by This River" is one of those recordings that everyone needs to listen to. It isn't easy to capture emotions and intense emotion, and with electronic music, it is even harder. Still, LAND managed to create a masterpiece of new wave and electro music, filled with influences from post-punk, trip-hop, and techno-dub that makes this release a real gem in its genre! The future is bright for these four talented artists, and we can't wait for their future leases!
Check the links below and discover more about LAND and their music, and don't forget to add their tracks to your favorite playlists!
Learn Singing, Piano and learn how to MAKE MONEY with your Music! Check these out!