Inspirational, engaging, and energetic; these are just a few adjectives you could use to describe Pivotal Awakening and their music. True talents always aim for the message and the importance of what their art means. In the frenetic nowadays music scene, where look and gossip are often more important than the music itself, it is everyday rarer to find artists that create music for a higher purpose. It is thanks to artists like Pivotal Awakening that there is still meaningful music out there. Today, at Planet Singer, we have the great pleasure of listening to their latest single "Awaken and Rise," a fantastic track that will surround the listeners with positive and inspiring vibes.
Pivotal Awakening is a Contemporary Christian Pop-Rock band based in Michigan, that sees the charismatic singer and songwriter Mindi Odom and multi-instrumentalist Andy Graves joining their forces and incredible talents to create something unique. Their astonishing music granted them four nominations at the Detroit Music Awards 2020, and the best is yet to come for these truly inspiring artists!
"Awaken and Rise" is one of those songs everyone should listen to. The beautiful message, rich in positivity, goes straight to the point thanks to the inspiring lyrics and the catchy melody. Andy Graves is an incredible songwriter, and his incredible guitar riffs and bass lines sustain the beautiful voice of Mindi Odom from start to finish. Thanks to Mindi's outstanding performance behind the microphone, the great songwriting, and a fresh and modern arrangement, "Awaken and Rise" is one of the best releases of 2020 so far, and we can't wait for a full-length album! Well done, guys!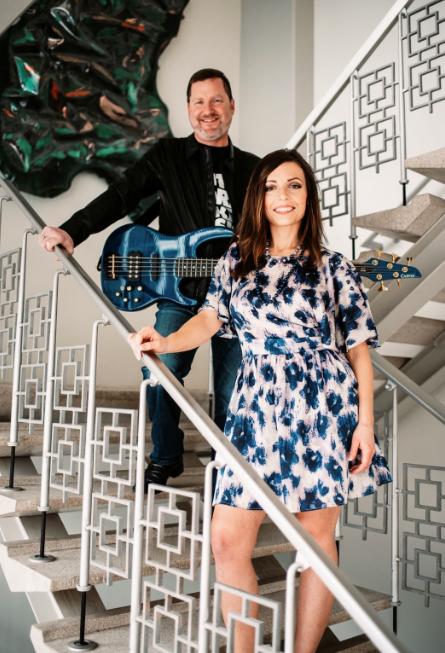 Check the links below and discover more about Pivotal Awakening and their music, and don't forget to add "Awaken and Rise" to your favorite playlists!
Learn Singing, Piano and learn how to MAKE MONEY with your Music! Check these out!