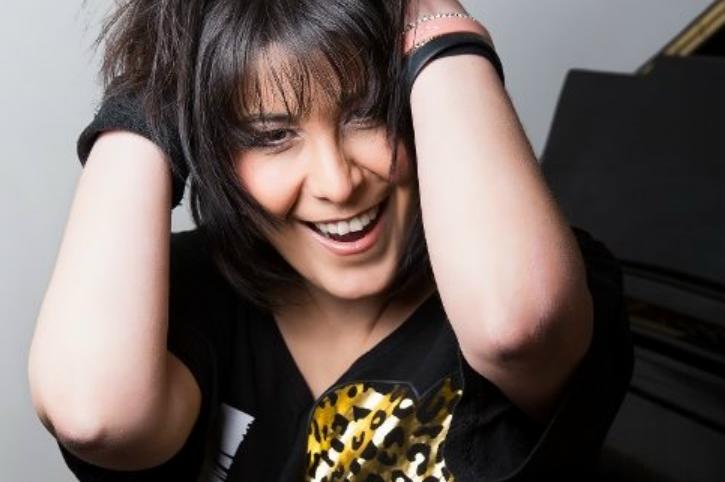 Sabrina Fallah is a rock artist from Ottawa, Ontario, Canada. A natural on stage with her polished vocals to her guitar playing, this talented singer-songwriter has a powerful voice and a lot of personality. Sabrina has already made a name for herself by performing wherever possible over the years.
Some of her music influences include Green Day, Bon Jovi and Billy Idol. You can hear a bit of each of her mentors in her original songs where their influences have become a part of her unique blend of style.
She performs widely in Ottawa, Toronto and extensively in Central Canada. She has entertained audiences at various Canadian and international venues and festivals, as well as charity events.
The first EP of original songs by Sabrina Fallah was recorded in England by producer Stuart Epps, who has worked with notables like Elton John, Led Zeppelin and the like. This was released as her self-titled rock EP on iTunes. Songs from this EP are played on radio, particularly by Canadian, U.S. and European university, college and online radio stations.
Sabrina released her single "The Frontline" along with an Official Video in August 2015. Chris Birkett, an award winning producer, produced "The Frontline". He has worked with some of the biggest names in music: Peter Gabriel, Quincy Jones, Buffy Sainte Marie, Sinead O'Connor, and more. 
In February 2016, Sabrina made a trip to Nashville, Tennessee where she had the opportunity to co-write with several songwriters and record brand new songs with veteran producer Kent Wells. Sabrina filmed two acoustic videos for two tracks from her EP, which were acoustically recorded. Her new EP "Kiss Is a Killer" and her videos can be heard and seen on her official website as well as on her other social media sites. You can now purchase her EP on iTunes. 
In January 2019, she released her Compilation CD "Sabrina Fallah" with a bonus new track called "Everything" with her label Dance Plant Records distribution by The Orchard on iTunes.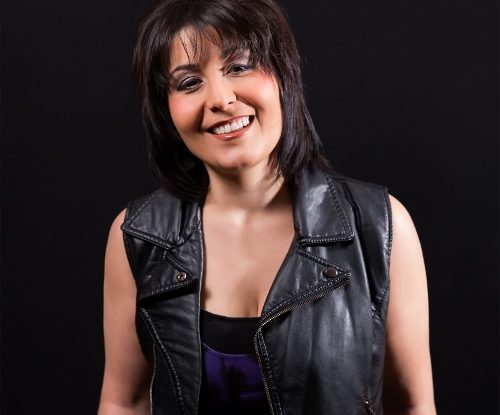 Hi Sabrina, it is a big pleasure to have you here at Planet Singer. Tell us how did you discover your musical talent?
I was told that before I could speak I was humming tunes. Then around grade 4, I started writing poetry and short stories, which then lead me to song writing. At the age of ten, I started learning the piano. At the age of 14, I won my first singing competition, by singing "One Day" by Simple Plan, which got me to realize that I wanted to become a professional singer. When I was 15 or 16, I grabbed my first guitar. When I heard the "American Idiot" album by Green Day, that was when I knew I wanted to become a rock singer. 
Your sound is very Rock oriented, what are your biggest influences?
Green Day is my biggest influence. They are the reason that I am a rock singer, loving what I do. 
You play the guitar like it is an extension of your body, when did you start playing this instrument?
Before I started learning the guitar, I was playing piano. I was then told by a friend that I should learn the guitar, because it would be easier for me to carry around than the keyboard. At the age of 15 or 16, I rented a guitar and took a couple of lessons to see how it was to play and if I liked it. I instantly got hooked to it that I went to buy a guitar after two weeks. I got a blue Yamaha acoustic and then a few years later a blue electric Fender Stratocaster.
Planet Singer is also a site dedicated to singing technique, what is your relationship with your voice? Are you a natural singer or did you study with a vocal coach? 
I was born as a natural singer. At the age of 14 when I started to pursue my music, I didn't really have a vocal coach, I just sang everyday for hours. One day my grandmother saw Elaine Overholt, who is a well-known vocal coach in Toronto, Ontario, on Ellen DeGeneres and told me about her. I was 18 then and I decided that maybe I should get a vocal coach, so I went to see Elaine. I was very happy that I did. I had no idea how much I needed to know about warming up the voice before singing and taking care of my vocal chords. When I saw Elaine she was in a way surprised that I sang for so many years without hurting my vocals. She helped me with my vocal techniques, warmups, body movements and more.
As my singing voice was very clean sounding, Elaine referred me to one of her other vocal coaches who taught me how to pronounce words the way a rock singer should with attitude. He also made sure my rasp was done the right way, so I didn't hurt my vocals.
You have an intense live presence. What are your favorite songs to perform on stage?
I love playing my original songs, but I also include a few cover tunes. I usually sing songs that I can relate to. 
What is the story behind your song "The Frontline"?
My song "The Frontline" is about going for your dream and not letting anyone get in the way of it. 
Are you on tour right now? 
At the moment, I am doing a lot of radio interviews and writing new songs. 
Your song "Hurt" is very intense can you tell us more about this track?
"Hurt" is about friends you trusted that never supported you in what you love to do and were never there for you, all they cared about was themselves.
Your CD "Sabrina Fallah" is clearly very personal. If you could pick one song from the track list that represent you the most, which one would you choose? 
Oh, that is a hard question to answer, because I write all my songs about what I have been through and what I see others go through. I truly love all of my songs.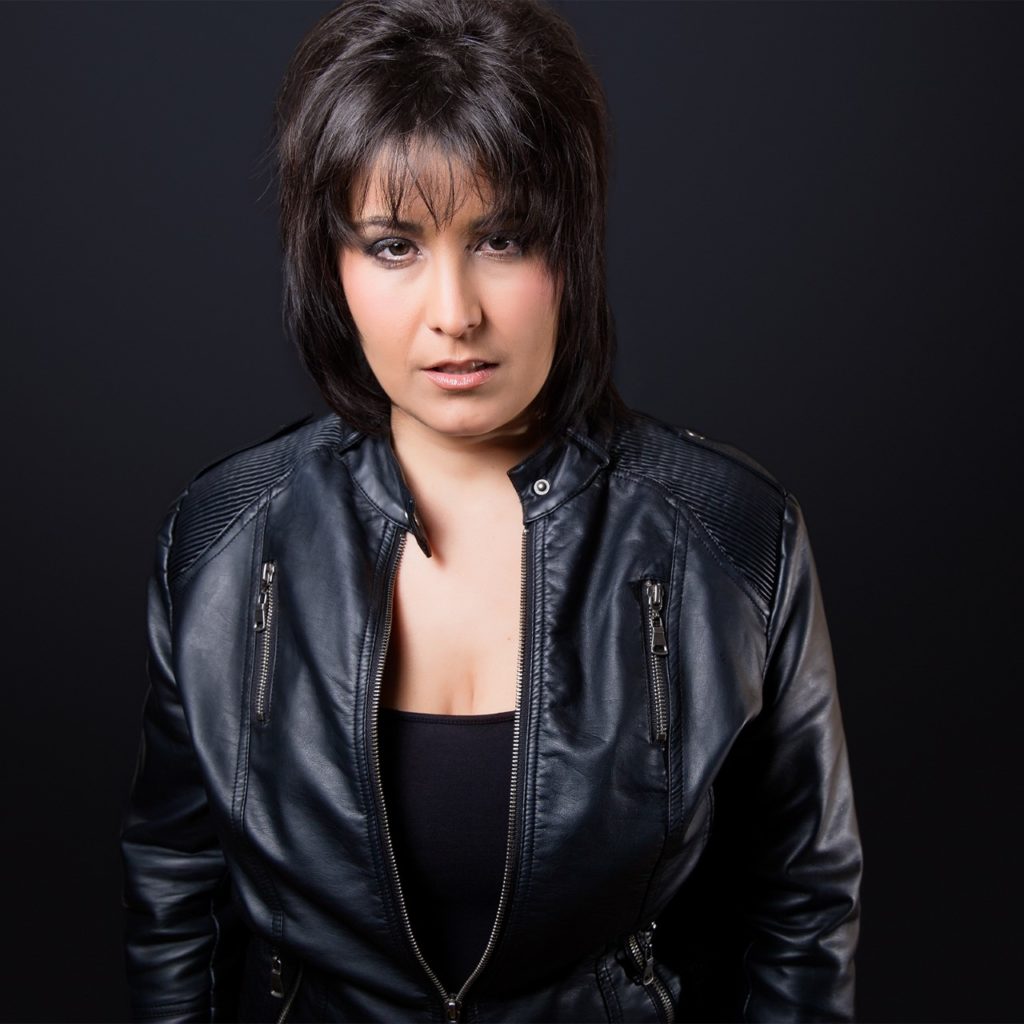 Sabrina, it was a pleasure to have this chat with you today, we really wish you all the best for your music!
I would like to thank all those who have supported me throughout my music career and have helped me to get to where I am today. 
In November 2019, I got a big opportunity to be
 interviewed by Ron Carson on WSBS Radio (860 AM and 94.1 FM), who also wrote a blog post about me "We Will Chat With A Talented Singer from North of The Border" on their website. During our interview he played my songs "The Frontline" and 'Hurt".
In January 2020, Ron Carson replayed our interview and followed with another blog "Catching Up With Sabrina Fallah". My songs, especially "Hurt" started buzzing and catching the listeners' attention and requests for replay started coming in. 
I am really excited about the attention that my songs are getting and grateful for the chance and opportunity that Ron and Jesse have given me. You can hear the interview on my YouTube channel (thefallah) and read the blog posts on my website
http://sabrinafallah.com/
If you would like to request "Hurt" or "The Frontline" on WSBS Radio please call during the lunch hour 413-528-0860 
Thank you.
Discover more about this amazing artist here!
Share it with your friends!