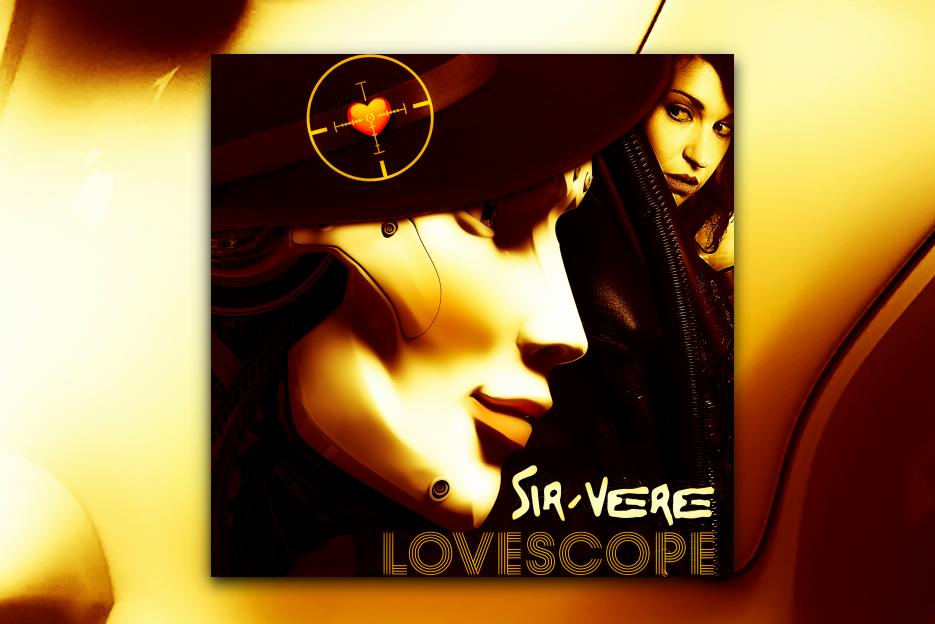 'Lovescope' album cements SIR-VERE as post-punk's newest sensation!
SIR-VERE has done it again. The band's latest album, 'Lovescope,' is a testament to the band's growth and evolution. Released on March 17th digitally and set to come out as a limited edition gatefold vinyl album on April 7th, the album showcases the Milton Keynes-based group's unique blend of rock, alternative, and electronic dance music. The album, released on their own label, Bongo Tronic, is the band's most confident and fully realized effort to date.
The album showcases a range of moods and styles, all connected by the band's eclectic musical influences. "Lovescope" begins with the haunting opener "Angel of Death," setting the stage for a dynamic and emotionally charged listening experience. "Peer Pressure," the current single, is a frenetic and energetic track that will get your heart racing, while the powerful title track, "Lovescope," and the live opener and next single, "The Crazies," demonstrate the band's versatility and creative prowess.
Ian McEwan's incredible vocal performance, combined with the unique style of talented long-term frontman Craig Hammond, adds a new dimension to the band's sound. SIR-VERE has gone through several lineup changes over the years, but their current lineup feels definitive and solid. The band is rounded out by two more opposites working in tandem, with studio chief Gary Morland on guitars, bass, keyboards, and production, and Stevie Vega on programming and DJ remixes as S-VAS. Together, they exchange energic guitar riffs and hammering basslines with exciting crescendos, creating a sound that is uniquely their own.
The band's music draws from a range of influences, from breaks, acid, and electro to indie, metal, and punk. It's a sound that feels both contemporary and nostalgic, harking back to some of the best punk and alternative acts of the 80s and 90s. SIR-VERE's 'Lovescope' could easily stand alongside classic albums from Joy Division, New Order, and Depeche Mode, while also feeling completely fresh and original.
The band has spent years building up dedicated followings across the UK and worldwide, with fans in South America and Eastern Europe particularly enamored with their music. The vinyl edition of 'Lovescope' comes with an exclusive track, 'Carousel,' while 'Killa Man' is available exclusively on the band's Bandcamp page. The 'Lovescope' soundtrack, conceived by Craig Hammond from his film script, will be released later this year.
SIR-VERE's 'Lovescope' is a stunning album that showcases the band's versatility and talent. It's a fresh take on electronica post-punk that feels both contemporary and timeless, drawing on a range of influences while remaining true to the band's unique sound. SIR-VERE is a band that deserves to be heard, and 'Lovescope' is an album that should not be missed.
Check the links below, discover more about SIR-VERE and their incredible music, and don't forget to add their tracks to your favorite playlists!