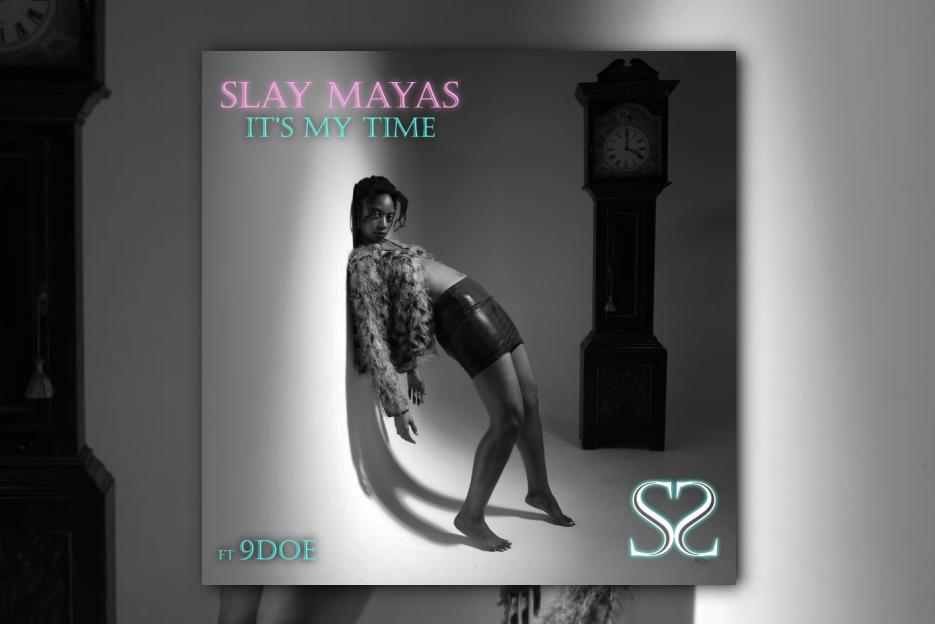 Today we have the great pleasure of diving into the world of true talent. Gifted with a unique voice, incredible interpretative skills, and a rare artistic vision, Slay Mayas is one of those artists that stand out both for talent and originality!
Hi, Slay; it is such a pleasure having you with us today at Planet Singer! Your music and incredible talent make you stand out also thanks to that original and unique sound that makes songs like "Busy," "Winner," and "It's My Time" so memorable! We are thrilled to know more about you and your artistic journey, so let's start from the very beginning. When did you discover your passion for music?
First off, thank you, thank you for the beautiful compliments. Thank you for acknowledging my individuality. I discovered that I could sing by accident at the tender age of 14. At the time, Mariah Carey had just released her album the emancipation of Mimi. My friend at the time and I went nuts blasting the entire album. I started singing along to it's like that, and he stopped me and was like, was that you or the radio? He went in to tell me how good I sounded etc., and it's been a wrap ever since I found out I could sing.
Your latest release, "It's My Time" is such a gem of contemporary music! Can you tell us more about it?
Ahhh yes! "It's my time" is certainly one of the gems in my catalog. It's my latest single. I dropped it on June 24, 2022, almost a month ago… ( wow time flies). Anyway, "it's my time" is about recognizing it's your time to shine.. in whatever way, shape, and form. For me personally, it was about recognizing the signs in my life that was signaling to me it's my time to shine in my music career, amongst many other things. I had a whole single planned-out, video and all ready to go, and something was telling me "this isn't it." Then I remembered I wrote "it's my time," I believe the year prior.. and kept it in my repertoire. My intuition immediately said to go back to the drawing board and release, "it's my time." I literally felt compelled to do so. Besides it, being my personal testimony, something told me people need to hear this and be inspired because it's time to shine for a lot of people… not just me. The song was already written, so I head back to the studio to record… and now we have "It's my time." I also released a mini flyer documentary called It's my time as well to go with the single. It chronicles my life and my journey in music so far… it's available on YouTube, so check it out!
Your sound is unique, and your ability to interpret songs of different styles and narratives shows your incredible versatility. How important is it to you to find the right balance to deliver the right message to your audience?
Thank you again for the beautiful words. It is of extreme importance to deliver the right balance, to deliver the right message to my audience. My #1 goal is to always stay true to myself as an artist first. I'm interested in creating timeless classics that outlive me. By this point, I believe my audience knows the "Slay Mayas" sound, which is usually along the lines of motivation, inspiration, manifesting greatness, and feeling nothing but good vibes. At my core, that's who l am as an artist and what makes me identifiable, I believe. On the flip side, sometimes I struggle if I'm writing something that's not the typical "Slay Mayas" sound; I'm thinking, will they get it? Will they like it? I judge myself harshly until I realize timeless music can be any genre, any sound, any style of writing or subject matter… then I get over myself and let me my mind and pen run free… at the core, my audience will always be in for a magical ride.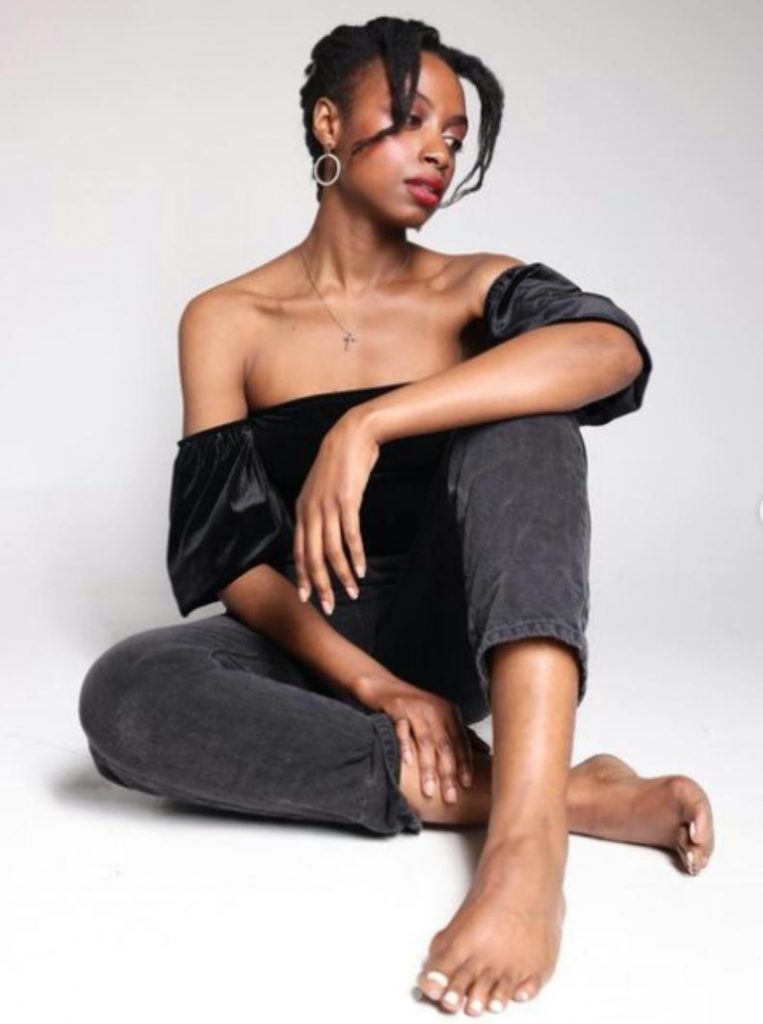 Where do you find your inspiration?
I find my inspiration from real life, my life, and the passionate underdog that lives inside of me. I find inspiration from words and certain sounds I imagine in my mind. It also helps that I am quite dramatic at times because I channel all those feelings and drama on paper.
If you could collaborate with one of the artists who influenced or inspired you, who would you like to share a song or the stage with?
If I could collaborate with an artist that has inspired me, it would be a few people, honestly, but since I must choose, I'll go with silk sonic. I loooveee them, and I think we'd make magic… just throwing it out there lol!
Jillimune's music is a triumph of modern Pop, EDM, and Electronica
Your 2021 singles "Busy," "Vibes," and "Black Excellence" are exceptional releases! Can you tell us more about some of these songs?
"Busy" is a self-love anthem about loving yourself and not letting anyone, anything, not even your own self, get in the way of that because you are simply too busy loving on yourself.
"Vibe" is my fun upbeat Pop / RnB track that's a little different from the core "Slay Mayas" sound, but I was happy to do it. I wanted people to see a different side of me where I'm talking about love and being vulnerable in that way. "Vibe" is about a fantasy love.. like teenage puppy love and you telling the object of your affection how much they got you feeling high on this love cloud.
"Black excellence" is my motivational anthem for my black brothers and sisters in particular, but also for anyone feeling oppressed and needing a reminder of their greatness. When I released "Black Excellence," there was a lot of racial unrest happening. Cops were killing black people mercilessly. George Floyd was killed by a cop. To sum it up, it was a lot going on, and I felt many emotions. I channeled my thoughts and feeling on paperwork, and then we had black excellence.
Jillimune's music is a triumph of modern Pop, EDM, and Electronica.
Your voice is just incredible! Have you worked on your voice with a professional vocal coach, or are you a natural singer?
Thank you. I've never had any formal training with a teacher or anything like that. Like I said previously, I discovered I could sing completely by accident at the age of 14. I was always into the arts tho. In fact, I started off wanting to be an actress, which id still love to do, but singing does it for my spirit; I like to credit Mariah Carey, Whitney Houston, and Celine Dion as my vocal teachers because once I discovered my singing ability, I naturally started listening intently to how those ladies were singing and emulated it. I was like, I don't know what that's called technically, but I'm going to listen close to hear where it's coming from and try my best to emulate, so to answer your question, yes, I am a natural singer. I thank god for the gift every day.
Is there any advice you would give those singers starting their artistic path?
The best advice I could give an artist starting LEARN THE BUSINESS THAT YOU ARE IN! Develop yourself, don't be afraid to be yourself, and really believe in yourself even if no one around you does. Become your own competitor, strive to keep growing, and keep outdoing yourself. 
What are your plans for the future?
My plans for the future include debuting my new website, and more music, of course. I'd love a gold or platinum record; I'd love to tour and keep growing as an artist. I know what my level of success looks like to me, so once I can have achieved that, I plan on living like sade the singer. Live out in the warm countryside, on my farm with lots of animals, and grow my own food and come back every few years for my fans lol… that's the life!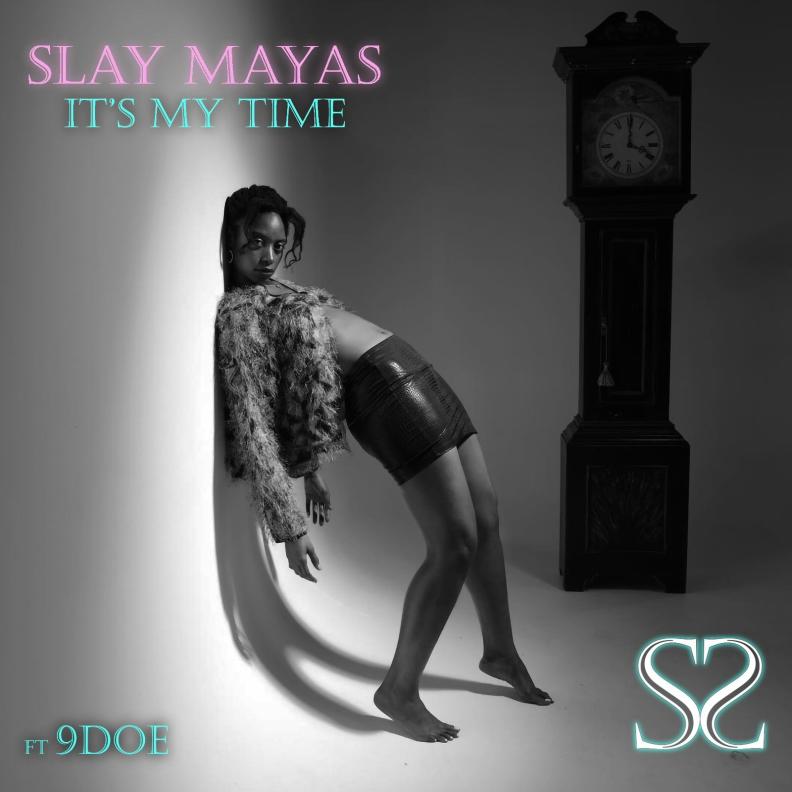 Slay, it was terrific having you with us! Is there anything you'd like to say to our readers and your fans?
Thank you guys so much for the opportunity! 
To my fans: thank you for loving what I do; stay tuned for more ❤️ 
Check out my new single, "it's my time," available on all platforms. Check out "It's my time," the mini-doc about my life and music available now on YouTube; just search Slay Mayas "it's my time."
And be on the lookout for a music video for the new single dropping very soon!
Check the links below, discover more about Slay Mayas and her music, and don't forget to add her tracks to your favorite playlists!
Learn Singing, Piano and learn how to MAKE MONEY with your Music! Check these out!