Real music is about the emotions, energy, dreams, and real-life experience that the artist captures and turns into melodies, lyrics, and songs. The songwriting process is different for every musician, but some of them, the rare ones, have that sparkle that makes them stand out of the crowd. It is thanks to artists like Starliner that we can still find meaningful music in the nowadays overcrowded music scene. Today, at Planet Singer, we have the pleasure of introducing you to his music, and his upcoming single "Never Satisfied," out August 14th!
Dillan Dostál, aka Starliner, is a talented singer, songwriter, and multi-instrumentalist based in Houston, TX. Driven by a natural musical instinct from a very young age, Dillan shaped his sound and style listening and absorbing the music of legends such as The Beatles, AC/DC, Led Zeppelin, the Rolling Stones and many more! A former member of the band The Drugstore Gypsies, Starliner goes solo, freeing his musical energy and songwriting skills in this new project that signs an essential new chapter in his music career!
"Never Satisfied" is a great track. The rock influences and a more modern approach in the arrangement give Sarliner's sound the freshness and dynamic of the latest releases, with the power and strength of the idols of the golden ages or Rock music! "Never Satisfied" sees the outstanding performance of Starliner as a musician and singer, and anticipates his upcoming EP "20/20"! The future is bright for this talented artist, and we can't wait for his next release!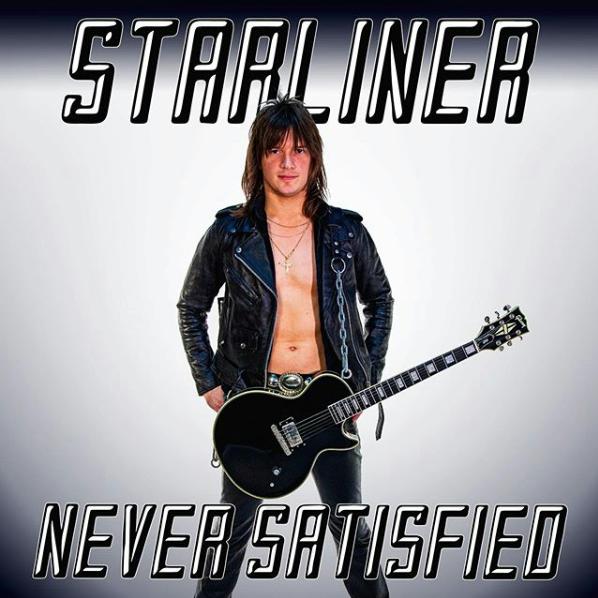 Check the links below and discover more about Starliner and his music, and don't forget to add his single to your favorite playlists!
Learn Singing, Piano and learn how to MAKE MONEY with your Music! Check these out!