"All Kinds of Crazy" is proof that authentic Blues and Rock are still alive and kicking!
Every artist is different, but when it comes to bands, there is always that invisible element, the chemistry that, if well balanced, can set the bases for something really unique, and The Blind Pilots have found the right formula for sure with their "All Kinds of Crazy!"
Today, at Planet Singer, we have the great pleasure of listening to their release and discover more about the band!
The Blind Pilots hit hard with their first full-length album, an energetic blend of Blues, Stoner Rock, with vibes of 90's grunge that convinces from the first track to the last! The ten tracks of this excellent "All Kinds of Crazy" go straight to the point, catapulting the listeners into an exciting journey only The Blind Pilots can offer!
The album begins with the title track, the perfect opening to introduce the band's incredible potential. "All Kinds of Crazy" is a track that carries inside more than just great Blues-Rock vibes; it is the first, powerful statement of a band that has a clear idea of what their music can do. Confident and engaging, the opening track leaves the listener energized and excited. "Mood of The Dude" follows right after to confirm the band's magic formula for a perfect track! The slow tempo intro of "Take Me Home" with the beautiful arpeggios and the growing dynamics show the band's versatility and refined taste.
"Tree On The Hill," "Car Crash," "Wake Up," and "I'd Be Lying" are other gems of modern Blues that would make happy lovers of Muddy Waters, John Lee Hooker, Van Morrison! Excellent songwriting, genuine and direct lyrics, stamina levels to the roof make "All Kinds of Crazy" an album you cannot miss! The Blind Pilots must be proud of their exceptional first album, and we can't wait for their next release!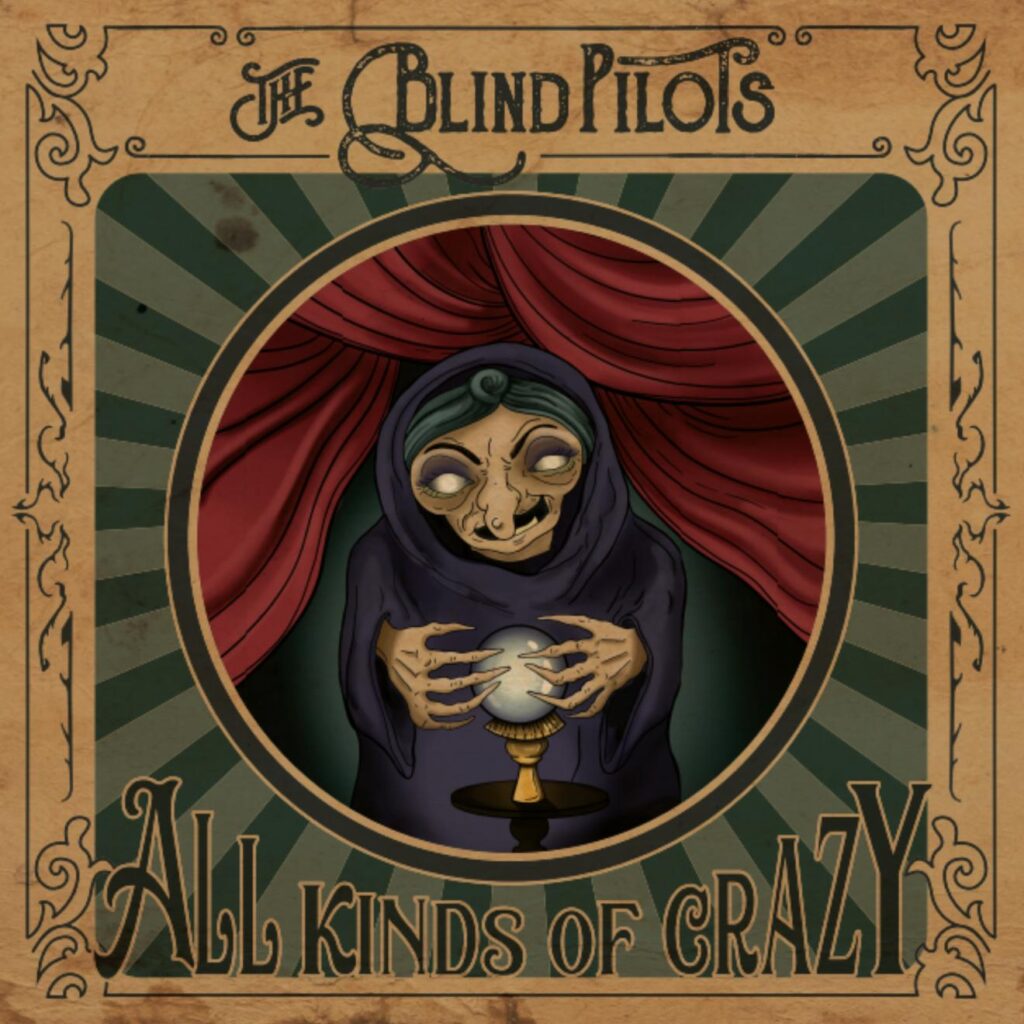 Check the links below, discover more about The Blind Pilots and their music, and don't forget to add "All Kinds of Crazy" to your favorite playlists!
Learn Singing, Piano and learn how to MAKE MONEY with your Music! Check these out!