Today we had the great opportunity to listen to Ross Victory's new single "Biggest Fan", released on Friday the 20th of March. It is always a big pleasure to listen to quality music, especially when it is the result of the outstanding work of a very gifted artist such as Ross Victory. Ross is a talented singer and songwriter, originally from the US, that left us amazed thanks to the great performance in this new track. Ross's musical style ranges from mellow, light erotic R&B to club songs, and it is clear by his voice that also soul music influenced a lot his vocals.
Ross's voice is deep and soothing in the chorus and verses, but also strong and warm. His performance behind the microphone is outstanding, making "Biggest Fan" the proof not only of his great talent but also of the hard work he puts in his productions.
His singing is technically perfect. Ross Victory has great vocal control, an instrument that he used consciously to achieve the best interpretation of the lyrics, focusing on the meaning of every single word of "Biggest Fan". Ross Victory is not only a talented singer and songwriter, but he is also a great lyricist. He is capable of capturing the real meaning of a song and put it into words and melody. And let me say that this is a gift that very few true Artists have.
A big Bravo to Ross also for the high level of this production. The track sounds fresh and modern, perfect for radio and tv broadcasts. Ross Victory did a great job also with the backing vocals and the amazing harmonies he has been able to create with his voice during the whole song. This is a Top-Level product for a Top-Level Artist and we are sure we will listen to this new single in many clubs as well. Great lyrics, outstanding vocals, catchy beat, top production: these are just a few of the characteristics that make Ross Victory's music unique. If you love R&B this is one of those tracks that you MUST HAVE in your playlist!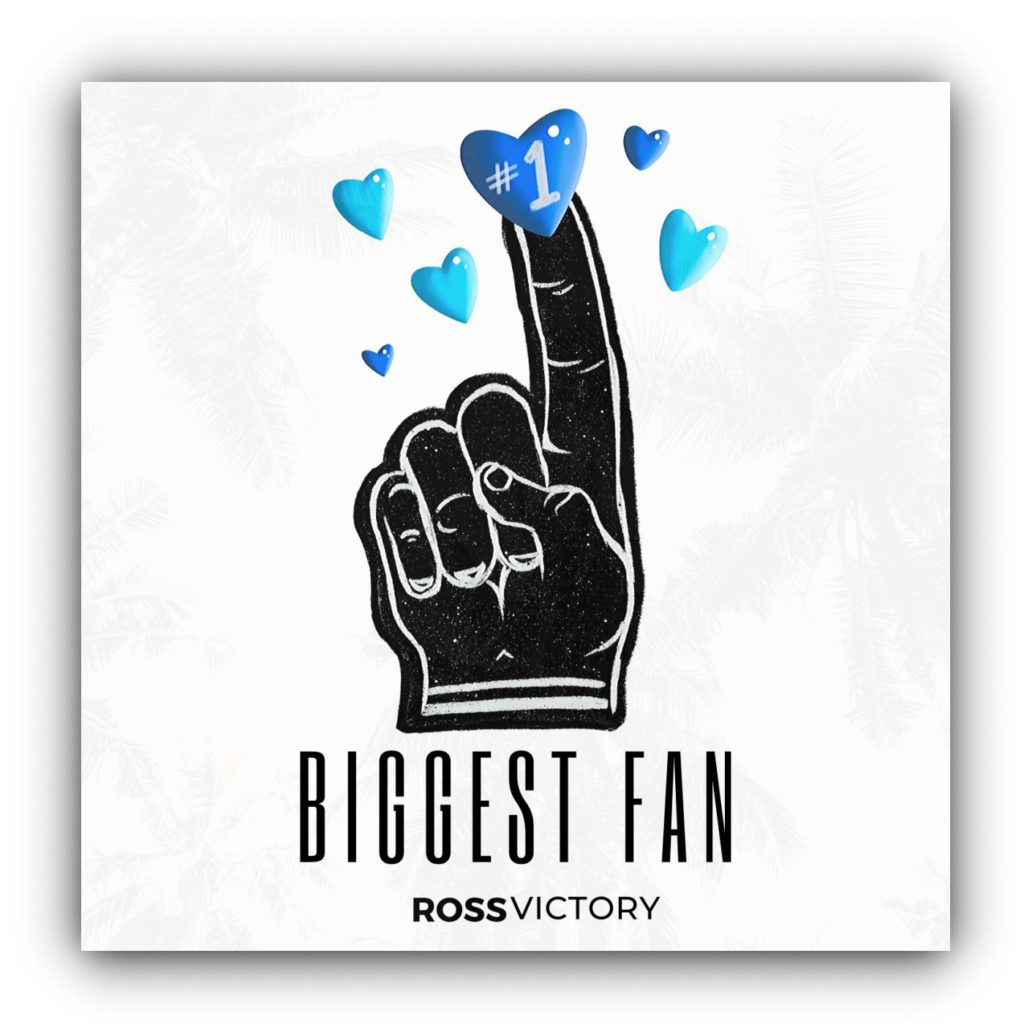 "Biggest Fan" is just one of the great songs from Ross Victory. Don't miss the chance to discover more about this talented singer! Check out these links and don't forget to include his new single to your playlists!
Share it with your friends!