Music industry and much more in this conversation with talented music businessman Daniel Cantrell!
The music scene is changing, the audience is changing, and record labels and their artists adjust their trajectories to keep their artists engaged with new and captivating songs and content.
Today we dive deep into the behind-the-scenes of the fascinating music industry with Daniel Cantrell, owner of Las Vegas-based record label Unrivaled Records, a manager with a clear vision and a great instinct for music that stands out!
Hi Daniel, one year has passed since our previous chat, and I know many new projects and artists have found a place in your label, Unrivaled Records. Tell us, what's new on the table?
One Year! Wow, look at that! So much has happened; it feels like a 5! Where to start? I was fortunate enough to sign an exploratory shoe deal with an Italian custom shoe company. A couple of days later, a massive tornado destroyed the town of Mayfield. My mom had lived there with my sister for a while and worked at this candle factory that got completely leveled. I was so fortunate that my sister and mom moved away before the tornado struck, otherwise they would have been swept away. I felt so terrible and just wanted to help, so my first shoe was the "Kentucky Blue Tornado Relief" shoe. I sold over 50 pairs and donated all the money to a relief fund for Kentucky. The company really liked the fact I did that, and they decided to be full apparel partners with us. Unfortunately, with every good thing comes something bad, years of working together. Qjeztic left the label as her priorities changed, and she needed to step away from music. The role she played in helping the label during its formative years and the contributions she made to it will always be appreciated. We understand life happens, and you need to be present in it.
Unrivaled Records is one of the few independent labels that discover and develop artists based on their talent first, without constructing their "identity." This is confirmed once again by the quality of the latest releases under UR. Did your scouting process change during the years?
I wouldn't say it changed so much as it did evolve or improve. We love seeing the individual develop into the artist they want to be in real-time! Our biggest bullet point when speaking to artists we're interested in is the 100% creative freedom they have with us. We don't want them to make "our" music. Rather, we want to help them make "their" music.
5w1tch, JayOoH, $Chief, Sun, Kimo, and your latest signed act, The Grape Street Collective! Different styles and genres, yet incredible potential and unique sound. How important is it for a manager like you to recognize the talent no matter the genre and find a balance among the acts you sign?
Wow! This is a great question! It is so important. As I built UR, inclusion was one of the pillars. The following quote has a special place in my heart. We may not have it all together, but together we have it all. Recognizing the talent is easy because it sets itself apart in nature. However, the challenge is in balancing the acts. After ten years in the hospitality industry, before even considering music. I feel like it prepared me well for the different personalities and moving parts that come with it.
Let's talk about the new entry, The Grape Street Collective! Their two singles, "Carrots" and the latest "Peaceful Mind," are excellent releases that show how versatile and broad is the spectrum of artists we find under Unrivaled Records. How did you "discover" them?
It wasn't long after that on Fivver I had met Cole, who wanted to have some music distributed. After hearing the track he sent me, I immediately asked them about signing as I was already craving a new genre to sink my hooks into. It was a natural match Cole and Genevieve are both incredible artists and musicians. They both just became college graduates! I have exciting plans for them! They're working hard to release their debut album before the end of the year!
A brilliant conversation with Unrivaled Records's owner Daniel Cantrell!
5w1tch's new single "By Myself," Feat JayOoH, is such an incredible track! Can you tell us more about this release?
5w1tch and JayOoH are two artists that I signed as a part of a five-artist deal, along with Kimo, $Chief, and Sun. They're all friends from our town here in Las Vegas, New Mexico. It was a landmark moment not only in UR's history but in New Mexico's music history. "By Myself" is interesting because not long after, I signed all of them. It wasn't a few days later. The biggest wildfire in New Mexico state history burned within 20 miles of our town. Some of us had to pack up some of us had to evacuate amid all the chaos and stuff. The two of them came by and said they had something to drop. Boy, did they! 5w1tch made the beat himself from scratch! I was very impressed and invigorated seeing what they were able to do with literally things burning down around them.
Fantastic records with international potential. How much involvement has your management in the creative process of your artists? Are there any guidelines from the Unrivaled Records' headquarters?
We're prepared to be as little or as much a part of that process as they'd like us to be. We understand everyone's creative process is their own. Some really thrive when they have someone to bounce suggestions off or work things out with them. Others have a very particular vision in their mind. In those cases, we just try to do what we can to help bring that fruition.
A brilliant conversation with Unrivaled Records's owner Daniel Cantrell!
2022 has been a hectic and productive year for your label, and now that the covid restrictions have been lifted, allowing live shows again, where can we see your artists live this summer?
You can catch us at The Jam Spot in Albuquerque, New Mexico, on July 27th! Also, we'll be live streaming more shows coming up during the second half of the year.
New artists, projects, and important collaborations like the two-year shoe deal with a well-known Italian shoe company. How important is it for your label and roster to go beyond the music and showbiz borders and incorporate brands and fashion into your projects?
Shortly after I started UR, I helped my mom start Unrivaled Lifestlez, a lifestyle and apparel brand. It's through them that we create all our artists' merch. It also serves as a platform for the creation of a brand for the artist that they can take and apply to anything; if music ends up not working out, they're not left with nothing.
Many artists are turning into producers and managers; if knowing how the business side works is a great advantage for an artist, it can be very time-consuming in the long run, stealing time from the artistic part of their careers. What advice would you give to those artists who are self-promoting and trying to figure out how to make it without a label or management yet?
My advice to them is this. Consider bringing at least one person into the mix and that you trust and see how much better things go for you. You don't get an extra Grammy because you did anything alone. You win the same Grammy an artist with a whole team of people does at the end of the day.
The market is changing, the usage of music and the connection with social media is getting stronger every day, and the way people listen to and find music is more competitive every day. What are your strategies to put your new artists out there?
I have some pretty lucrative partnerships with a digital billboard company, so we can promote them across the country simultaneously or move the billboards across the country as we tour city to city. With the shoe deal active, that allows all my artists to try their hand at shoe design. I model my formula or method after the 1000 true fan's philosophy. Sure, becoming an overnight sensation is always nice. However, there are so many artists out there that make a very good living without ever going mainstream. These artists play their local festivals, travel to a couple of close states, and open for a couple of bigger acts as they come through town. That's the story that never gets told. The industry has done a good job of making the industry so all or nothing. You're either number one on the charts, or you'll die a starving artist. That's not at all the case. I try to shine a little bit of light on all the ways you can make a good living from music as well as help artists build strong relationships with their audience.
Major Labels are trying to change and adapt as well. Universal Music used Spinnup to discover and distribute independent artists, while others are collaborating more and more with independent labels as well. Do you see Unrivaled Records working together with a Major in the future?
You know what? I do. This space is unnecessarily cutthroat. It doesn't need to be like that. The majors have a lot to offer smaller and indy labels. Just as the indy and smaller labels have a lot to offer the majors. A dream come true would be able to work with Tech N9ne and strange music! There're levels to this, most definitely. The majors have theirs, and we have ours. That shouldn't mean we can never merge once and a while. We lift each other up.
What are the future plans for Unrivaled Records? 
The immediate future holds a concert I'm very much looking forward to! By the end of the year, I would like to have Sun, Kimo, and $Chief get a release under their belts before the year is over. Also, I'd like to have Grape Streets' debut album out on or around the holidays, if not right after into the new year. The future is always hard because it can all change in an instant.
Daniel, it was such a pleasure chatting with you and discovering more about your new artists. Is there anything you would like to say to our readers? 
The pleasure was all mine! I really enjoyed this interview. You asked some great questions. I would just like to tell your readers. We're building something beautiful here. I truly believe we will be a guiding light in how labels continue with their artists. We're out here trying to change the public's perception on what labels are and how they operate. Thank you again for your time and sharing your platform with us!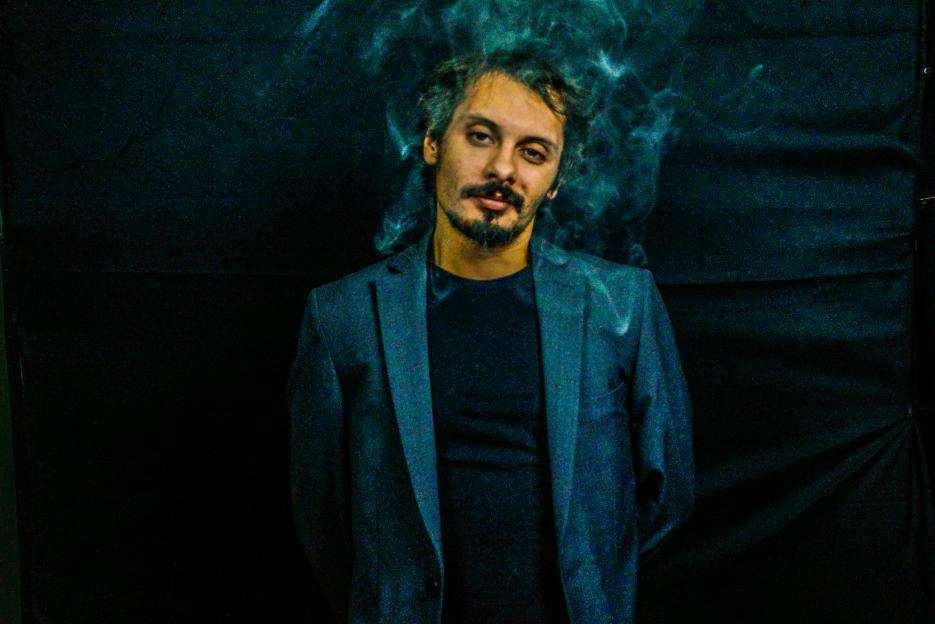 CHECK THE LINKS BELOW, DISCOVER MORE ABOUT DANIEL CANTRELL AND HIS ARTISTS AT UNRIVALED RECORDS, AND DON'T FORGET TO FOLLOW THEM AND ADD THEIR SONGS TO YOUR FAVORITE PLAYLISTS!
Learn Singing, Piano and learn how to MAKE MONEY with your Music! Check these out!