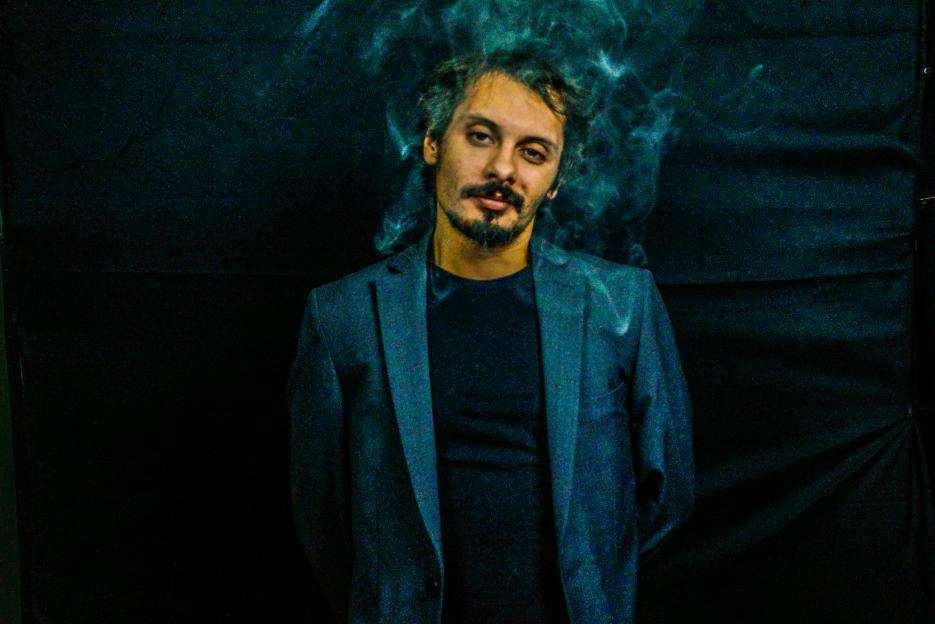 Working in the music industry requires passion, intuition, and a set of artistic and technical skills that not many people have.
Excellence finds its home at Unrivaled Records, the label and creation of Daniel Cantrell, a skilled music industry professional that has a clear vision for the future of his company and artists!
Today, at Planet Singer, we have the great pleasure of discovering more about him and his craft with an exclusive interview!
Hi Daniel, it is such a pleasure having you with us today. Your determination and excellent taste lead you to excel in your field, creating Unrivaled Records, not only a successful record label but a real forge for artists that helps them develop their full potential. We are thrilled to know more about your journey, so let's start from the beginning; when did you discover your passion for music?
Thank you for having me! I've always had a passion for music my mom and dad always had music on when they were doing anything around the house. It really was something I grew up with. People expressing their self through song is something that dates back so incredibly long ago. It's universally understood. At the very core, everyone everywhere has a favorite song. Almost true immortality, in a sense. I have always found that really interesting. It was during my sophomore year in high school that I began to study music business and the various goings-on of the industry. Seeing artists at various stages in careers getting taken advantage of. I knew then I wanted to change that and make a difference. Almost all my education was self-taught. I had very little, almost no, formal classroom-style education on the matter. Thankfully, this industry is a little more forgiving than others in that respect. As long as you prove to be someone who can make things happen for others in this business things will happen for you, I believe.
How did you choose your team, and how important is it to make sure everyone is truly passionate about the music industry?
It was crucial. Starting out, you want people around who utterly understand and respect the mission. Our team is something that took a lot of time and attention. The individuals we have with us now are such great people. All of them not only support the dream, but they also help drive it. Everyday.
Working in the music industry requires not only great business skills but also great intuitions when it comes to new artists. What do you look for in a singer, songwriter, or producer apart, of course, from the talent?
Great question! For me, it is the person off stage I want to get to know. Right away, what is the why? Are they doing this for business or pleasure? Everyone has different reasons. The final goal isn't always sold-out shows and cameras and the rest of it. Once I know what it is they want, I can then determine the best way to go about helping provide that. Then the rest of the process can begin.
What are the artists on your roster right now?
We have a killer roster right now. Leading it off, the first artist to sign with the label. Qjeztic, our story is the purest and truest form of two people meeting for a reason. She has got one album, "Be Yourself Never Anybody Else," as well as nine other singles with us. We have K.J.B, a freestyle rapper who is a stark contrast to Qjeztic. Loud, Brash, and a commanding presence on the mic. She has one single "Clip that B!@#" with us, then my two newest signees. Justin Barnhart and Charly Nooncaster. They are in the Rock and Easy Listening genre. Together or separate, they are each incredibly talented musicians who are both accomplished guitarists. We are working on a project together as we speak!
This one took me a minute. People inspire me. Knowing there are people out there who would not be, had it not been for a particular artist or band or group's music. Knowing music can save lives. How can I not want to play a role in that? I don't have to know you to care about you. I'll never know what song pulls people back from the edge but to know one song can. It pushes me to bring more to the world to stack that deck of live-saving music.
At Unrivaled Records, do your sign only acts of the genres you listen to or do you also welcome genres that may be far from your style?
Oh, I'll welcome anyone from any genre. I believe everyone has an audience. It's just about finding them. Here we will help find them.
What do you think about the controversial battle between Artists and Digital/Streaming services when it comes to revenues and percentages?
It could be higher. I think the pandemic really shown a light on light on that situation. With everything moving to a digital format and streaming platform, the percentages could afford to go up. It's hard to expect the audience to keep a CD player just for music. The artists have shown a willingness to adapt to a digital age but weary to fully enter because of the money not being enough to make it by.
The past couple of years have been tough on the music industry, especially for Festivals, tours, and live gigs. Anyway, artists have found a new way to connect with their audience through social media and Live Streaming. Do you think this is a temporary trend, or will this be the new norm?
I totally see it being the norm. Concerts and festivals will return. It's about the connection to the fans. Not everyone can afford a ticket, especially when you sell out. For some, social media is the only way they can follow their favorite artists.
If you could give some advice to an artist who's making the first steps into music, what would it be?
This game can take you places you'd never imagine. With that, it becomes harder and harder to keep a good head about you. Depending on where you want to be, a certain sacrifice will have to be made. Never sacrifice these three things, and you'll do ok. First, the people that got you there. Everyone moves on but never forget to bring it back to where it started. Second, your artistic individuality. Never change your sound unless it's you who decides to change it. If it's not taking off, stay true, and the dedication will be what brings them. Your own lane is yours, drive it, and people will follow, trust me. Third, your love for the game. This should always, at its core, be for the love of the music.
What's your process when it comes to marketing a new artist? Do you follow more or less the same pattern, or does it change from an artist to another?
It changes for sure. Different artists have different personalities and in turn, benefits form different ways of marketing them. Some markets respond differently than others but that's the fun of it for me. Coming up with different and creative ways to introduce the world to someone.
As a Record Label owner, do you believe in raw talent and artist development, or do you prefer to work with artists who already know who they are and have already a good following?
I believe everyone starts out raw and undeveloped. Sure, I'll take you on if you've been in the industry or want to get into the industry for 50 years or 5 minutes. Artists here are in complete control of their creative direction. If they have processes that got them a certain place, they are able to continue doing what they do, and we back them when they need it. I do take a personal sense of pride when I can develop an artist myself.
Do you usually find the artists, or do they contact your label with demos and press kits?
A little bit of both, which is nice. I always keep my eyes and ears open. There's talent everywhere, so I try to stay reachable by every medium.
What do you think about Hipgnosis and their growing catalog of songs they manage? Do you think they are starting a revolution in the way songwriters and labels will interact in the music industry?
I am sorry, but I have not. However, just by the question, I'm interested to learn more and will be looking into the revolution they're looking to start. I think that's a just cause they're after and would like to support that more. Thank you for bringing that to me. I apologize for not being able to give you an opinion.
What are your plans for the future?
I'm focused every day on being better than I was yesterday. We're looking to expand into print and digital in the form of a magazine. It will feature inspiring and uplifting stories from artists in various stages in their careers. As well as giving them a spot for their music to be heard and story told. As I mentioned earlier, we have some projects dropping soon. Those are what have my attention as far as the immediate future goes.
Daniel, it was such a pleasure having you with us today! We can't wait to listen to your next talent. Is there anything you would like to say to our readers?
Thank you for having me! Truly great questions it was a pleasure answering them! I'll leave you with a quote that means a lot to me. We may not have it all together, but together, we have it all! Thank you again for having me. Remember to support your local artists and bands!
Check the links below, discover more about Daniel Cantrell and his artists at Unrivaled Records, and don't forget to follow them and add their songs to your favorite playlists!
Learn Singing, Piano and learn how to MAKE MONEY with your Music! Check these out!