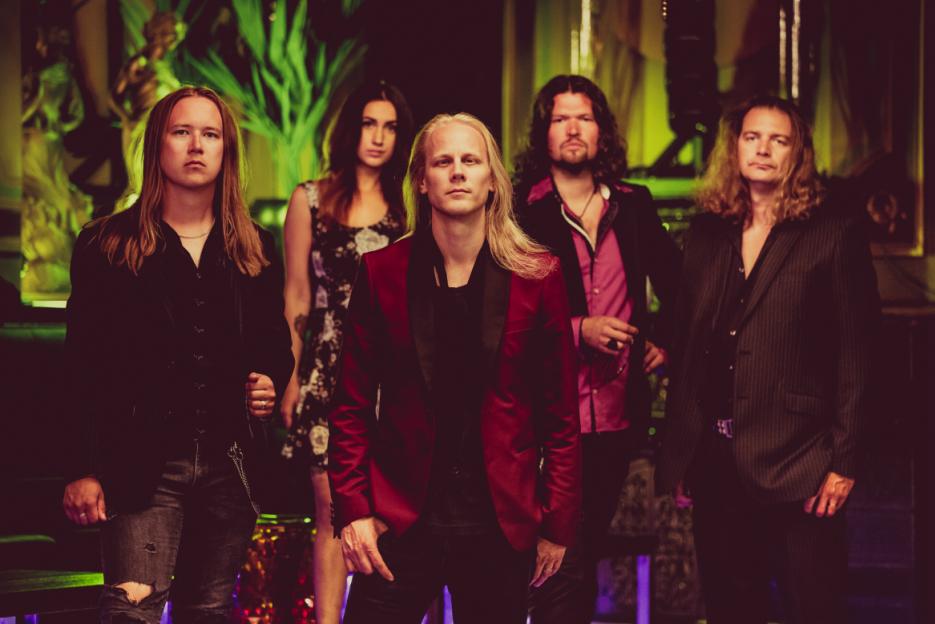 "Willie And The Good Souls" is an album true Rock music lovers cannot miss!
With their new self-titled album, Willie & The Good Souls show brand new energy through a dynamic tracklist that catapults the listeners towards the most authentic Rock n' Roll soundscapes!
Today, at Planet Singer, we have the great pleasure of listening to their latest album and discover more about their world!
Guys, thanks a lot for being here with us today at Planet Singer! Your third album is a great release, and we are thrilled to know more about you and your artistic journey. But let's start from the beginning; When did Willie And The Goodsouls come to life?
It was 2014 when I recorded the first stuff under that name. It was all by myself then, but the future band formed soon after to take the songs live. 2016 we did the first album with the band!
Your third and self-titled album is dynamic, energetic, and captivating from the first track to the last! Can you tell us more about this project?
Thank you! It was a long project cause we did some things in two separate studios. When you are into something for so long, you might lose something, but fortunately, that didn't still happen with this album.
Where do you find your inspiration?
In everything. People, general good, general bad, everything that I think makes some emotion. Then you make that emotion into music.
Your songwriting is truly unique. Can you reveal what your creative process is? How does your music come to life?
I go music first. In that the vibe first, the story second. You can lose the vibe with too complicated of a story. Or you can lose the vibe cause there's not enough happening with your story. It all has to be there for me. 
Ville, your vocals are formidable. Did you attend professional vocal lessons, or are you a natural talent?
That's so nice to hear. I started singing with this band, and boy has it taught me about me. I mean, there's so much to singing that you don't realise before you do it. I'm so glad I found a new channel.
After the release of your latest album, you have been touring around Europe. How was it to go back on stage after the stop imposed by the pandemic?
It was much more familiar again than I realised. Your body has a stage muscle memory, and once you are on stage, there's only that stage and the crowd and music. Most other matters step aside at that point which is another great thing about music. 
Ville, Petra, Tuomas, Jukka, Jussi, guys, the incredible chemistry among you make your band stand out! What's the secret to making the engine of a band like yours work smoothly and efficiently?
It's exactly that chemistry. Somehow after everytime we play together, we just feel good. We get some kind of energy out of it, and we remember that feeling even in the times we need to work for it.
If you could collaborate with one of the artists who inspired your music, who would you like to share a song with?
Right now, I've been listening to ZZ Top and Rolling Stones, so yes, I would share a song with either!
What are your plans for the future?
Make more music, tour more, live a good life, take care of the ones I should.
Guys, it was such a pleasure having you with us today! Is there anything you would like to say to our readers and to your fans? 
It's an honor; thank you for your interesting questions and uplifting spirit!
Check the links below, discover more about Willie And The Good Souls and their music, and don't forget to add their tracks to your favorite playlists!
Learn Singing, Piano and learn how to MAKE MONEY with your Music! Check these out!