Yaya's new single "Cafecito" is out now!
Energetic and dynamic, "Cafecito" is one of those songs that brings positivity and enthusiasm from the first note to the last one! After many years writing for other artists, the time has come for talented producer Yaya to lead the party!
Today, at Planet Singer, we have the great pleasure to listen to his single "Cafecito," discovering more about this incredible artist's world with an exclusive interview!
Hi Yaya, thanks a lot for being here with us today at Planet Singer. Your music and style bring the best of Latin American vibes with a new, unique twist. We are thrilled to know more about your musical journey, so let's start from the beginning. When did you discover your passion for music?
At an early age, my father was a percussionist, my mother a musician; I grew up in an artistic environment. I started dancing in school and then professionally with hip-hop and the reggaeton scene in PR.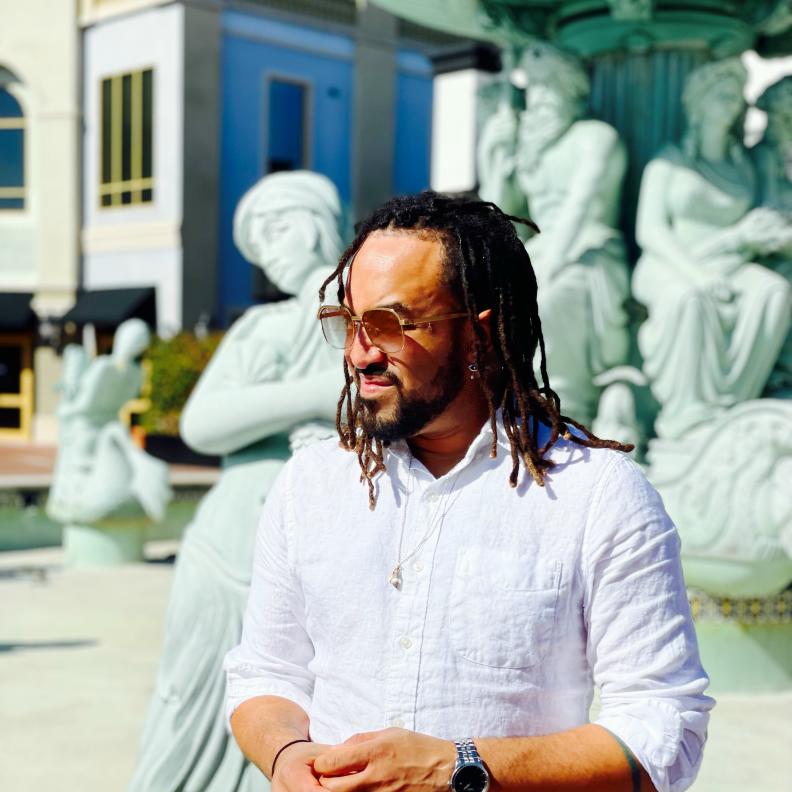 You have been writing and producing music for other artists for many years now, and your first official single as an artist, Cafecito, is out now! Can you tell us more about this release?
Cafecito is a song inspired by my current relationship; she is a coffee lover, and a Cafecito is something we enjoy every morning. When she is away from home, I realize that it is more than just coffee. We share that time every morning, talking about life, us, laughing, and having a good time.
Cafecito is the first step towards a brand new chapter of your music career. Are you planning to release any new tracks soon? 
Of course, my next single will be Sweet Mango, almost ready for release. Stay tuned to my SM for the release date.
In your sound, we can feel the energy and the vibe of the best Reggae and Latin artists, a lot of history and culture, yet a fresh and modern sound and production. How do you balance the two elements? 
I balanced both by staying true to my roots, my ancestries. I am an old soul in a modern Gitano Afro-Latino body.
Cafecito is the joint effort between you and 3USH. How did this collaboration come to life? 
3USH and I met in PR years ago; the first time we met, I knew he was a gifted musician with a unique craft. I wanted him on my first song; he did not hesitate to come on board.
Exclusive Interview with talented music producer and recording artist Yaya!
Are you planning any live show anytime soon? 
I am ready! I am looking forward to the opportunity.
How did living between Puerto Rico and the USA influence your songwriting style? 
Puerto Rico brought the Bomba, Salsa, and Reggaeton in my early years, while Atlanta introduced me to Trap, Hip Hop, and Soul music. All together made me a diverse, bi-lingual artist with both black and latin roots.
Exclusive Interview with talented music producer and recording artist Yaya!
Who would you like to work with if you could collaborate with one of those artists who influenced your music the most?
More recently, I have been listening to a more diverse genre of music, like Masego, C Tangana, and Stromae. From Puerto Rico, I would like to collaborate with Gomba Jahbari, Bad Bunny, and Gilberto Santa Rosa, among others.
And talking about songwriting, where do you find your inspiration? 
In life lessons, I can tell you there is not a single day that goes by without a story. You can ask my girl; I can write a book with my stories.
What are your plans for the future? A full-length album, maybe? 
I want to release a couple of singles more, as far as a full-length album, not sure yet, maybe a compilation of my best singles.
Yaya, it was such a pleasure having you with us today! Is there anything you would like to say to our readers? 
Thank you for your time and support as a new independent artist; Follow me on Social Media for the upcoming single and projects.