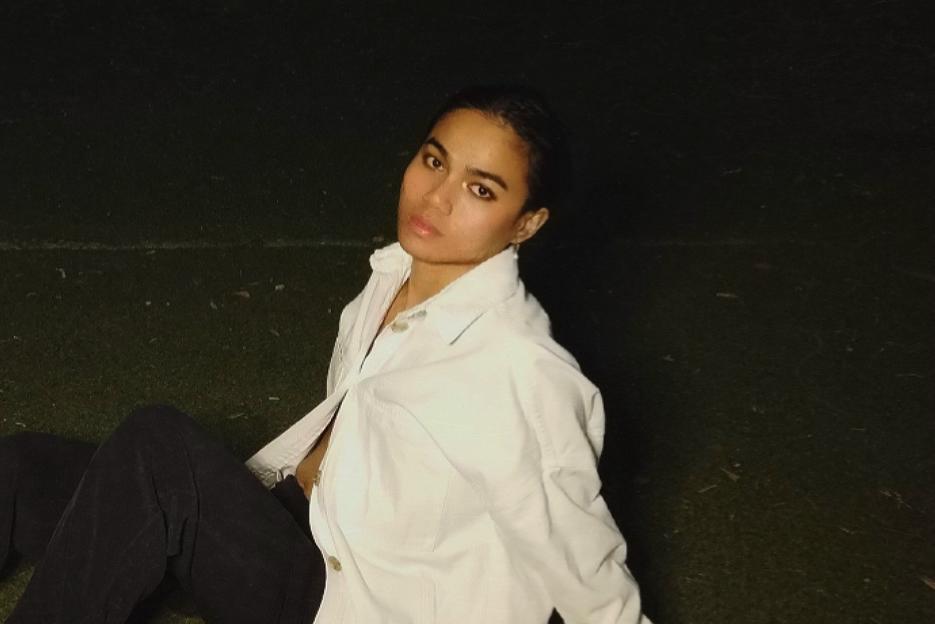 Onarsé's "Because You Deserve It" is an exceptional release!
Soul and talent meet in Onarsè's music, and his latest single, "Because You Deserve It," shows his versatility and ability to adapt to new vibes and narratives! Intense and unique, like his previous releases, the song marks a brand new chapter in the career of this exceptional artist, enriching his already incredible discography with another masterpiece of contemporary R&B and Soul music!
Today, at Planet Singer, we have the great pleasure of chatting again with Onarsé, diving deep into his musical soundscapes, and discovering more about his future releases!
Hi Onarsé, it is such a pleasure having you again with us today! Two years have passed since our latest chat. We are pleased the pandemic didn't stop your creative spirit, and you kept releasing music in 2021 and 2022. What was it like for you as an independent artist during the past two years?
As an independent artist, I really had to learn to navigate within the business side of music. I've been educating myself and learning different strategies with how I can continue to fund my craft and increase my visibility to reach new potential audiences whilst I was recording my last EP "Wonderer." Unfortunately, with covid lockdowns going back and forth, I haven't been successful in playing many live shows; but now that where I'm from (Australia) is finally going back to normal, I've been rehearsing and perfecting my stage presence as well as who I am as a performer.
Your sound evolved from your EP "15 / 10" yet kept that unique and recognizable sound that makes you stand out. Do you think every release has its own identity, or do you consider them part of the same path?
Thank you so much for saying that! I also notice the change, but it's a good change. I feel as if the sound I have now is THE sound that's distinctive for me, Onarsé. Every release definitely has its own identity; the reason why I release music annually is to further elaborate how my year has gone by, but through a creative platform. When I was working on and released "15/10" in 2020, the majority of those songs and the sound I had then were based on my life in 2019. With "Wonderer," on the other hand, which was released in 2021, was influenced by my life in 2020. I think it's quite nice to hear the change and growth as I release new music every year while still maintaining that distinctive sound my music has to offer. 
"Because You Deserve It" is your latest release, an excellent single, and the first release after your 2021 EP "Wonderer." Can you tell us more about this song and the story behind it?
"Because You Deserve It," or as I like to abbreviate it as 'BYDI,' is a song many would probably describe as 'scandalous,' and I honestly don't blame those who think so. Back in 2021, when I finished recording and was about to release "Wonderer," my THANKFULLY now ex did something which ultimately inspired me to create and release 'BYDI.' Infidelity is very much something that's unfortunately still common in society, but what people often forget is the power they hold to grow from it and potentially create something much better for themselves from when they are faced in that situation. Don't get me wrong, I never actually cried or felt insecure that I got cheated on; I'm very secure with myself, and I know that whoever cheats is a reflection of them as a person; but I was saddened by grieving the idea I once had of someone, especially when they tell you "my ex cheated on me, and I would never do that to you" then goes ahead and do it. The song serves as a reminder for me of the power I hold through going through that and growing from it. I hope those who listen to the song can also feel that same energy.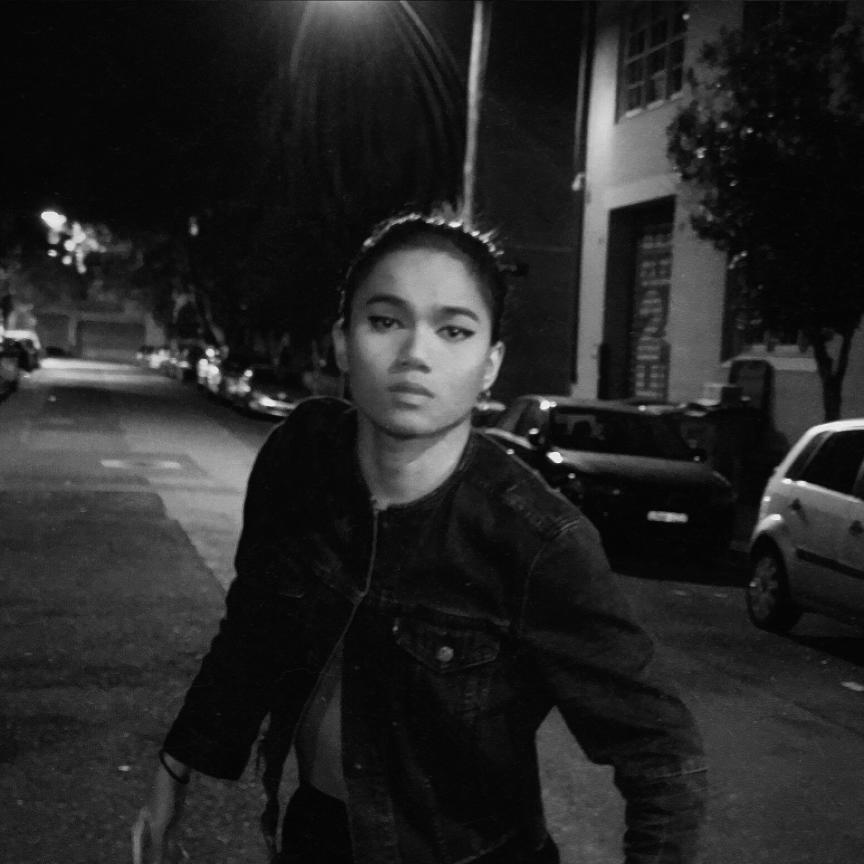 Alternative R&B, Soul music roots are still strong in this latest single. Can you tell us how this song came to life?
The production of "Because You Deserve It" was inspired by the vibe of 2 of my many favorite psychological thriller films, 'The Shining' and 'Psycho.' You see, when people are pushed beyond their limits, in a bad way, human nature tends to take over which causes people to do things they later on regret. I was so fascinated by the storyline of 'The Shining' and how the isolation the family faced caused the father to go haywire on a killing spree. So when creating 'BYDI,' I had the same approach in mind, in an artistic form, of course. Since I live in the city, one evening, I was walking around the neighborhood and heard ambulance sirens, so I thought I'd record the sirens; then, when I came home, I replayed them over and over again until I said to myself "why not slow it down a bit?". That's how the very dark and somewhat anxiety-inducing siren-intro was created, then I just took it from there and added lyrical descriptions of true events that occurred, topped with aggressive snares and drum kicks. But I'm glad that I was able to maintain the "psychological thriller/horror" vibe throughout the production of the song while giving it that Alternative R&B/Soul sound.
Onarsé's "Because You Deserve It" is an exceptional release!
Are you planning any live shows anytime soon?
I am currently rehearsing for live shows I will be doing soon. No concerts of my own yet, but the live shows are coming. I love performing, and I love dancing, so I've been doing many hours of endurance training and attempting the training Beyoncé's father put her through in her younger days with singing and dancing simultaneously. It's demanding physically, but it keeps me healthy and trains me to be a better performer, so no complaints.
Let's talk about your five-piece EP "Wonderer." Songs such as "Alexander Wang," "Forever," and "Haunted" tell a lot about your vocal talent but also about the narrative that turns each song into a piece of art. Is there a connection among the songs of the EP?
"Alexander Wang" is a personal empowerment anthem for me, especially being someone who comes from an Asian background. Growing up, the media barely had any representation of people who looked like me, especially in music; not only that, but even LGBTQA+ representation would be quite hard to find as well. There's a power that comes with becoming an entertainer, and I want to utilize my platform for the greater good. Vocally speaking, the outro of "Forever" is one of my favorites on the EP. It just possesses such a fairytale-like ending that emphasizes the ethereal young love faced by two lovers. "Haunted," on the other hand, actually took me two years to finish recording. I have this rule with myself where I won't record a certain song unless I'm living the feeling or vibe of the song; and "Haunted" is a very angry song, but I'm barely an angry person, hence as to why it took me so long to finish recording cause I didn't have the edge or the angst regarding what the song is about. But we completed it in the end, and It's surprisingly one of the fan favorites. I can't wait to perform "Haunted" live and just go crazy with my growls and vocals on stage.
Onarsé's "Because You Deserve It" is an exceptional release!
If you could travel back in time, what would you say to young Onarsé starting with his musical path?
I would tell young Onarsé to stop being shy, stop being embarrassed, stop caring what people say, and just go for it. I feel like I could've done so much more only if I hadn't restricted myself and my confidence. But that's alright; what matters is what I do next from here on forward.
Your latest single, "Because You Deserve It," is intense and captivating from the first second to the last. Will this song be included in a new EP?
The song will, in fact, be included in the next EP I am releasing, titled: "Mantra To Myself." "Because You Deserve It" is actually the first track of the EP; I thought it'd be nice to open the EP up to a very intense song that will give my audience an idea of how the rest of the EP will be. But don't get it twisted; I like to experiment with different sounds, so who knows, there may be different genres infused with this new EP which I haven't tapped into before. I guess we'll know once the EP drops.
What are your plans for the future?
Honestly, the reason why I've been releasing EP after EP is because I have this vision in my mind of how I want my debut album to be, and I don't think I'm ready to fulfill that vision just yet; although I am on the verge of reaching the goal of releasing my debut album. I've been writing the past two, nearly three years, for two past EPs and one EP releasing later in 2022; and I've saved songs I've written from 2-3 years ago for my debut album because I don't believe that music consumers or the market are yet ready for its sound. I also wanna make sure I have the resources available to really push my debut album into fruition too. But it will come; I know it will.
Onarsé, it was such a pleasure talking again to you today. Is there anything you would like to say to your fans and our readers? 
It's always a pleasure to be featured on Planet Singer! Thank you first and foremost for having me. Last thing I wanna say to the readers is… STREAM "BECAUSE YOU DESERVE IT"!!! Send it to your EX(es), send it to your parents, send it to your grandparents!!! Onarsé has entered a new era, and I am excited for the growth and success that will be coming from here on out!