Trap Music is one of those genres only those unique and genuine artists can make, and Heaviee and Baddy are for sure on top of the list!
Young Rich Baddies' single "Bum Summer" is a powerful, direct, and energetic track that shows these two artists' incredible talent and artistic maturity. Giving true freedom to their creativity, YRB's release gives us a first taste of what they are capable of, and we can't wait for their next releases!
Today, at Planet Singer, we have the great pleasure of chatting with Heaviee and Baddy and discovering more about their music and much more!
What music did you grow up listening to?
We grew up listening to all genre's of music. Rap, R&B, Pop, country, southern blues. Almost anything honestly especially if it sounds good.
How would you describe your musical style?
We like to call ourselves Rap Rockstars, a.k.a Rackstars. We honestly make female trap music.
Is there any hidden meaning in any kind of your music?
We stand for women empowerment, I just feel like to many of us have become dependent on men, and their source of income, their love, etc. We stand for women standing on their own. With or without a man.
Where do you find your artistic inspirations?
(Heaviee) I find my artistic inspiration inside of myself.iee
Do you have a record label or organization?
Currently we don't have a record label, but we are affiliated with B.U.M. and also StrateDolo.
(Heaviee) Nicki Minaj.
(Baddy) Tupac.
Do you collaborate with other artists?
Yes, we love collaborating with other artists.
What skills have you learned will help with your music career?
We learned the skill of being patient, but also persistent. No matter how hard it gets keep going.
What are the main topics for most of your songs?
We don't have a main topic, we can rap about anything.
What are you working on right now?
Currently we're working on our very first project, "The Red Print."
What would your dream collaboration be?
A collab with Nicki Minaj, Meg Thee Stallion, Rod Wave, Youngboy, Lil Babyz etc.
Currently the only song we have released is BUM Summer, but we have a whole lot more that haven't been released. We plan on releasing them all in the upcoming year 2022.
How do you balance music with other obligations?
I carry music with me wherever I go. It's always inside of me. I could be folding clothes and thinking of a tune or rapping at the same time.
At the end of day what do you hope people take away from your music?
I hope that I make music that makes people wanna do better, that gives people a reason to go get money. I wanna make workers turn into bosses.
Would you like the give any message to your fans?
Yes, thank you for believing in us. We promise not to let yall down.
Can you share your contact info?
Check the links below, discover more about Young Rich Baddies and their music and don't miss the chance to see these two incredible artists live on the 22nd of January in Atlanta! Details and links are below!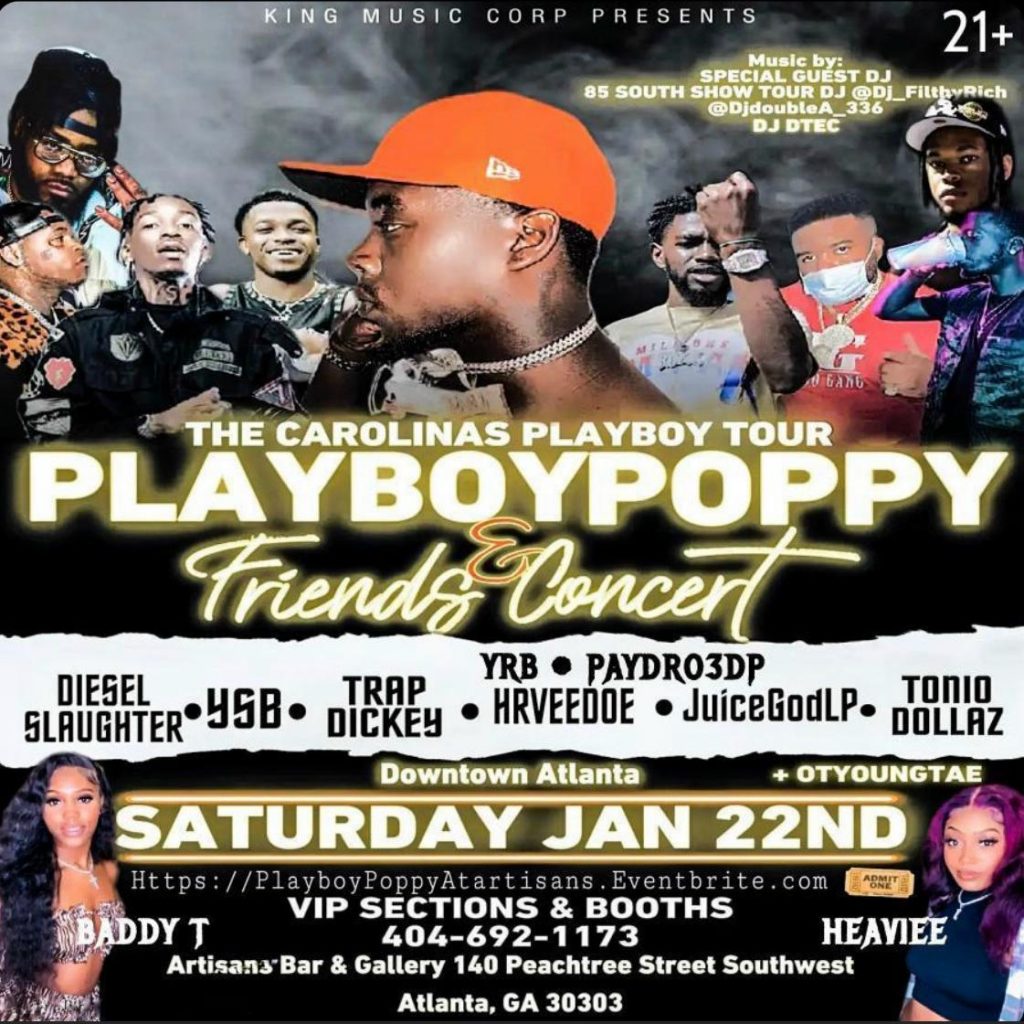 Learn Singing, Piano and learn how to MAKE MONEY with your Music! Check these out!