"Little More Mad Than Sad" is a remarkable project that sets the spotlight on crucial matters of the world we live in.
"Little More Mad Than Sad" is one of those rare songs you love from the first play and feel it resonating every time stronger when you listen to it again. The reason is simple; there is much more than music in this release!
Today, at Planet Singer, we have the great pleasure of diving into the world of 904DadLife Productions and discovering more about this project and the story behind the excellent single "Little More Mad Than Sad."
Taryn Lounsbury's new single, "Wildfire," is Out Now!
904DadLife is the creation of a talented producer and songwriter. Ups and Downs have been part of the life of this 35-year-old artist and father of two, and it reflects in his music and projects. Married for ten years, he has been sober for two, for the first time since he was 16. 904DadLife is more than just music; it is a hub that, through its website, allows fathers to share their experiences and motivate and support each other towards living a better, positive, and fuller life.
"Little More Mad Than Sad" is an incredible ballad dedicated to a friend who lost his battle against substance abuse. The beautiful piano arrangement, gentle and elegant, creates that mellow and intimate atmosphere of a conversation if a close friend, a family member, a person you love. Framed between those beautiful notes, the memorable melody of the voice of the featured singer tells a real story, full of emotions and deep feelings that insinuates its message deeply in the listeners, captivating them from the first note to the last.
For 904DadLife, music becomes a vehicle that brings light and knowledge to those experiencing the same evil in their lives or that know someone who does. Grief and hope blend in this melancholic yet beautiful song that finds its purpose and positive outcome thanks to the incredible work of 904DadLife. Bringing awareness to these subjects is not easy but essential, and "Little More Mad Than Sad" is undoubtedly one of those initiatives that will impact its listeners' lives. Well done!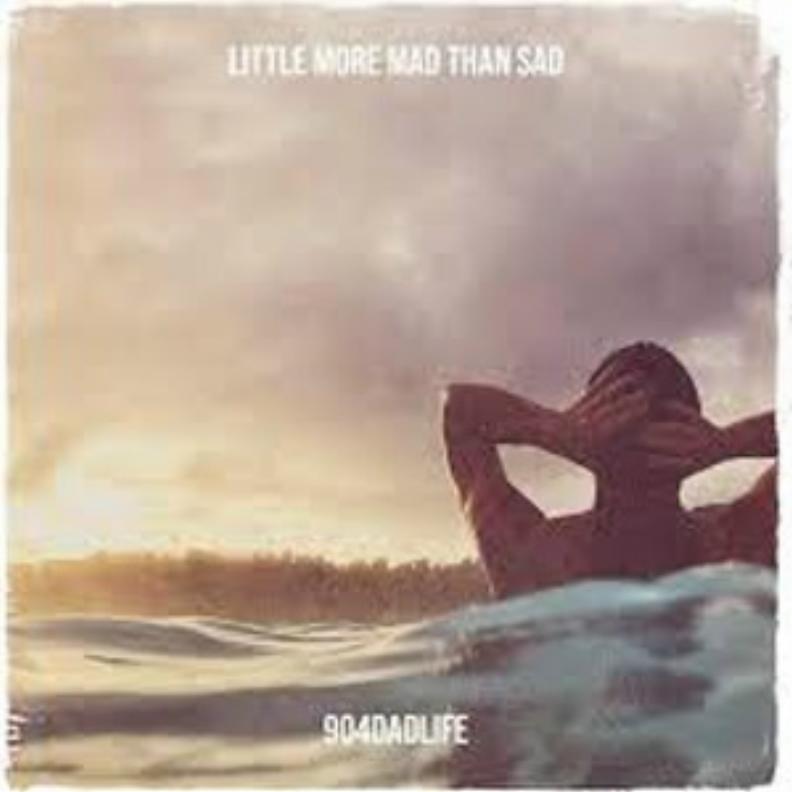 Check the links below, discover more about 904DadLife Productions, and don't forget to add his tracks to your favorite playlists.
Share it with your friends!