In a world made of plasticized singers and synthetic music, finding a band whose music isn't sterile has become a real challenge. Then, suddenly a ray of light comes from afar, precisely from Norway, and brightens your day. Today, at Planet Singer, we have the big pleasure to listen to Abakas' EP "Marauders", one of the best releases of 2020 so far!
Abakas is an independent rock band from Norway, with a unique and powerful sound. Friendship and the endless love for music are the pillars of this three-piece act. There is no leader, these three heroes define their band as a democracy, and this is another rare quality in nowadays music scene. Honesty and truthfulness, together with real talent are lacking characteristics among the new generation of musicians and we are very grateful that there are still bands like Abakas. Indie rock, hard rock, progressive, with some sparkles of heavy metal, these are just a few of the genres you could put out three talented musicians.
Let's talk about "Marauders". This EP starts with the catchy and powerful riffs of the first track "Runaway" and a chorus that will remain stuck in your head for days! Rockers gonna rock with this track that shines also thanks to the engaging lyrics and great vocals! The second track, "Cascade", with the fantastic guitar solos and solid rhythmic section is a time machine. It is a song that takes you back to the best rock and progressive acts of the 1970s.
Moving on to the third song, the title track "Marauder", we can appreciate the creativity of this band. Take Black Sabbath, early Judas Priest, Blue Öyster Cult, Opeth, and the most experimental moments of the Beatles, mix them with a bit of Pink Floyd and here we are. Fantastic track! Well done guys! "Death on the Bridge" keeps the same DNA of the previous track, with its enigmatic, fascinating and dreamy moods, it comes like a breath of fresh air and prepares us to the second part of this exciting journey that is "Marauders".
These guys know how to groove! "Shine, Grow and Remain" is a Rock gem. Period! From start to finish, we can enjoy Thomas's epic bass lines, supported by the fantastic and groovy riffs of the guitar of René and the unstoppable Christopher and his drums! Abakas managed to turn the whole spirit of the 70s into a more modern, sexy, and sophisticated version of those golden times for Progressive Rock! It is just a pity that this track is only 12 minutes long.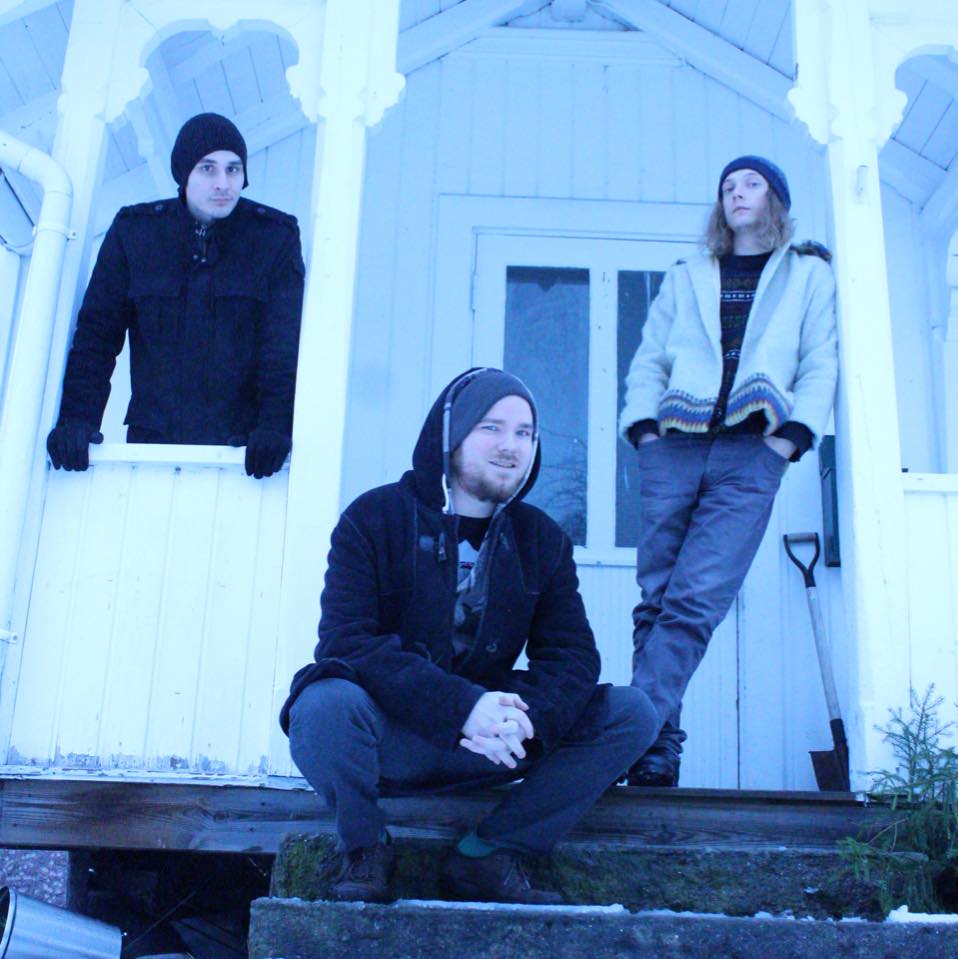 To close the circle we find "Clutch of the Underworld", originally composed by René in 2012, where we find again the more hard rock side of Abakas. Slow tempo track that like a bulldozer advances unstoppable, engaging with the listener from the first second to the last one! "Marauders" is a fantastic release, once the lockdown is over, don't miss the chance to go and show some love to this three talented rockers, find out when their next gig will be and make some noise under the stage!
Check the links below and discover more about Abakas and their music, and don't forget to add their tracks to your favorite playlists!
Abakas members:
Thomas Heien – Bass, Vocals
René Gunnerud Vandli – Guitar, Vocals
Christopher Haugan – Drums, Vocals
Bio:
Formed in 2018, Norwegian rock band Abakas casually brings together elements of different genres in their music creating a universe that is ever expanding with both fantasy and of earthly heritage. Abakas gives a listener something new and exciting but at the same time something recognizable as they are inspired by bands like Beatles, Black Sabbath, Blue Öyster Cult. Legends that become every day life stories, modern day heroes walking among us – Abakas music is about looking inside yourself and connecting with all times and dimensions. Honest, strong and sensual at the same time.
Learn Singing, Piano and learn how to MAKE MONEY with your Music! Check these out!