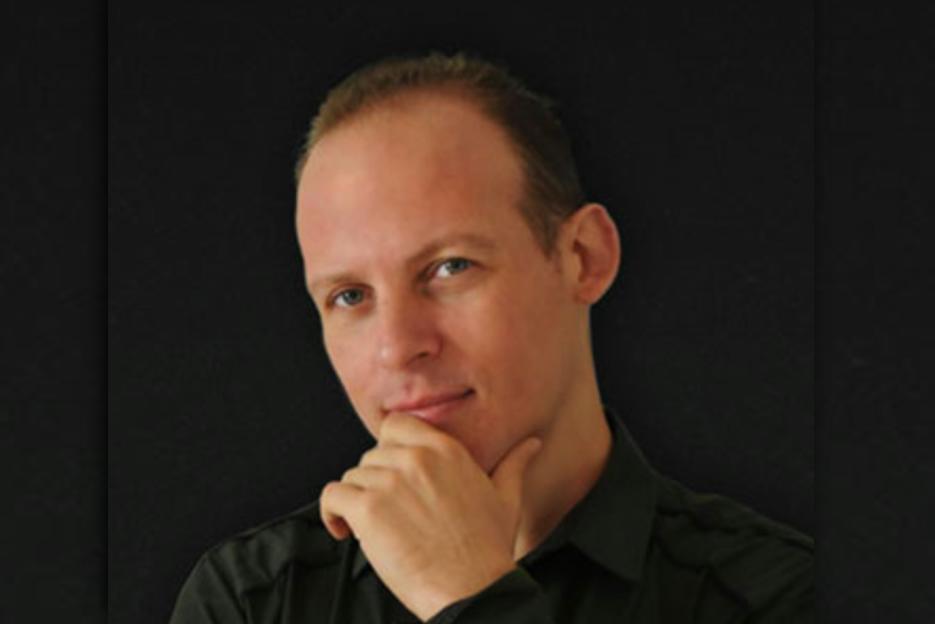 It is always good to hear a familiar voice, especially if it is from an artist that truly loves his traditions and his music. Today we have the big pleasure to be listening to Alex Genadinik's new track, a brand new arrangement of the famous traditional Russian song "Blue Trolley, Bulat Okudzhava", a song that will take you far away, when music was precious, and people really cared for it.
Alex Genadinik is a true talent. His love for music has always been alive and strong even if his career in business management and coaching has taken him very busy over the latest years. His passion for singing, together with his incredible talent at the guitar makes his music even more special, especially when he sings such beautiful traditional songs from Eastern Europe.
Just like his previous track "Grapeseed Song", Alex has been able to give new life to a track that tells a very strong and emotional story. His interpretation turned this classic song into a rare gem, thanks to the beautiful translation and arrangement. His vocals, framed by the beautiful sound of his guitar, gave new life to a song that will remain now eternal.
Check the links below and discover more about Alex Genadinik and his music, and don't forget to add this track to your favorite playlists!
Learn Singing, Piano and learn how to MAKE MONEY with your Music! Check these out!