Soulful, inspiring, and captivating, Jimmy Fristad's music takes the listeners toward new, unexplored soundscapes!
After the excellent "Land Of The Pines," and "Thinking About You," Jimmy Fristad is back with another track, the inspiring "Wait A Minute," a song that shows strong songwriting skills, profound artistry, and rare artistic maturity!
Today, at Planet Singer, we have the great pleasure of discovering more about Jimmy Fristad and his music, diving into his world with an exclusive interview!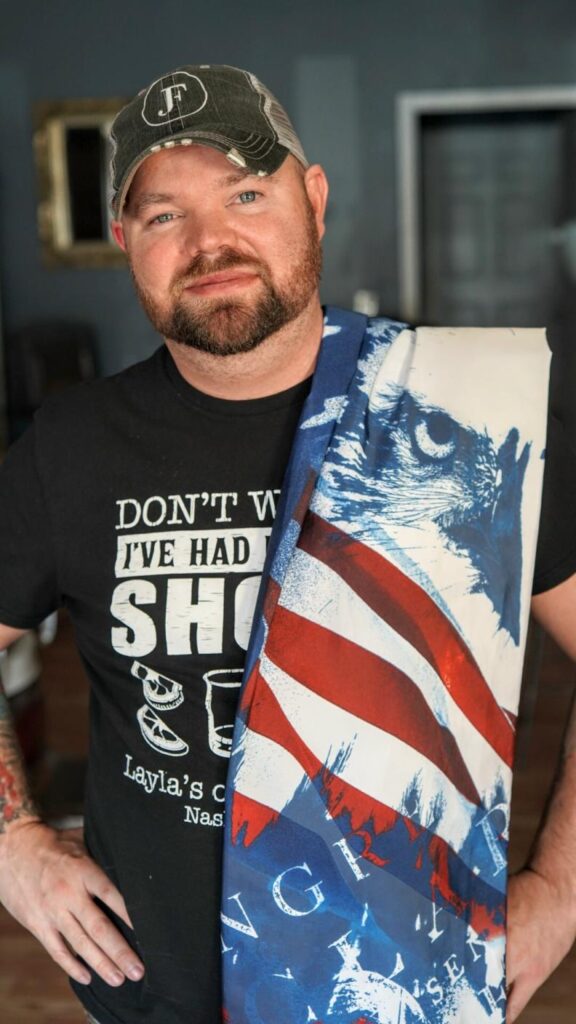 Hi Jimmy, thanks a lot for being with us today at Planet Singer! Your music is soulful, and deep, and captivates the listeners from the first note to the last. We are thrilled to know more about you and your artistic journey, so, let's start from the very beginning. When did you discover your passion for music?
Thank you so much for having me today and giving me this chance to share my story. I have musicians on both sides of my family, but my mom's mother always had a piano and her guitar out as far back as I can remember going to her house. I was always captivated by both and curious to learn how to play each. I started on the piano, picking around and she had showed me some of the easier stuff to play. After years of just picking around on the piano and not learning it as fast as I wanted, I started being more interested in the guitar. I found an old Fender guitar in my parents' closet, an old left-handed Fender strung up for a right-handed player, and began to teach myself how to chord and strum. I first learned the "A" chord, then "G", "C" and "D". I never had any intentions on singing but started to learn "Carried Away" by George Strait and to help myself with the timing of playing I sang and realized I really liked it and wasn't too bad either. After I had learned a few songs I started having all these lyrics in my head and the first song I ever wrote down on paper was called, "Down the Line". A song about my last name and where it come from and how it traveled all the way to 1985 and landed on my birth certificate. Everyone loved the song and really give my confidence a big boost and I have loved making music and seeing people's reactions to my music ever since.
One of your latest singles, "That's My Truck" is a song that shows maturity and creativity, can you tell us more about this song? 
"That's My Truck" is a song written by a friend of mine that passed away in February 2022, Steve "Stone" Martin, and his friend Jason Phelps. A beautifully written song that tells of the love between a man and his truck. I loved the song from the first time I heard it and wanted to honor my friend Steve and hope it does as well as I know it can for his family.
One thing that is evident in your music is the attention to detail and the narrative, important tools to offer a meaningful and fulfilling experience to your audience. How important is it to you to deliver a strong message through your songs?
It is very important to me. I think music and the words in our songs create bonds and emotional connections for people that last our entire lives. Memories are generated from sounds, smells, visuals, and music and its words take people back to happy places in their lives in times of struggle. I still hear songs today that take me back to 1993 and riding down the road to the hunting club with my dad. I like my songs to be able to relate to people and create a happy or inspirational message for someone that needs that.
God, as for many other artists, inspires your music and path. Can you tell us what is the relation between your music and your spirituality?
I have always loved the sound of country music and how it makes me feel. Being raised up in a Baptist church and being saved at an early age, I have always had the conviction of glorifying drinking and the less attractive things associated with country music. I love the country gospel songs I grew up on and have learned along the way. I figure if I can write the great sounding country songs that talk about real life and situations and mention God in my songs, while they aren't gospel songs if someone thinks of God or opens a Bible because I sang about God in a line or two in my songs then that is a win for God in my book.
If you could travel back in time, what would you say to your young self writing his first songs? Any advice you would give to yourself?
I would just tell myself to stay diligent with the writing and try to write a song a week. I have some great songs I have written and thousands of tid bits that have filled many notepads that I wish I had finished but due to always having a busy work schedule these songs are unfinished but they will be done eventually and the world will love them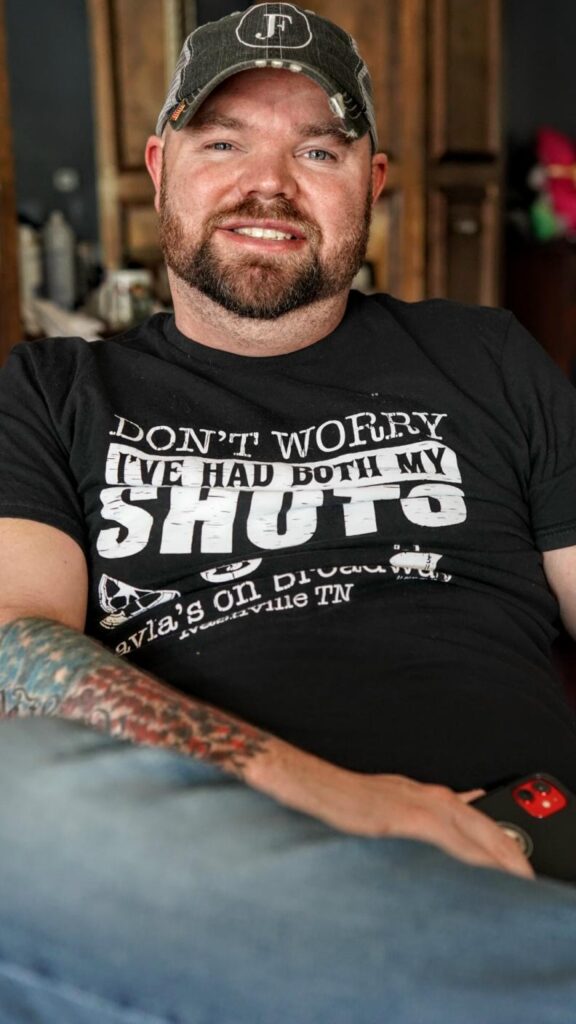 And talking about bits of advice, what piece of advice would you give to all those young artists making the first steps in their music career? How was it for you to find your way with music?
I would tell them to never give up on their ultimate goal, and never stop trying to be better. I have always been busy and started a career in transportation right out of high school. It consumed most of my time for a long time and I have had limited time to work on music but I never give up learning and doing whatever acoustic shows or little band gigs with a few guys I could scrape together. It will pay off eventually, how much you put in will determine how much.
Are you planning any live shows for 2023? When can we see you live next?
I have live acoustic shows every week in downtown Nashville, as far as big shows, nothing is planned as of yet, but it is coming so stay tuned for dates on all of my social media.  
Another excellent track in your discography is "Dear Whisky." Can you tell us more about this powerful track?
This was another song written by my friend Steve "Stone" Martin. I met Steve when the band I was fronting, "Cotton Road", was searching for a new guitar player. Steve showed up sweating like a pig, he was nervous as a 14-year-old boy on his first date. Steve only had two and a half fingers on his left hand and is easily the best guitar player I have ever played with. However, after a short time of playing with the band, he left us due to an alcohol addiction he was battling. I had a very strong connection with him from the first time we met and he actually produced my first professional songs I had recorded. Shortly before he passed away he told me he had this song called "Dear Whiskey" and he thought it would be perfect for my voice. After hearing it, I could feel how powerful of a grip alcohol had on my friend, and again wanted to honor my friend by singing his words for the world.
Your songwriting is efficient and clean, yet powerful and emotional. Can you reveal what your creative process is? How does your music come to life?
It is so strange how some things come to mind or come into my life. Whether it is a melody or words that just come to you out of the blue or the perfect song like "Dear Whiskey" that my friend wrote and dropped it in my life. I think I have to give all the credit to God and his guidance and creative inspiration that he blessed me with. Also, I attribute my ability to connect with others to God and the parents he blessed me with.
If you could collaborate with one of the artists who influenced your music, who would you like to share a song or the stage with? 
There are so many it is hard to nail it down to just one person. If I had to choose just one person it would be Alan Jackson.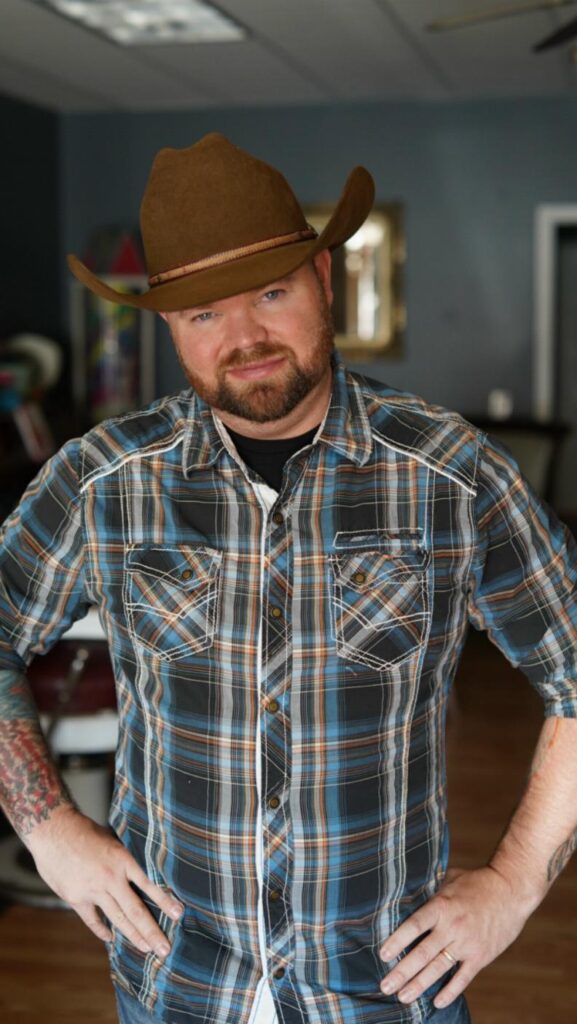 "Land Of The Pines," "Thinking About You," Wait A Minute," all these songs seem to follow the same line of thoughts. Will they be part of a full-length release?
Music has changed so much over the years. All songs are basically released as singles to be downloaded, but I know that I have many songs that are going to be released soon and these are in the mix. I have some very good music coming to everyone and can't wait to be a household name to everyone.
What are your plans for the future?
I want to have music that impacts the lives of everyone that listens. I am basically just sitting back and see where God leads me. I trust him and know we are going somewhere great!
Jimmy, it was such a pleasure having you with us today. Is there anything you would like to say to our readers?
I am thankful for God and what he has done for me and no matter how much I have struggled over the years I have never given up on him or myself. Keep chasing your dream, if you don't know God, look him up and let him in your life and great things will happen.
Check the links below, discover more about Jimmy Fristad and his music, and don't forget to add his tracks to your favorite playlists!
An inspiring conversation with talented artist Jimmy Fristad! Exclusive Interview!