Brandon Blvd recently dropped his latest project, "Son of David: A Tale of Righteousness," on 4/5/2023, and it is now available for streaming on all platforms.
The project has been in development since 2017, and it is the culmination of Brandon's hard work as he explores the concept of righteousness and its relevance in our modern world.
When making this album, Brandon strived for authenticity, transparency, and intention in every lyric he wrote; hence, he offered a prayer before writing each song. The project was a careful and slow process with many revisions and scrapped songs leading to the final version. In collaboration with executive producer LJ1S, who produced most of the album's production and engineering, Brandon aimed to create an album that would stand the test of time. In one statement, Brandon exuded confidence in the achievement of their goal. According to Brandon, the project stands as a testament to the unwavering dedication and hard work of all those involved in creating it.
Brandon's EP, "Son of David: A Tale of Righteousness," follows his previous EP, "Safer At Home," which captured the mood of the early days of the pandemic. In a world where we could all use positivity, Brandon's music and storytelling comforted his listeners. His unique approach reminded us that there is always a silver lining to be found, no matter the situation.

In "Son of David: A Tale of Righteousness," Brandon pays tribute to his late father in a deeply personal and emotional manner. The album is a tribute to his father, who lived on his terms. His father's remarkable resilience also inspires the album in the face of adversity. In a heartfelt tribute to his father, Brandon dedicates one of the album's tracks titled "David Crockett." The album's overarching theme is one of righteousness, with this song as a touching dedication to his beloved dad. The biblical title "Son of David" is commonly used to refer to Jesus Christ. Brandon knows that he can only strive to be like his father, who lived unapologetically and followed his dreams despite his flaws and imperfections.
The album's inspiration gained further relevance and emotional meaning after Brandon's father unexpectedly passed away in December of last year. Brandon Blvd is a musician who seeks to motivate and uplift people to overcome challenges and obstacles. As an artist, he has always been drawn to the stories of the socially awkward, marginalized, and underprivileged. He believes these stories can motivate and bring positive change to cultures and societies.
Brandon's album, "Son of David: A Tale of Righteousness," focuses on the modern-day interpretation of righteousness. His music emphasizes the importance of remaining authentic to oneself as a fundamental component of leading a righteous life. According to Brandon, perseverance is crucial, and he encourages people to maintain their drive while pursuing their dreams.
Brandon believes that righteousness is not achieved by attempting to copy others but by accepting and utilizing one's authenticity to positively impact the world. According to him, everyone can have moral behavior in their unique ways. By remaining authentic to your beliefs and principles, you can have a positive impact not only in your local community but also in the larger world.
Brandon believes that one can never attain righteousness as the Son of David. However, being referred to as the "Son of David" (in reference to David Crockett) can be considered righteous in its own right. "Son of David: A Tale of Righteousness" is available on various streaming platforms, including Spotify. Follow him on Instagram and Facebook to learn more about Brandon Blvd and his music.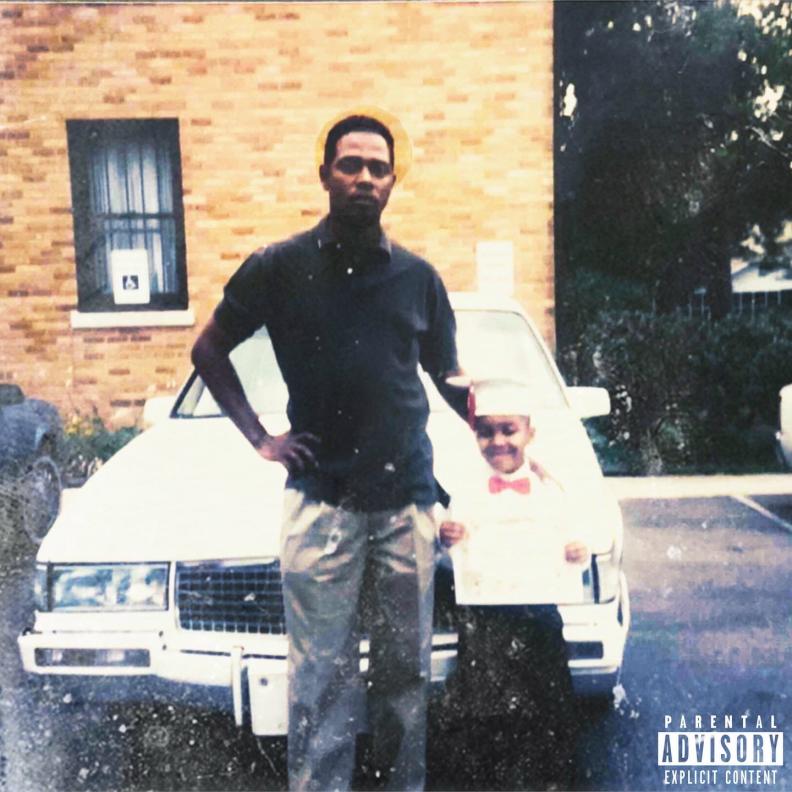 Check the links below, discover more about Brandon Blvd, and don't forget to add his tracks to your favorite playlists!
About Brandon Blvd
Brandon Love Jackson, commonly known by his stage name Brandon Blvd, is a talented hip-hop artist from Memphis, Tennessee. Besides his musical career, Brandon founded "Stay Hungry," a famous clothing collective and brand.
Brandon Blvd's musical interest started in his early years, and he drew his inspiration from observing how other hip-hop artists influenced their audiences. Despite facing challenges such as asthma, social awkwardness, and legal blindness, Brandon found solace in writing and performing music.
Over time, Brandon has honed his skills and found inspiration in his grandmother's words of wisdom, encouraging him to utilize his skills, or they will be given to someone else. Consequently, he has become an upcoming artist, winning listeners globally with his message and unique style.
Brandon continues to inspire people through his entrepreneurial and artistry skills. His story reminds us that anyone can achieve their dreams through the power of commitment and perseverance.