Flippin' Gothic Fabp is back with an excellent album, a collection of 14 tracks that reveal the maturity of true this musical talent!
"Platinumism Playlist" is one of those albums that resumes the incredible creativity of an artist who knows how to translate emotion and real-life experiences into excellent songs!
Today, at Planet Singer, we have the great pleasure of discovering more about Flippin' Gothic Fabp's album and share with you some excellent songs that make this "Platinumism Playlist" a record you cannot miss!
Flippin' Gothic Fabp is a talented songwriter, Hip-Hop artist, creative, and much more. Based in New York, this proficient artist proves that creativity can lead towards new, undiscovered soundscapes. Approaching his art with an open mind, versatility, and great narrative, Flippin' Gothic Fabp translates his thoughts, dreams, and life experiences into songs that fully represent our society.
"Platinumism Playlist" is a clear picture of the reality of our times, framed with precise accuracy by Flippin' Gothic Fabp's music. Starting with the captivating Acappella vocals of "Chillin @ Tha Park Intro," the album proceeds with the excellent "Boyz -n- Galz Fo Sho," "Puohduop Duop," and "Twice Da Skill," brilliant tracks that show the versatility of Flippin' Gothic Fabp's songwriting. All the way down to "Vibez off the Bed" and "I'm Not Smoking," which closes the circle, the whole album is a collection of exciting, authentic, and genuine tracks that, with intriguing lyrics and experimental arrangement and sound research, invite the listeners into a true musical journey! "Platinumism Playlist" is a great album, and we can't wait for Flippin' Gothic Fabp's next releases!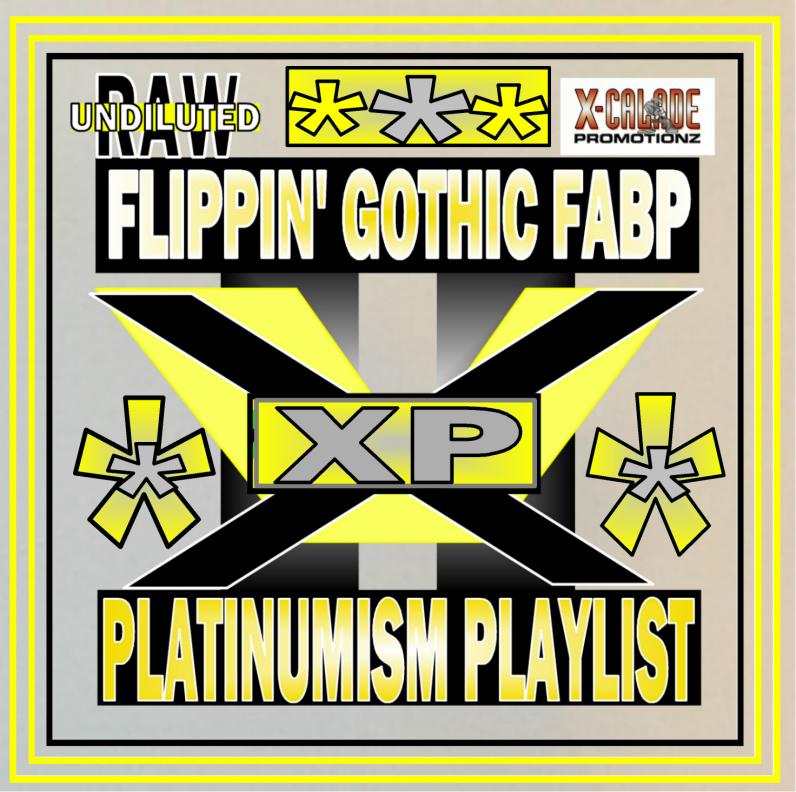 Check the links below, discover more about Flippin' Gothic Fabp and his music, and don't forget to add his tracks to your favorite playlists!
Learn Singing, Piano and learn how to MAKE MONEY with your Music! Check these out!