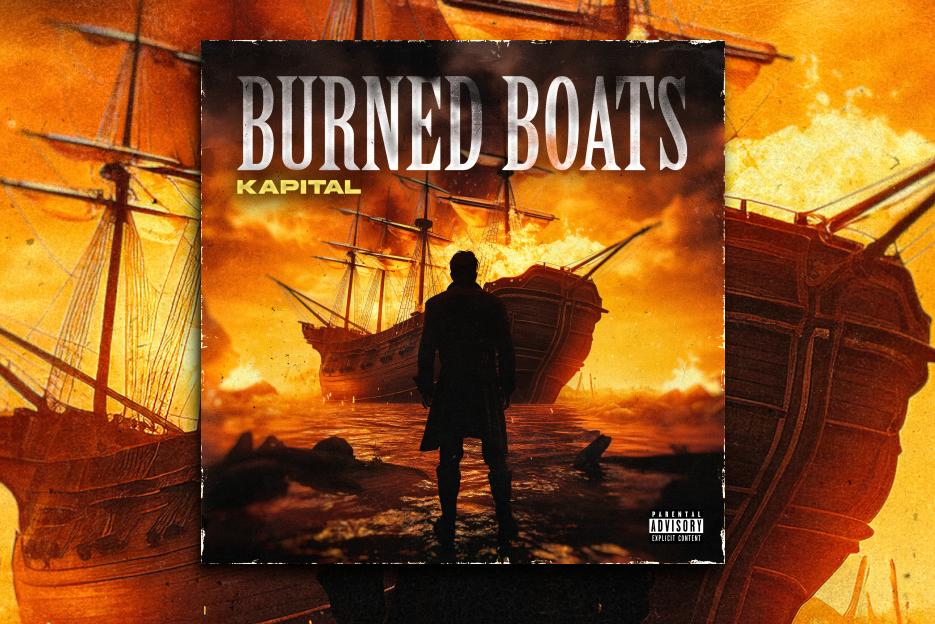 Talented artist Kapital stands out with his latest EP, "Burned Boats" a release that marks a fundamental new chapter in his career and stands as clear proof of his artistic maturity and versatility.
The very title of the EP, "Burned Boats," is a metaphor for sacrifice and commitment. It echoes the sentiment of staking everything on success and refusing to retreat. Kapital delves into his personal experiences of growing up amidst financial constraints and the pressures of providing for his family.
The EP sets sail with "Beside Me," an opening track that immediately grabs attention. Brilliant guitar arpeggios dance atop a captivating beat, creating a sonic landscape that complements Kapital's powerful lyrics. This track lays the foundation for the entire journey. As the voyage progresses, "Buried" takes the listener deeper into Kapital's narrative. The intensity of the lyrics is matched by top-level production, making it clear that every note and word has been meticulously crafted.
A homage to his roots, "H Town" injects a local flavor into the EP. Kapital's storytelling prowess shines as he navigates the challenges of his environment, making it a standout piece in the collection. The intensity doesn't waver in "Godfather." Kapital lays bare the weight of the world on his shoulders. The track serves as a declaration, showcasing his refusal to succumb to the pressures around him. As the journey nears its end, "Moon" serves as a reflective outro. The track is another gem that encapsulates the artist's evolving mindset, moving closer to inner peace, acceptance, and resilience. The celestial tones leave a lingering impression, inviting contemplation.
The EP concludes with a bonus track, "Trippin' and Tryin'." A perfect addition that reinforces the themes of the entire project, leaving listeners with a taste of Kapital's dynamic artistry. "Burned Boats" is not just an EP; it's a chronicle of an artist's metamorphosis. Kapital masterfully combines brilliant songwriting with top-tier production, ensuring that each track resonates with authenticity. From the refusal to be overlooked ("Beside Me") to finding peace within the storm ("Moon"), Kapital's journey is a testament to the indomitable spirit of an artist rising above circumstances. In "Burned Boats," Kapital not only burns the boats but sets ablaze the conventional boundaries of hip-hop, creating a musical voyage that is both personal and universally relatable.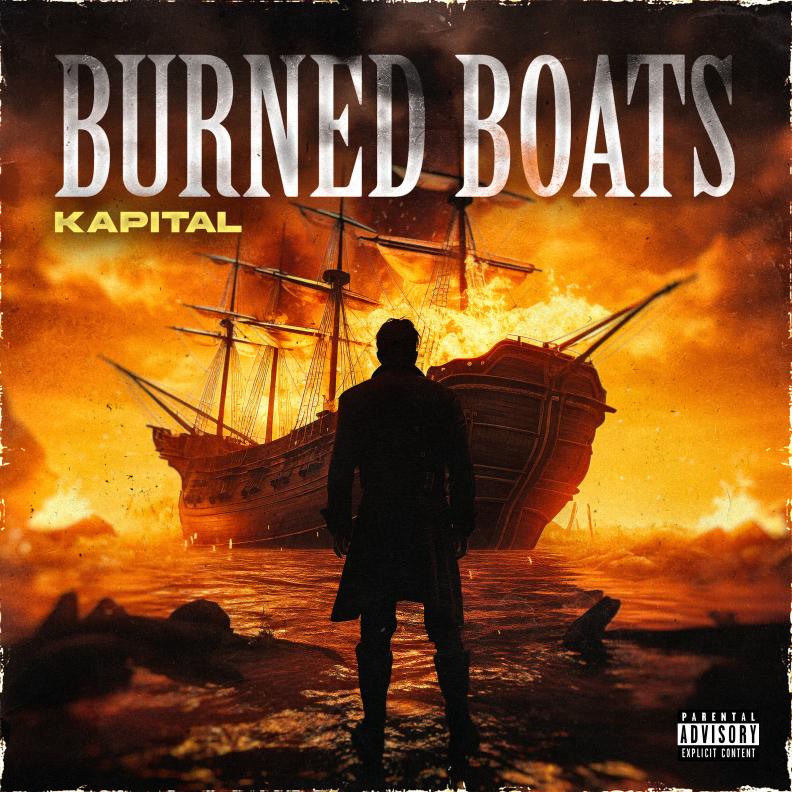 Check the links below, discover more about Kapital and his music, and remember to add his tracks to your favorite playlists!