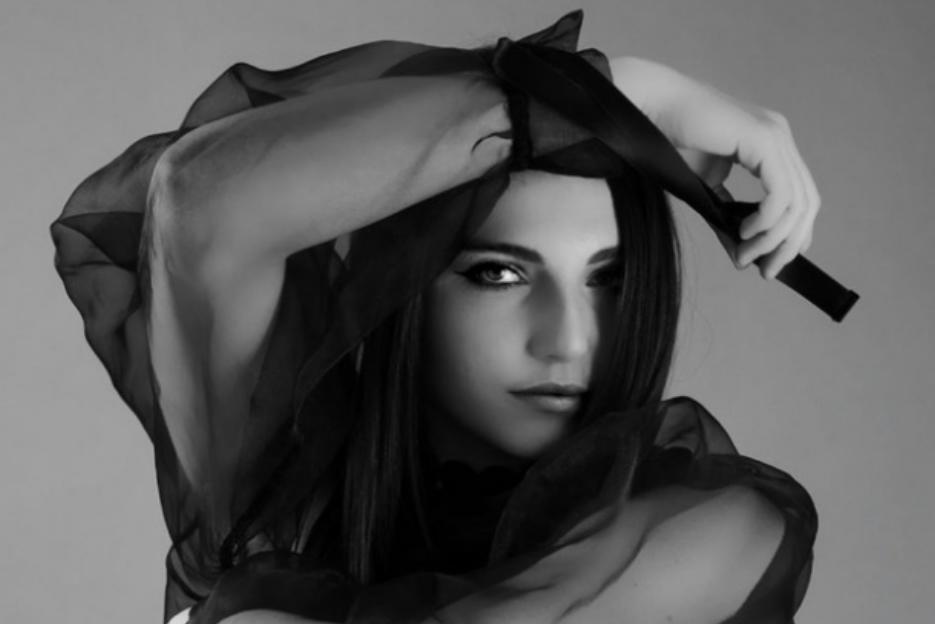 Sometimes you have to listen a few times to a track to appreciate it, some other times you fall in love with it after a few seconds, you pushed the play button. Unique and meaningful, some music penetrates deep in the listeners, capturing their attention by leaving them in a dreamlike state. KISA is one of those artists who turn feelings and emotions into songs and songs into memories through their music. Today, at Planet Singer, we have the pleasure of listening to "Hurting," one of the best releases of 2020 so far!
KISA is a talented singer, songwriter, musician, poetry writer, dancer, performer, and much more. The first in her Russian/Ukrainian family to be born in the US, KISA grew up in the LA area, nourishing her talents and discovering herself through poetry and music. Gifted with a natural and genuine musical instinct, KISA shaped her style and unique sound, enriched with a vibrant blend of modern Pop revisited with vintage vibes and experimental synth music!
Nostalgic, emotional, and powerful, "Hurting" is one of those tracks everyone should listen to. The intensity of KISA's performance is to leave you breathless. Intense and honest, her rich and warm voice goes straight to the listeners' heart, taking them away towards intimate and mesmerizing soundscapes. The fresh arrangement, the clean beat, and the catchy lyrics sustain KISA's voice, enhancing her outstanding performance behind the microphone. "Hurting," just like KISA's other single "Fools Gold," is a track that shows the versatility and maturity of an artist ready for a bigger stage of her music career. This new chapter will lead her to the success she deserves!
Check the links below and discover more about Kisa and her music, and don't forget to add her tracks to your favorite playlists!
ABOUT KISA
KISA, a twenty-one-year-old upcoming artist, was born and raised in Los Angeles in a Russian-Ukrainian household. She began dancing at the age of two and hasn't stopped since. When she was eight, KISA discovered her love for acting and filmmaking, and starred, produced, and edited her own short films. While growing up, she became a poetry writer, which eventually led to songwriting, winning several poetry contests. Along with performing as a Heels Dancer, at eighteen, KISA had found her voice as a storyteller and has been recording her songs ever since. Simultaneously, she is a senior at Pitzer College, majoring in Media Studies.
Learn Singing, Piano and learn how to MAKE MONEY with your Music! Check these out!