Koz.Me releases a new exciting track, "Far From Average," a powerful statement that shows the artistic maturity of this talented artist!
Projected towards an international music career, Koz.Me is one of those rare examples of artists who know how important it is to combine excellent music with a powerful and inspiring message. Exciting and motivating, his new single is a song you cannot miss!
Today, at Planet Singer, we have the great pleasure of discovering more about Koz.Me and his music with an exclusive interview!
Koz.Me, it is such a pleasure having you with us at Planet Singer. Your latest single, "Far From Average," is an excellent release that signs a fundamental chapter in your artistic career not only in the US but internationally. So, let's start from the beginning. How did you discover your passion for music?
I always wanted to do something that gives me worldwide recognition, something that's bigger than me. I used to watch people singing, watch big time rappers like Eminem and 50 Cent, G Unit artists –the guys from the '90s who were strong — and I would get so hype about it. Also pop stars. And I wanted to be just like these guys. I wanted to make people feel like I felt when I listened to them.
"Far From Average" is a great track; the excellent songwriting level and the powerful meaning of the lyrics make this track one of the best releases of 2021 so far! Can you tell us more about this song?
That song has a lot of personal meaning. First of all, it is the result of a lot of hard work. I worked hard to get to that level of artistry. A lot of it is based on personal life events. When you come from nothing, you will experience people trying to hold you back as you try to move forward. 'Far From Average' is like a victory anthem — You can not defeat me; I'm far from average. It is a very deep song for me as far as the meaning. Also, I did a lot of work in the making of the music and the mixing of the music. It took a lot of time to mix the song to make it as it is now. But it's all worth it.
You come from beautiful Cape Verde, where you are already an established artist, then you relocated to the US. How much of your origin reflects into your music today?
The Cape Verde swag is the base of all my music. I'm a person for whom just one genre is not enough. I don't like simple stuff when it comes to music, so I always try to make fusion. Cape Verdean music is actually a fusion of a lot of cultures, and I like the concept of fusion. When I do music, I like to fuse it with various genres. I look at how Americans do music, how Europeans do music, and then I try to add Cape Verde music elements to it. No matter what type of music, I always come home.
You attended SAE Institute in NY and became a certified audio engineer. In 2019 you dropped your first music project while based in the USA, "Vibes," followed by other excellent tracks such as "Be There" and "Na Pared." Your sound evolved during the years but still keeps the same enthusiasm and excitement. Can you reveal your creative process?
SAE was a good boost in my understanding of the music process and also about the quality of music. Studying there taught me that there is so much I can do. It was a very important step of my career; after I attended SAE, I really understood what I wanted to do.
I lock myself in the studio and start listening to various instruments. Let the instruments talk to me. I don't write. I feel the music and go to the mic and lay down my vocals. I start creating the melodies, and then I make the music. When the melody and song are down, I write the lyrics down, and I place the words in a better way, fix the melody, practice it, and then I lay the song down again. After that, I do the creative stuff behind the vocals –harmonies, the ins, and outs, ad-libs. Things to make the song rich in content. After everything is laid down, I start the mixing process. I mix the beat first; then I mix the vocals. Finally, I mold the beat to the vocals. It's a very long process — I know what I want, and I am trying to figure out how to get there.
If you could collaborate with some of the artists who influenced you the most, who would you like to share the stage or a song with?
There are a lot of people I would like to work with, including a lot of national artists from Cape Verde. Some are dead; some are alive. I would like to be in a track with the diva Cesária Évora; I would like to be in the track with Nelson Freitas, one of the biggest pop artists from my country. And European artist Stromae. In the U.S., I'd love to work with Drake, DJ Khaled, Beyonce, Rihanna.
The past couple of years have been tough for musicians, especially for the live gigs. Many have migrated to live stream events on social media. Are you planning to play live anytime soon?
That's the goal. That's the ultimate goal. You can be whatever you want to be in the studio, but you only feel like a true artist when you are on the stage. I am working toward a national and an international tour.
Great beats, excellent songwriting, brilliant performances: all this to sustain a powerful message like that of your latest single, "Far From Average," a song that will certainly inspire and motivate a lot of your listeners. How important is it for you to connect with your audience by delivering such powerful messages?
It's very important at the end of the day, I am making the music, but at the end of the day, the people who are listening are important. It's my life story, but I want to tell my story in a way random people can relate to it. I do it because I love it, but I don't do it because it's bigger than me.
Your sound is international, not only for the fresh arrangements and catchy melodies. You have the unique talent of blending styles and genres, perfectly matching them to create something new and appealing to a wider audience! Is this something you planned, or you let the music flow naturally without putting any limit on your creativity?
Before, I used to do my music in the wind — I used to follow the music. But now, it is intentional. I have the creative side, and I respect the creative side, but I know the direction I want to take. I would never put limitations on my creativity — the juices have to keep flowing, but at the same time, you have to have direction.
What are your plans for the future?
I am an artist on the rise in the US.. and internationally, so my plan is to make it on the mainstream and become a renowned name. I plan to continue to make music, videos and keep working hard to bring a newer and newer sound. I want to tour nationally and internationally and connect with other artists.
Koz.Me, it was such a pleasure having you with us today! We can't wait for your next release to be out! Is there anything you would like to say to our readers?
It was a pleasure as well. Thank you for having me. I really enjoyed the conversation. It's funny that you asked. I just released a new single, 'Bling Bling.' You can find it on my YouTube page, Kozasab Music. It's an amazing track, a good follow-up to 'Far From Average.' It is also inspiring and motivational but also fun.
Also, I want to thank everybody who listens to my music and shares it. I appreciate the love! Continue to spread the word.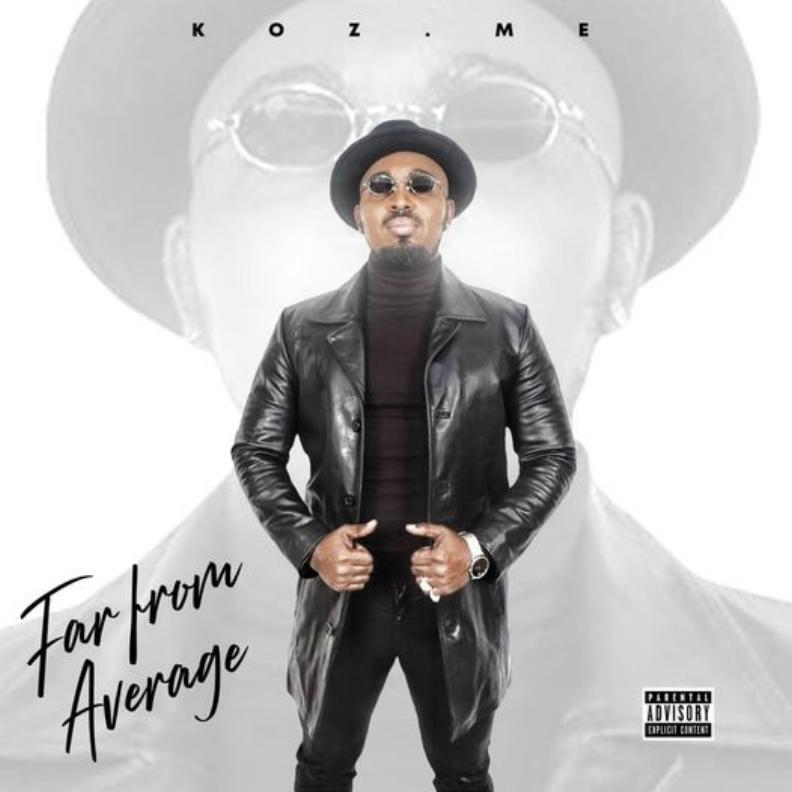 Check the links below, discover more about Koz.Me and his music, and don't forget to add his tracks to your favorite playlists!
Learn Singing, Piano and learn how to MAKE MONEY with your Music! Check these out!