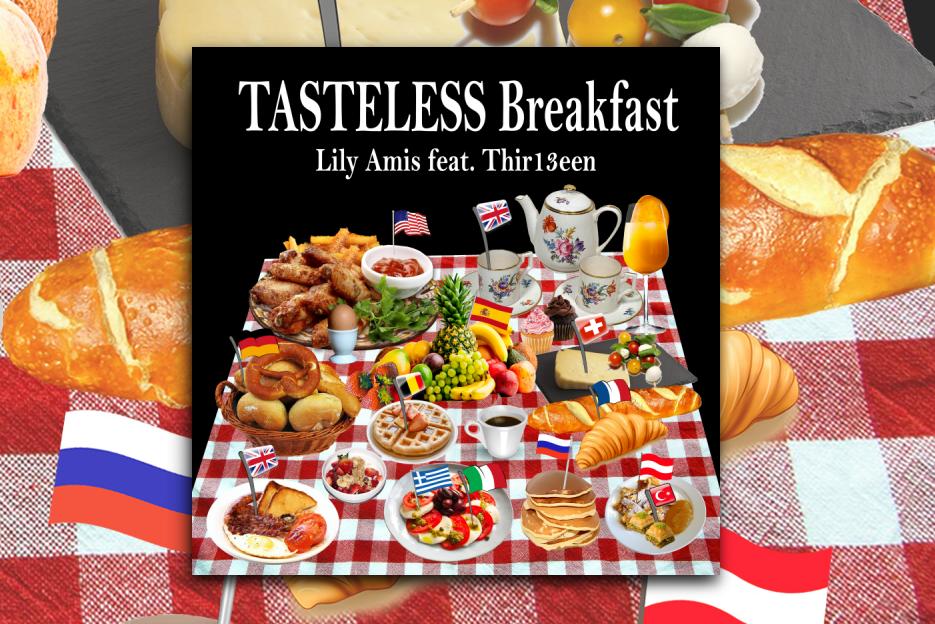 In a world where humanity often takes a backseat to societal troubles, artists Lily Amis and Thir13een unite their musical talents to address pressing issues through the emotive single "Tasteless Breakfast."
This soul-stirring song delves into the profound themes of hunger, the refugee crisis, and homelessness, shining a light on the lack of compassion in society. Despite the gravity of the subject matter, "Tasteless Breakfast" offers a ray of hope, illustrating the transformative power of music as an agent of change. Both artists demonstrate their unwavering commitment to giving soul to powerful lyrics and memorable melodies, creating a resonant song that seeks to inspire positive action.
"Tasteless Breakfast" sees again Lily Amis collaborating with the exceptional talent of Thir13een, an artist whose soulful vocals bring an extraordinary and emotive vibe to the song, beautifully complementing the heartfelt lyrics. With a profound understanding of the meaning of the song, Thir13een weaves a captivating tapestry of sound that draws listeners into the core of the song's powerful message.
As the song unfolds, Thir13een's vocal prowess leaves an indelible impact, making "Tasteless Breakfast" an unforgettable musical experience. Brilliant lyricist Lily Amis has devoted a decade to crafting lyrics that carry significant emotional weight and societal relevance. Her dedication to using music as a platform for change shines brightly in "Tasteless Breakfast," where she confronts harrowing narratives with rhythmic manifestos of hope. Drawing from her own experiences, Lily brings a deeply personal connection to the song's themes, lending an authenticity that resonates with audiences worldwide. Together with Thir13een, she endeavors to amplify the voices of the marginalized and provoke empathy and understanding through their music.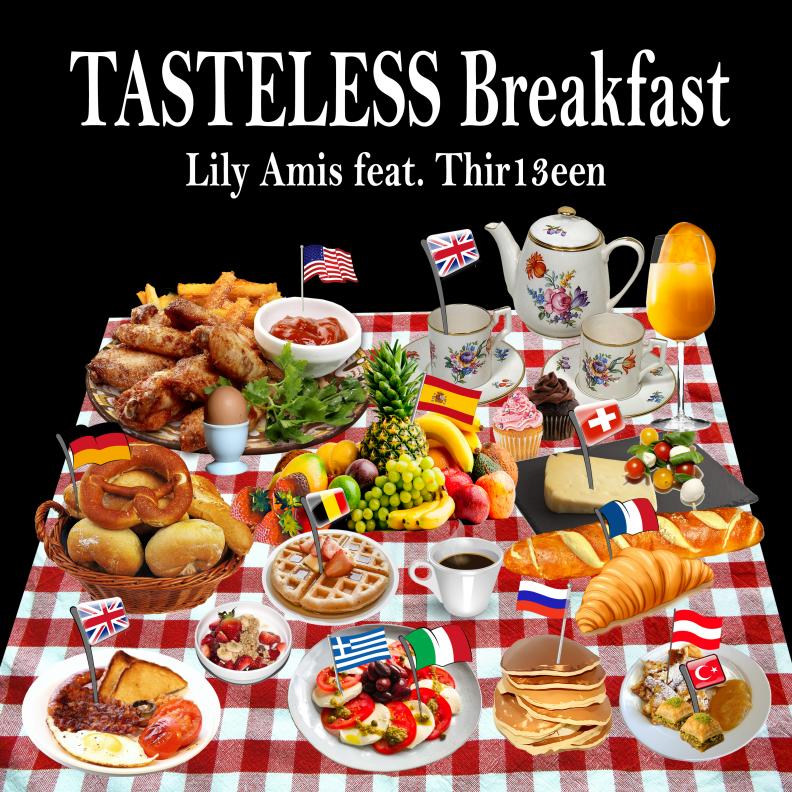 Following the important endeavor of the online petition called #HumanityB4Nationality, Lily's blog is also promoting another brilliant initiative, the #Lily4humanity Creativity Contest, all info in her blog at this link: lilyamis.blogspot.com
With "Tasteless Breakfast," Lily Amis and Thir13een craft an emotionally charged anthem that confronts the lack of humanity in society, shedding light on issues of hunger, the refugee crisis, and homelessness. Through the power of music, the duo inspires hope and calls for positive change, showcasing the transformative ability of their art. Thir13een's soulful vocals and Lily Amis's meaningful lyrics intertwine in a harmonious expression of compassion and empathy, provoking listeners to reflect on the world's challenges and engage in meaningful action. As they continue their artistic journey, Lily Amis and Thir13een remain a powerful force, using their musical gifts to uplift and unite communities around the world.
CHECK THE LINKS BELOW, DISCOVER MORE ABOUT LILY AMIS AND HER MUSIC, AND REMEMBER TO SUPPORT HER INITIATIVES AND ADD HER TRACKS TO YOUR FAVORITE PLAYLISTS!