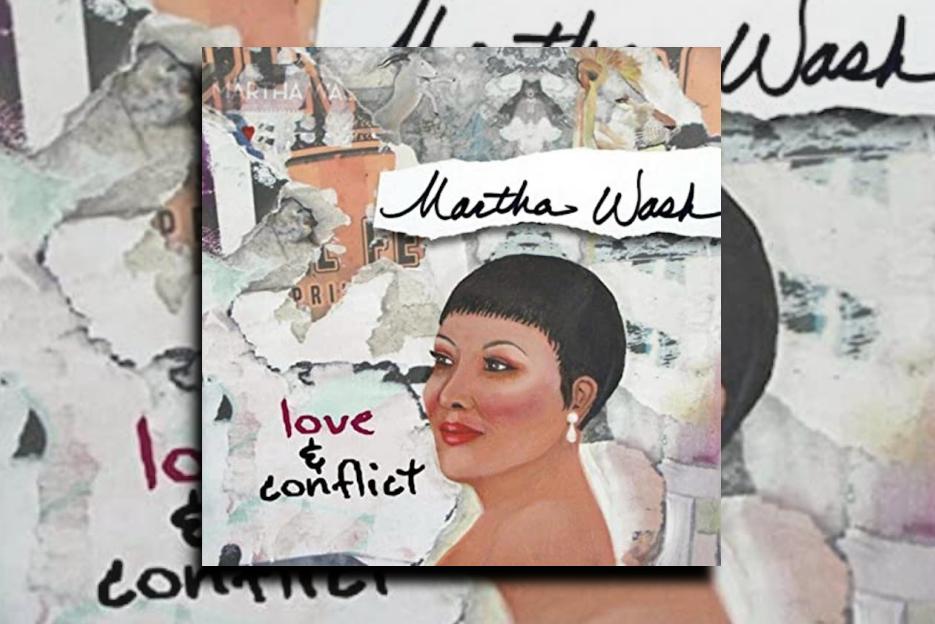 Artists like Martha Wash make our job as music editors worth it, thanks to their captivating, inspiring, and unique music, contributing decade after decade to enrich the music scene of many generations.
Soulful, inspiring, powerful; there are many words to describe Martha Wash, a true wonder, legendary artist, entrepreneur, and producer who still amazes fans worldwide with her incredible voice. Today, at Planet Singer, we have the great pleasure of listening to her latest album, "Love & Conflict," an excellent release that shows this incredible artist's versatility and artistic maturity.
Martha Wash is one of those artists who leave a big sign in music's history every time they release a new album. A true living legend, Martha is one of the most exceptional singers and interpreters who blessed the music scene from the 80s up to now. With 7 Number One Hits, the two-time Grammy-nominated singer began her musical journey when she was just 2, in her parents' church in San Francisco. Strong of an incredible and unique voice and charisma, she started her first official steps in the industry in the '70s, performing powerful background vocals for the iconic, flamboyant star Sylvester of "You Make Me Feel (Mighty Real)" fame. In the '80s, as one half of The Weather Girls, she hit the worldwide chart with their mega-hit "It's Raining Men." In the '90s, with her outstanding and fundamental contribution to C&C Music Factory's "Sweat (Everybody Dance Now), which sold 5 1/2 million copies worldwide, Martha's already prolific career reaches an even higher level, establishing her in the Olympus of international stardom. Uncredited on many tracks she recorded, it is also thanks to this incredible woman if it became mandatory by law to include vocal credits on all records.
"Love & Conflict" is a great release. The album is the result of the collaboration between Martha and talented producers Sam Basbous, Felix Petit, Andrew David, and sees the legendary singer widening her sound even more. "Love & Conflict" is the perfect blend of Blues-Rock, Funk, Soul, R&B, and much more, all revisited with that modern twist that makes it even more appealing and captivating! In the album, we can appreciate the three singles "Glamour Flows," with its contagious vitality and catchy vocal lines, the energetic and exciting "Like Fire," a true masterpiece of modern music, with its compelling crescendo and excellent backing vocals, and the awe-inspiring "Never Enough Money," a song destined to become a timeless Hit in Wash's discography!
Other great tracks of this brilliant record are the beautiful "Soaring Free" with its soul-warming elegance, "Flowers Blossom" with its intense and powerful lyrics, which sees another inspiring performance of Martha turning this song into a real gem of modern music, and "Don't Forget My Name," a track with a contagious beat and strong influences from the '80s disco music, spiced up with a modern twist that makes it even more captivating! The soulful and memorable melodies of "Honey My Friend" shine bright, thanks to another great interpretation. The lyrics, a true hymn to friendship, thankfulness, and love, take life through Wash's beautiful voice, conquering the listener's heart from the first word to the last! "Rise and Shine" closes the circle, a song that everyone should listen to. The contagious energy, powerful vibes, and exciting melodies alternate from verse to chorus in a dynamic interchange of themes and harmonic architectures that show once again Martha Wash's versatility in all genres and styles! "Love & Conflict" is a great release; the perfect come back for a legendary artist with an extraordinary music career. Through Martha's voice, we can still feel that magical twist that, today more than ever, makes her music timeless and incomparable, and we can't wait for her next release!
Check the links below, discover more about Martha Wash and her music, and don't forget to add her tracks to your favorite playlists!
Learn Singing, Piano and learn how to MAKE MONEY with your Music! Check these out!