Soulful, intense, and passionate are just a few of the words we could use to describe Nick Garrie and his music. While most artists focus on numbers, plays, streams, and downloads, artists like Nick Garrie remind us of the real importance of music. Keeping his focus on the emotions and artistry of his songs, Nick talks lovingly to his listeners. His music doesn't know ego; it is focused on the audience, telling stories and waking up memories in those who listen to his music! Today, at Planet Singer, we have the great pleasure of listening to his album "The Songs of Nick Garrie, Vol. 1," a 12-track release recorded in Wraysbury UK in December 2020 that will leave you in awe!
Nick Garrie is a British singer, songwriter, guitarist, and creative, gifted with a natural and genuine music approach. In his career, Nick has worked with the likes of Nick Drake and supported Leonard Cohen, and enriched his curriculum with numerous international performances. Nick now plays regularly to residents in care homes around the UK, even though he had to pause his activity due to the recent pandemic restrictions.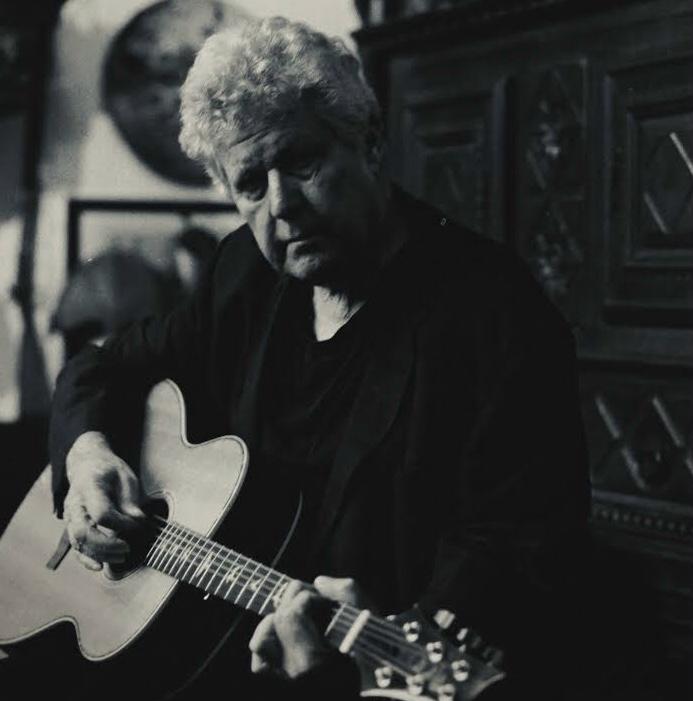 Right from the opening track, "Ink Pot Eyes," we can understand how deep Garrie's music can reach his audience. Delicate yet important Nick's guitar playing supports his rich and colorful voice, creating exciting and emotional sound architecture that steals the listeners' attention and feeds their imagination and feelings. "Can I Stay With You" follows right after, with its beautiful lyrics, a love story that, with honest words and memorable melodies, captivates us from the first notes to the last one! The album flows smoothly thanks to the great tracklist, a storyline where each song, like a chapter of a novel, describes different soundscapes, framing the listeners' emotions like only real arts is meant to do. Among the rich playlist, we find the refined "Deeper Tones of Blue," the gentle "Lovers," and the beautiful "Wine and Roses," which closes the circle with its excellent armonica sound, and another Nick Garrie's outstanding performance. "The Songs of Nick Garrie, Vol. 1" is an album you cannot miss, and we can't wait for Nick's next release!
Check the links below, discover more about Nick Garrie and his music, and don't forget to add his songs to your favorite playlists!
Learn Singing, Piano and learn how to MAKE MONEY with your Music! Check these out!