If Apricity convinced you with "All My Lies" and "The Fear," get ready for her brand new banger "Allison Wonderland!"
We had the pleasure of discovering Apricity and her music with her single "All My Lies," a powerful and evocative track that digs deep to unveil your inner demons. We then had the unique opportunity to dive into her world with an exclusive interview on the occasion of the release of her "The Fear," another single that left us captivated from the first note to the last. 
Apricity is back with another incredible track, "Allison Wonderland," an energetic song that captures the creativity and versatility of this talented artist!
"Allison Wonderland" starts with smashing guitar riffs and powerful drummings that introduce once again in Apricity's world! The song proceeds with an extremely engaging verse that explodes in the contagious and memorable melody of the choruses! The dreamy middle bridge gives the song even more dynamic, preparing the listeners for the last injection of power with the final chorus! Modern Punk-Rock vibes perfectly blend with Apricity's Rock soul, turning the song into a magnet for all lovers of this genre! Once again, Apricity managed to create a track that hucks you from the first note to the last, a song that shows her incredible versatility and talent both as an artist and as a performer!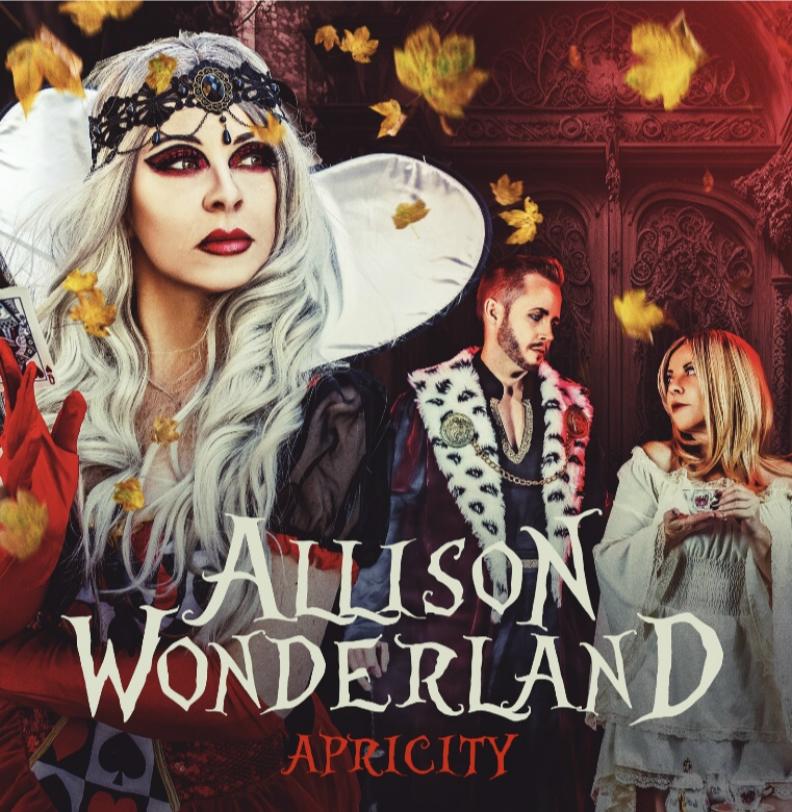 With a career that spans many years, a solid and high-level discography, and a sound that is truly her own, Apricity earned her place among the Queens of Rock and Hard Rock music.
CHECK THE LINKS BELOW, DISCOVER MORE ABOUT APRICITY AND HER MUSIC, AND DON'T FORGET TO ADD HER SINGLE TO YOUR FAVORITE PLAYLISTS!