Some music is meant to be eternal, just like a beautiful book that, from time to time, you read again to feel the same emotions. It takes a great artist to create something similar, someone with incredible sensibility and the talent to capture the moment, the emotions and the sensations of that frame of life. But that's not enough, great artists have also the ability to turn the listeners into the main characters of their composition, forgetting the ego and letting them be part of it, indispensable entities for whom their music exists and resonates. Noah Motion is one of those, turning music in emotions and emotions into memories. Today, at Planet Singer, we have the extreme and exclusive pleasure of listening to his upcoming album "Awkward Atmosphere", a release that will keep you engaged from the very first second to the last one. 
Noah Motion is a talented artist originally from Virginia Beach, VA. Singer, songwriter, and rapper, his incredible musicality makes him a kaleidoscopic artist that can incorporate in his compositions many musical styles, creating something unique and personal.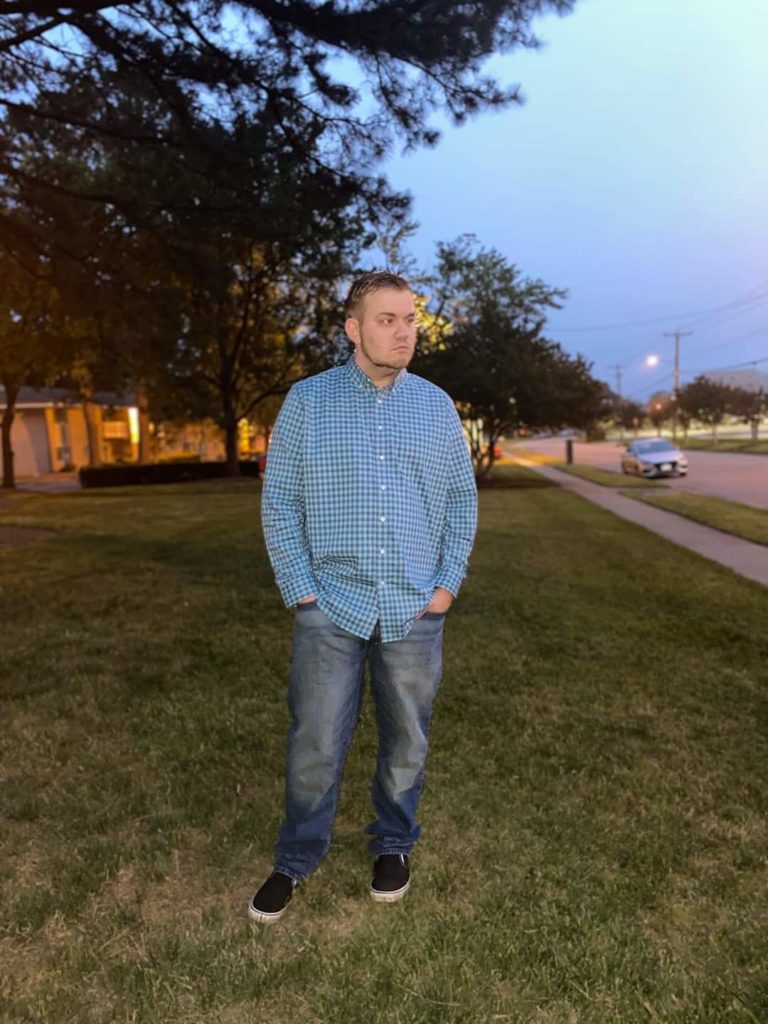 "Awkward Atmosphere" is more than an album, more than a collection of tracks. It is a journey through our mind, and thanks to Noah's creativity we can be part of it, so sit back, close your eyes and get ready to be carried away. "Prescription" opens the album, an introductory track that, like a preface of a novel, sets the mood for the powerful "I Am". This track, which sees the collaboration of talented Dodge, raises the bar at a very high level. The beautiful female vocals of the first intro, followed by the raw and direct rap of the verses alternate with the melodic, yet strong, vocals of the chorus. From this track, you can really feel the incredible work that has been done on this album.
"Get At That" follows smoothly, with the energetic rhythm and the very raw and direct lyrics, supported by a very modern arrangement! This track, feat Gifted Hands, is the perfect hybrid between the best rap of the 90s and the best 2000's pop hits! And then Noah drops a futuristic track "Slow Down" feat talented T-Stock. This is one of those tracks that, like a psychic's vision, anticipated what will rap and hip hop will sound in 10 years from now. Rapping is not easy, and rapping this fast is just virtuosic! Fantastic sound research, supported by the great lyrics and incredible chemistry between Noah Motion and T-Stock, make of this track a real masterpiece!
"You Can't Always Rap Fast" closes the first chapter of this incredible journey and introduces a new part of the album. Like a voice from inside, the artist's consciousness shows a new path, revealing new aspects of Noah's artistry. A new side that is evident in "Supernova", an intimate rap ballade that with direct and honest lyrics goes straight to your heart. The tempo slows down, but the energy and the intention hit you with the same intensity! A song for a song, this track, just like all the tracks of "Awkward Atmosphere" show the incredible maturity of an artist that is ready for a step forward in his music career.
"Nowhere" once again is the proof of the hard work and versatility of Noah Motion. This track, feat talented Alex B, thanks to the beautiful and emotional lyrics, shows the sensibility of an artist that puts his heart and soul into his Art. Honest and authentic, "Nowhere" is a million light-years far from the synthetic and sterile majority of the tracks that are produced nowadays. "Amnesia", with its mesmerizing atmosphere and engaging rhythmic, closes this chapter of Noah's album, a chapter that will leave the listener with the temptation to push the repeat button over and over again, but it is time to move one and "But It Has To Sell" take us back on track introducing "Sippin", a modern track that like a time machine, bring us back to our times. With a modern and actual arrangement, "Sippin" again shows the versatility of Noah Motion thanks to his incredible performance and outstanding sound research.
"Mind State" with its enigmatic piano in the background, brings us back to similar feelings of the first part of this incredible "Awkward Atmosphere" with the fast-paced rap and the raw and direct lyrics. The track flows smoothly and the temptation of pushing repeat is still strong, but the engaging and modern rhythm of "Shiver" captures our attention and we are trapped by the catchy melody and fantastic base. Melodic and intense, this track is proof of the incredible talent of Noah that feels confident both as a melodic singer and as a rapper. Is Noah Motion a rapper that can sing, or a singer that can rap? The only thing we know is that he is great at both, and this is a very rare quality in the industry! Dancers, Noah launched a dance contest for this song, so if you are ready to accept the challenge read the instructions in the video description HERE!
The beach and chill vibes of "Shiver" lead us to one of the best tracks of the whole album. "Breakdown" incorporates the whole meaning and feelings of this fantastic record. Powerful lyrics, the beautiful melodies and the incredible rapping parts of the verses, alternate to the EDM choruses, engaging rhythm and the modern vibes of an arrangement that blends perfectly many genres, mixing them fantastically and keeping a perfect balance during the whole song! This track is a perfect hybrid that could be defined also as a completely new wave of modern music! Just outstanding!
The alarm of "Welcome Back" is on and a window opens on Noah's world once again that, with incredible irony, introduces us to the final track of this great album. "Never Gonna Forget Me" is not a song, but it is a clear statement that finds our complete support! Just like the lyrics say, Noah is in a "League on his own", his talent is undeniable and this track is proof of it! Engaging, energetic, melodic, and powerful, this track shows the versatility, volcanic proficiency, and unstoppable stamina of an artist that is ready for a bigger stage, a step forward in his career that finally will give him the success he deserves! After listening to the whole album you will feel comfortably overwhelmed but grateful for this incredible experience. Noah Motion's "Awkward Atmosphere" is one of the best releases of 2020 and it is an important testimony of an artist that can be considered as a philosopher of contemporary music!
Check the links below and discover more about Noah Motion and his music, "Awkward Atmosphere" is out on July 15 so, don't forget to check it out and add it to your favorite playlists!
Learn Singing, Piano and learn how to MAKE MONEY with your Music! Check these out!