Excellent tracks such as "BLACK BLACK BLACK" and "Feelin" are clear sparks that prove PV Moyo's artistic maturity!
Gifted with a unique sound, a strong narrative, and a clear approach to his music, PV Moyo is one of those artists who stand out from the crowd, giving a fresh contribution to the nowadays music scene!
Today, at Planet Singer, we have the great pleasure of listening to some of his latest tracks, and discover more about this talented artist with an exclusive interview!
Hi PV, it is such a pleasure having you with us today at Planet Singer. I just listened to your latest track, "BLACK BLACK BLACK," and I can't wait to discover more about you and your artistic journey; so let's start from the beginning. How did you discover your passion for music?
Hi Nicola, thank you for having today and l started in church as a singer then ended up rapping in school with friends at lunchtime. I realised the talent l had for music when l left school, and since then, l started to take it seriously.
Your latest single is energetic, captivating, and extremely engaging. Can you tell us more about it?
The song represents the fellowship brotherhood that was from South Africa where they did gang activities together, and it caught my eye, and l want to turn it to music so that some people relate to it.
Where do you find your inspiration?
My inspiration comes from old-school hip hop and classical; I like different element sounds.
You had quite a hard childhood far from your parents. Do you think this made you a stronger person and a more authentic artist?
It really made me a stronger person because it made me more independent and understand life on the surviving side.
Music both on the front line and also in the backline with your own music label Aybi Production Music! Tell us more about this project!
Aybi Production Music we are all about working with different genres and having something for everyone. Having new artists signed to it, it will make music more enjoyable because everyone will be bringing something to the table.
Many artists have an idea of where they want their music and artistic career to go, but, in your case, there is much more behind what you do. Do you have a clear vision of where you want your music and business to take you?
Aybi Music is for people who have a love for music, and our aim is to target every sound as possible so that there is something for everyone and I've been working with a few artists from the label TeeLizzy, Don P, and Ten3pleone, and we have some great projects on the way.
If you could collaborate with an artist who inspired you, who would you like to share the stage with?
I've always thought of this one, and Chip is the guy; I always liked his style from school, and hopefully, one day will work on something, and I would like to share a stage with Aitch because he's a really talented guy and his flow is good.
Do you think nowadays, with easy access to digital distribution, Facebook ads, etc., it is easier to be a successful independent artist? What do you think about artists like Russ who bypassed the Majors' systems and become highly successful using tools accessible to anyone now?
Russ is one of the top artists, and what he has done inspired artists like us to do our own production, and it made me more active in music and not desperate for a major label to come save me.
Another track I really like is "Feelin." The excellent songwriting, brilliant arrangement, and your outstanding performance make this track a true gem of modern Hip-Hop. Can you tell us more about this track?
"Feelin" is when you have one of them days when you feel good about yourself, and you need some relaxation.
What's Manchester's music scene like?
Manchester music scene is different because we have a lot of musicians that come with flavours to the table, and that's what makes Manchester one of the top standing cities that's creative. Also, I feel like we have a lot of underrated artists, and we don't seem to support them, but hopefully, I will show examples, and few can learn.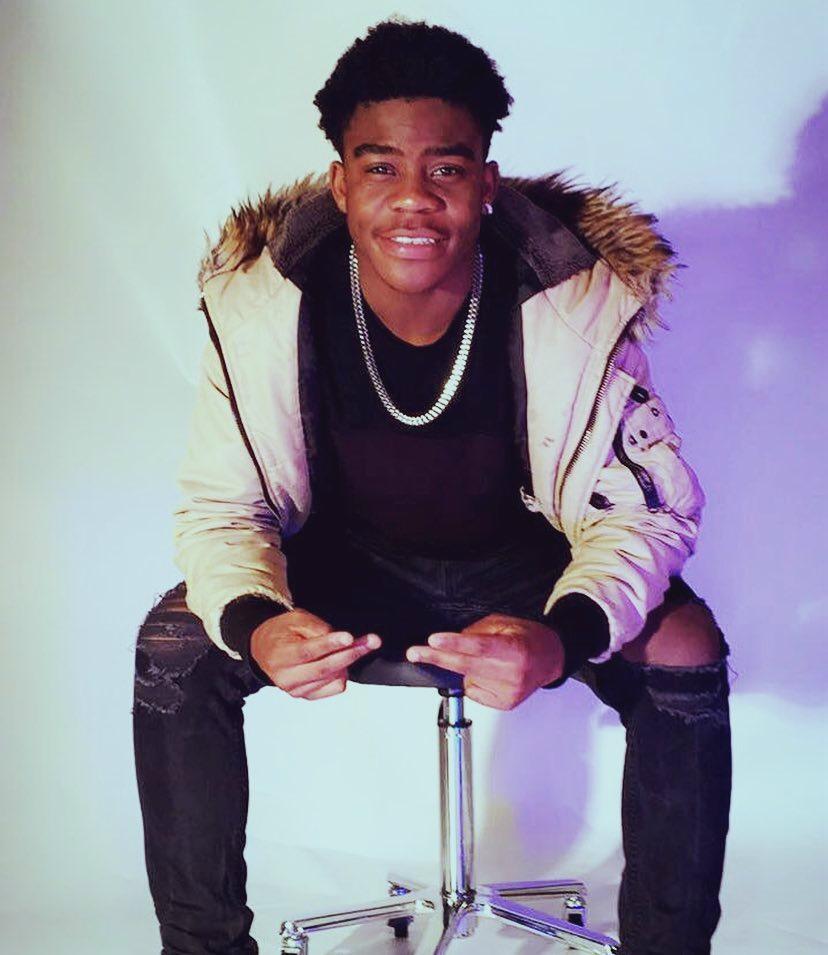 Your music isn't only great beat and catchy rapping. Every line of the lyrics goes straight to the point, making the listeners feel what you feel in a genuine and honest way. How important is it for you?
I want the listeners to relate to the music, and l want my fans to enjoy and have a good time. 
The past couple of years have been tough for musicians too. Now with the restrictions being lifted, do you plan any gigs? Maybe some live stream shows?
Yes lm looking to do a couple of shows with the whole Aybi team before realising an album, but l will soon come with the news, so for now, enjoy the singles dropping every month.
Can you tell us more about your new single, "Boy from a Kasi"?
"Boy from a kasi" is a song about a boy from the ghetto and growing up living around hustlers made him realise about life that comes with a price and l to express to different things and focused on my grind, and the music video was filmed in Portugal and l feel excited about the project because a lot of people took part in it and I'm looking to release it on the 4th of June.
What are your plans for the future?
My plans for the future is to make more music and collaborate with the big names as lm loving what l do.
PV, it was such a pleasure having you with us today; I can't wait to listen to your next releases! Is there anything you would like to say to our readers?
Yes, l would like to thank everyone for showing some love thanks.