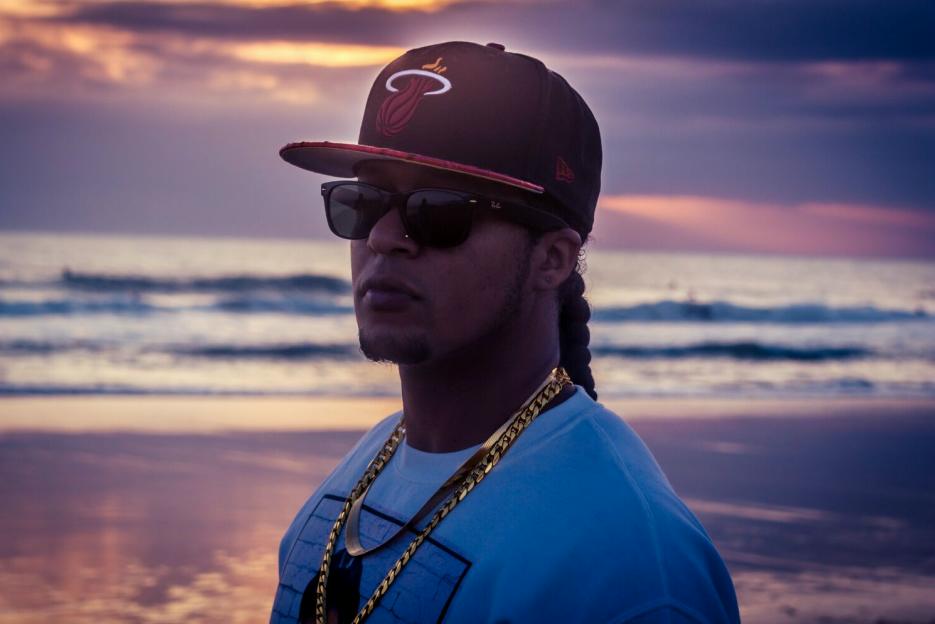 With excellent albums such as "Versos De Elite" 1, 2, and 3, Poetik is ready to conquer international stardom!
Hip-Hop in Portuguese has never been so international. Thanks to talented artist Rhyme Poetik, his rap in this beautiful language finds a new icon in this genre, captivating the new listeners with excellent tracks, brilliant arrangements, and lyrics that bring a positive, inspiring, and motivating message!
Today, at Planet Singer, we have the great pleasure of discovering more about this talented artist with an exclusive interview!
Hi Poetik, thanks for being here with us today at Planet Singer! Your music and artistic flow are truly impressive. Your albums "Versos De Elite" 1, 2, and 3 are more than just albums; they are strong statements both artistically and socially. We are thrilled to know more about your journey so, let's start from the very beginning. When did you discover your passion for music?
Thanks, Planet Singer; I'm honored to be on your platform; I appreciate your acknowledgment about my body of work; it didn't happen overnight, a lot of time and effort invested into this passion of mine, you know the 10 thousand hours rule, I've probably doubled or tripled those numbers eh eh eh. My passion really started back in Portugal, Margem Sul; I was only young and thrilled watching my older cousins falling in love and dedicating themselves to the hip-hop culture; I guess the energy rubbed on to me and has been part of me ever since.
The "Versos De Elite" albums not only enrich your discography but are part of your legacy, an important musical document that inspires young artists to follow their artistic instincts. Can you tell us more about these albums?
On my projects Versos De Elite, my focus was always to be as authentic as possible, set my own goals, and mark my own footpaths; I believe in being as original as one can be. In each vol of the series, I went with the flow on how my mind state was at the time. Basically, no music was forced; it all happened organically.
They all seem pretty much connected, yet very different, showing your versatility and evolution. How does your creative process work? How does your music come to life?
My music comes to life based on my everyday encounters and experiences. I tend to write about things I see or go through, plus adding a pinch of creativity on top to make it more entertaining.
Where do you find your inspiration?
My inspiration comes from life. Every day is a new day; we have chances to remain the same or try to better ourselves; I opt for the second option. So life itself is my biggest inspiration.
If you could collaborate with one of the artists who influenced you the most, who would you like to share a song with?
Growing up in Portugal and before moving over to the UK, I always admired some artists for their craft and love for the culture, I could name some, Black Company, Boss AC, Chullage & Sam the Kid are some of the names I would be proud to collaborate with one day. I'm optimistic it will happen; it's a matter of time.
"Contra Ventos & Tempestades" is another excellent release where we can appreciate the brilliant "Kaos Lirico," "Vive a tua Life," and many others. Can you tell us more about this project?
"Contra Ventos & Tempestades" is a very unique and important project for me. It marked a whole new era in the Rap scene back in Portugal, and it was a whole new chapter for me. It was my first solo project ever!! I was part of a collective rap crew (Freestyle Family) at the time, and my fellow crew members had started to take off with solo careers; I got brave, started my solo one, and the feedback on the project was legendary still is until this day.
In your song, there aren't only great beats and intense and engaging lyrics that carry a strong and positive message to your listeners. How important is it for you to connect with those who listen to your music and deliver such inspiring messages?
Music is energy; I feel like through music, we can change and touch people's lives; therefore, I always strive for a positive message in my music. What we put out into the Universe returns to us in many shapes, forms and sizes.
Are you planning any live or streaming shows anytime soon?
I'm definitely planning and hoping to do live performances; the pandemic times didn't do musicians any justice, but now things are going back to normal, and I can't wait to get on stage.
What are your plans for the future?
My plans for the future, as far as music, are to put out good material, release some new projects, collaborate with some new artists, and more than anything, enjoy the journey while I'm at it.
Poetik, it was such a pleasure having you with us today. We are sure your music and your words will inspire many of your listeners. Is there anything you would like to say to our readers?
It was a pleasure to be here on your platform. May you continue to shine bright and shed light on many talents around. My message to our readers is simple, don't give up and keep chasing your dreams and aspirations, it may sound like a cliché, but it isn't. Don't compare yourself to anyone and your main competition is the person you see in the mirror every day! Follow me on my social media, links below. Peace, I'm out, Poetik.
Check the links below, discover more about Poetik and his music, and don't forget to add his tracks to your favorite playlists!
Learn Singing, Piano and learn how to MAKE MONEY with your Music! Check these out!