Energetic, unstoppable, and dynamic; these are just a few of the words that you could use to describe Sepsiss and their music. In a music scene that is every day more frenetic and overcrowded, it is quite rare to find artists and bands who are really authentic and genuinely believe in the music they create. Sterile and mainstream is the new norm for the average artist, and we can openly say SEPSISS are not average. This exciting metal band is going to release their upcoming album "Almost 11" on August 21st, and today, at Planet Singer, we have the great pleasure of listening to their single "Blacklight Invasion" a perfect introduction for what will be one of the best metal releases of 2020 for sure!
Sepsiss is a band that makes no compromises. Melissa Wolfe's voice is outstanding, great charisma, and a rich and vibrant tone gives soul to every word she sings. The powerful screaming vocals of talented guitarist and vocalist William Savant provide that boost of power and color that balances the whole track. Supported by a metronomic rhythmic section composed by Johnny Impact (Bass) and the incredible drumming work, the mesmerizing synth sounds of Mr. Goodbarz (keyboards) and the catchy riffs of the guitar of Cam Loud complete the composition turning a powerful track into something epic!
Their style is unique. Thanks to incredible sound research, their versatility reminds of the best metal bands of the golden era of heavy metal, with glam and experimental flavor, all mixed with modern sonorities and a fantastic arrangement that makes "Blacklight Invasion" flow smoothly from start to finish. Winners of 2019 New England Metal Act of the Year at New England Music Awards, and fresh of a deal with Chicago label Pavement Entertainment, Sepsiss are making the right steps towards the success they deserve!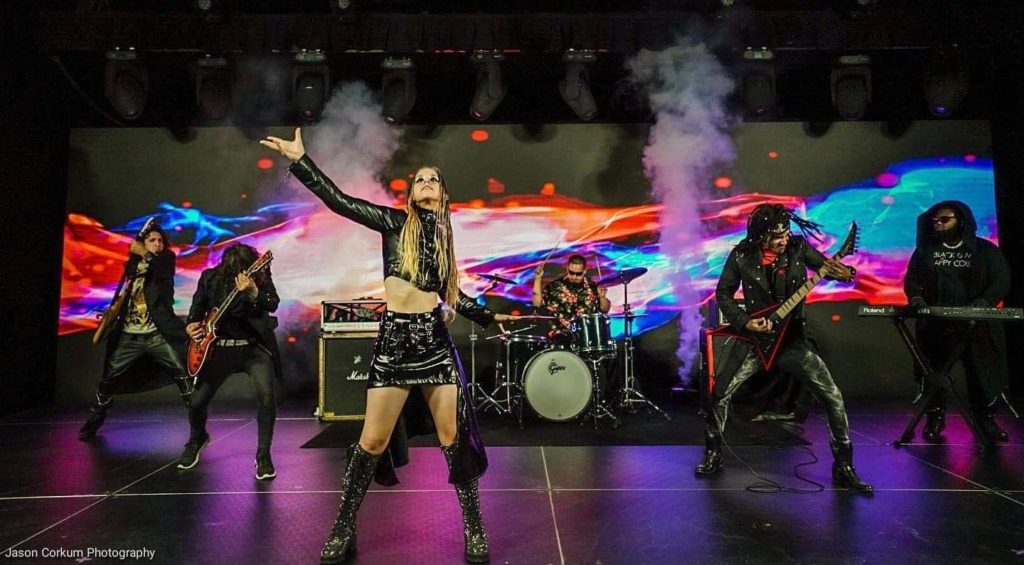 Check the links below and discover more about Sepsiss and their music, and don't forget to add their tracks to your favorite playlists!
Learn Singing, Piano and learn how to MAKE MONEY with your Music! Check these out!