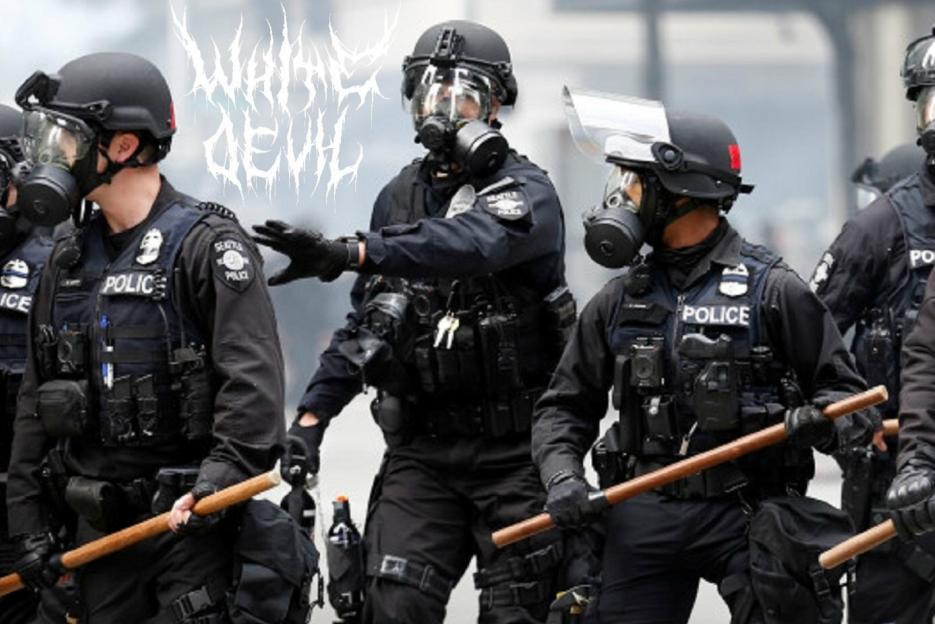 When it comes to creating music, every artist is different, but some stand out thanks to their versatility and the courage to push the limits of genres, experience, and create new sonorities.
Music finds its higher expression when it is free from boundaries, free to express itself and society by exploring new musical dimensions; this is when music becomes art. Art becomes a true expression of the artists' work and vision. White Devil is one of these artists; thanks to his versatility, he creates engaging and mesmerizing music. Today, at Planet Singer, we have the great pleasure of listening to his latest release, "Year Of The Tyrant," a collection of five tracks that will keep you excited from start to finish!
White Devil is a talented recording artist, producer, songwriter, creator, and visionary artist with a unique sound and personal approach to music. Redefining the cinematic music concepts, Devil shaped his sound, incorporating various sonorities from genres far from each other. Interludes and instrumental parts exchange their leading roles in a chaotic yet perfectly balanced way.
"Year Of The Tyrant" is one of those releases that you cannot stop listening to. Once you push play, you are catapulted into a completely new dimension, where raw and direct tracks force you to face a reality our society tries to hide or pretends not to see. The opening "BLS (It's Gettin' Kinda Heavy)" sets the bar at a very high level, with soaring synths, catchy rhythms, strong guitar riffs, and vocal interludes that create melodic trajectories among the stormy musical ensemble.
"Intubation" pushes the level even further, thanks to the great bass lines, extracts from the news about the Corona Virus, and surrounding synths in a crescendo of emotions and tension. "You, Too" follows right after, with its collage of extracts from various shows, introducing us to "C#nt," a track with a strong Death Metal influence. This song shows, once again, the incredible versatility of White Devil and his outstanding ability to create tracks that perfectly incarnate the spirit of the time they describe, like fragments of reality translated in music.
"40 Days" closes the circle with its mesmerizing atmospheres; this is probably the most experimental tracks. Like the previous tracks, the excellent sound research, the brilliant songwriting, and the unique editing make this track one of the most exciting releases of 2020 so far! "Year Of The Tyrant" is an incredible release, and we can't wait for White Devil's next creation and, hopefully, a full-length album soon!
Check the links below and discover more about White Devil and his music, and don't forget to add his tracks to your favorite playlists!
Learn Singing, Piano and learn how to MAKE MONEY with your Music! Check these out!