Performers create music to entertain; real artists create music also to deliver a message. In the overcrowded and frenetic of today's music industry, it is getting rare to find talents that can engage deeply with the listener, delivering a strong message at the same time. William S. Baek is one of those who, thanks to his incredible musical skills and sensibility, stands out of the crowd. Today, at Planet Singer, we have the great pleasure of listening to his single "Kenotic," a fantastic track that will keep you engaged from the first seconds to the last ones!
William S. Baek is a talented singer, songwriter, and musician. Born in NYC, he moved to Korea when he was nine and moved back to the USA after 17 years. The love for the piano, his experiences as a trombonist, and the crowing passion for singing shapes his sound during the years, making him the complete and mature artist he is now. William S. Baek is also a neurologist, and he has been using his musical skills to bring awareness about neurological disorders. This is how debut album "Walk Again" was created, a significant release that marked an important chapter in William's music career is.
"Kenotic" is an outstanding track. Through William's voice, we can feel how important is the message he is delivering. The beautiful lyrics, the fantastic production, and the incredible sound research make of this track a real gem of modern music. "Kenotic" is the opening track from William S. Baek's second full-length release "Humanity", an album that will leave the listener in a dream-like state of mind.
Check the links below and discover more about William S. Baek and his music, and don't forget to add his tracks to your favorite playlists!
Learn Singing, Piano and learn how to MAKE MONEY with your Music! Check these out!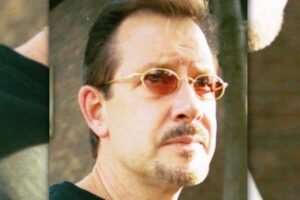 "Giant In My Mind" is one of those songs everyone should listen to. The excellent arrangements, the beautiful narrative, and memorable melodies make this song a powerful release that will enrich the discography of this talented artist!
Read More »
We managed to get a hold of the producer Makalo for an exclusive interview via his managers Flvwlessflow and Dj Ice for a quick interview regarding his recent, both antics and clash on Instagram with the major labels and the copyright-striking they have been doing recently.
Read More »
Engaging, exciting, and incredibly captivating, Gianluca Gallo is back with another exciting release with his "Bailando Mambo," a refined and energetic track featuring talented vocalist Lydia Breska that will stay in our favorite playlists for a long time!
Read More »