"First Supper," Deson Tenninchy's latest album, is the perfect mix of modern Hip Hop and the groovy and memorable vibes of the legends of this genre!
Talented artist Deson Teninchy did it again with his brilliant "First Supper," an album that flows smoothly from the first track to the last. This release captivates the listener's attention thanks to the excellent songwriting and that unique narrative that characterizes his style and makes his music stand out!
Today, at Planet Singer, we have the pleasure of listening to Deson Teninchy's new album and diving into the world of this incredible artist!
I would like to start by saying that "First Supper" is one of the best releases of 2022 and possibly the best Hip-Hop one! Brilliant songwriting, solid and variegated tracklist, and direct, punchy, fun, and intense lyrics that perfectly frame the best and worst of our society. Starting with the excellent opening track "Bosses Boss Up," the album proceeds with increasing tension and stamina, nailing the listener to the chair. It is with tracks such as "The Whole Enchilada," "King David," or "Step Aside," to name a few, that we perceive Deson Teninchy's artistic weight and maturity! To fully appreciate each detail of this album, we suggest listening to it several times, on repeat!
"Minding My Business" is another gem that through dynamic rhythms, a powerful beat, and a chorus that gets stuck in your mind for hours, goes straight to the point, leaving the listeners excited yet satisfied. This album speaks to real people about real-life experiences, true feelings, dreams, and expectations. Nothing is preconstructed, masked, or faked in Deson Teninchy's music, and this is one of the characteristics that make his music stand out from the nonsense we are often obliged to listen to on mainstream channels! Well done, Deson Teninchy; we can't wait for the next work!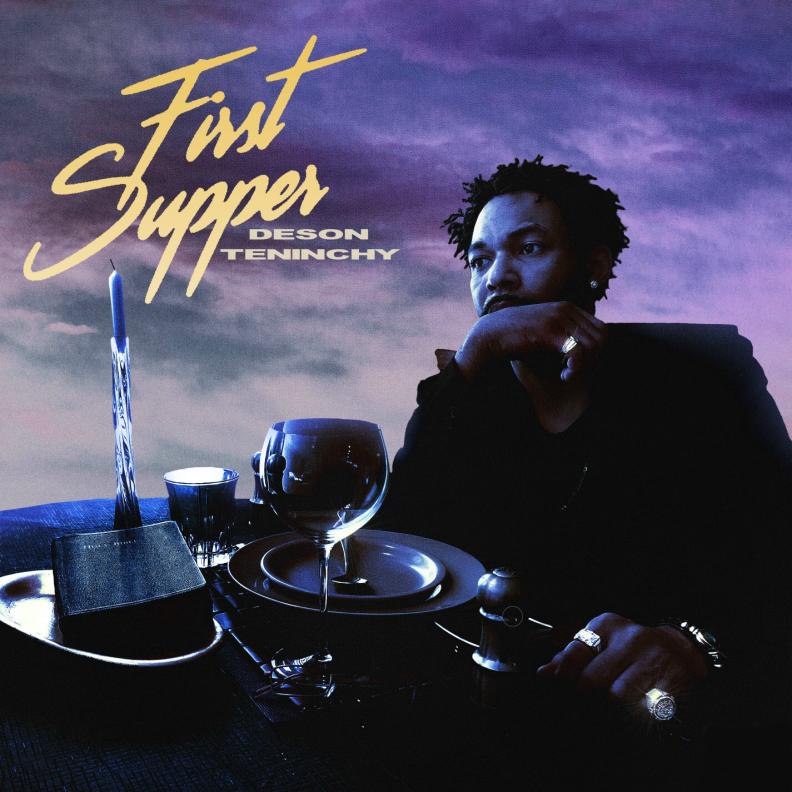 Check the links below, discover more about Deson Teninchy and his music, and don't forget to add his tracks to your favorite playlists!
Deson Teninchy releases the excellent "First Supper!" Exclusive Review!