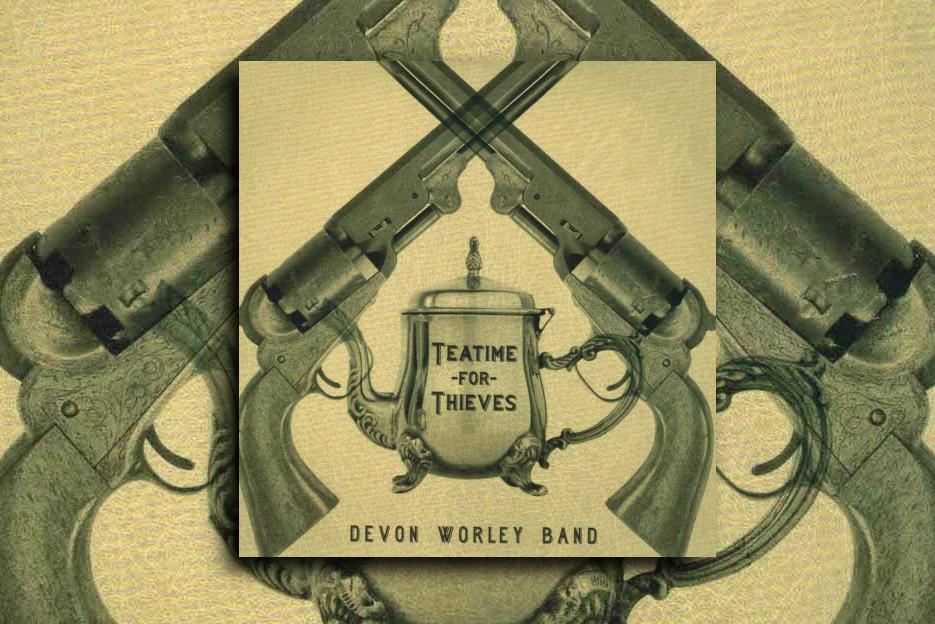 It is teatime guys! And this one is one of the best we had so far! It is a great pleasure today to listen to one of the most interesting and energetic bands on the modern rock and country music scene! Devon Worley Band is back and stronger than before with a 5 bullets EP, "Teatime For Thieves", that is going straight to the favorite playlists of all rockers out there!
Devon Worley Band is a 4-piece country-rock band with incredible stage energy and a unique and very distinctive sound. Led by formidable singer-songwriter Devon Worley, the band is going to release their new EP at the end of April. "Teatime For Thieves" follows their first release "Silver Creek" in 2013 and the incredible success of their last full-length album "The Sunrise Resistance".
"Black River Magic" is a powerful and energetic track that engages the listeners since the beginning. "No Fool" flows smoothly thanks to the incredible lyrics and perfect interpretation of Devon behind the microphone. The third track "broken Record" could be the next country music anthem. This track is the perfect mix between rock and country thanks to the incredible rhythm section of Adam Durand (Bass/Vocals) and the metronomic precision of Grant Thelen (Drums, Vocals, Harmonica, Trumpet).
The beautiful "Leave Me Slow" emotional mid-tempo ballade surprises for the incredible arrangement, perfect mix between country and pop music. It is time for the last bullet, the energetic "Wytch Hunt" where we can appreciate the outstanding performance of Jason Medvec at the guitar, a true talent. Do not miss the chance to see them live, once the lockdown is over, check their official website for their next gig and show these guys some love, they deserve it!
Check the links below to discover more about Devon Worley Band and don't forget to add their songs to your favorite playlists!