The beauty of art is that it has no limits. Whether you can see it under the form of a painting, touch it as a sculpture, or listen to it as a song, art always find its way to reach us, making us feel that unique connection between us and our perceptions. It often happens that those who have the gift of an artistic soul find themselves searching for a new way to express their creativity, passing from graphic arts to music, from music to acting, discovering every time a new version of themselves. Talented painter Jeff Roland is the perfect example that, when talent meets creativity, there are no boundaries to the artistic expression. Today, at Planet Singer, we have the great pleasure of listening to some of his covers, revisited and rearranged with his unique style.
Jeff Roland is a talented painter, musician, and creative originally from France. Imaginative and inventive, Jeff Roland uses his guitar like a painter uses his brush, the song is his canvas, and through his voice, the colors take form in the listeners' minds. Together with talented Polish artist Joanna Lessnau he formed The Gemini Conspiracy. This exciting band sees the duo expressing themselves through music, revisiting some of the most beautiful songs ever written in their unique and personal way!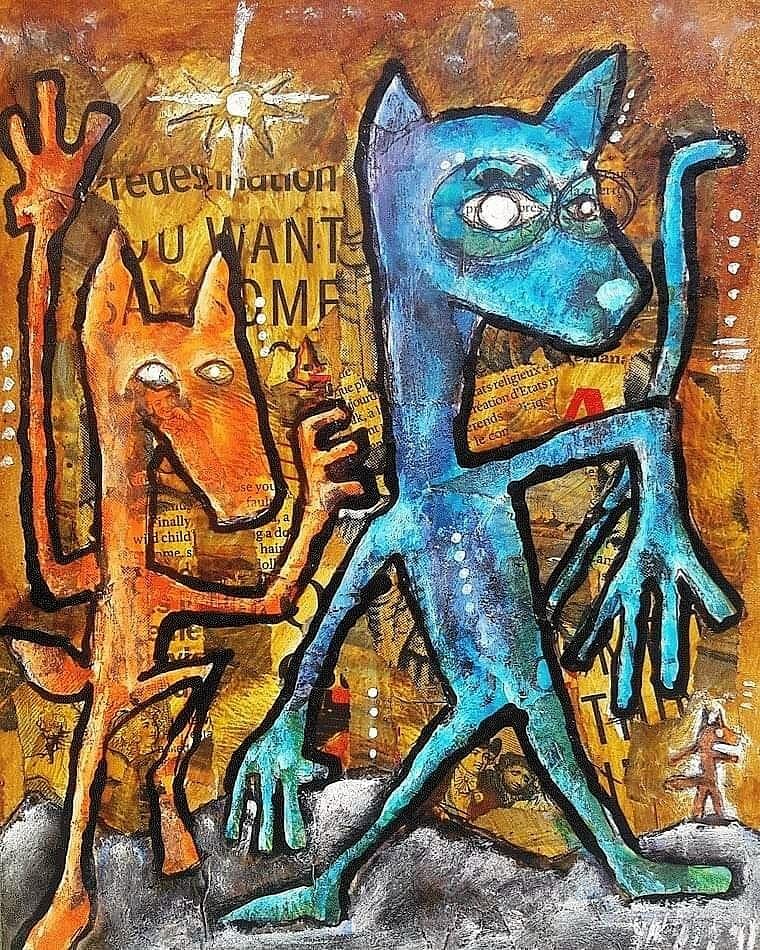 The first track we would love to share with you is the incredible rendition of David Bowie's "Space Oddity." Recorded during a night session, Jeff creates an intimate and personal acoustic arrangement of this great Hit from 1969.
From one legend to another, this time is the timeless Frank Sinatra's "My Way" to enlighten our day, that in Jeff's acoustic version shines thanks to the genuine and informal approach of this talented artist. With his musical performance, Jeff Roland complements his painting, finding a new way to connect with those who love art in all its forms!
Check the links below, discover more about Jeff Roland, his beautiful paintings, and his music, and don't forget to add his songs to your favorite playlists!
Learn Singing, Piano and learn how to MAKE MONEY with your Music! Check these out!