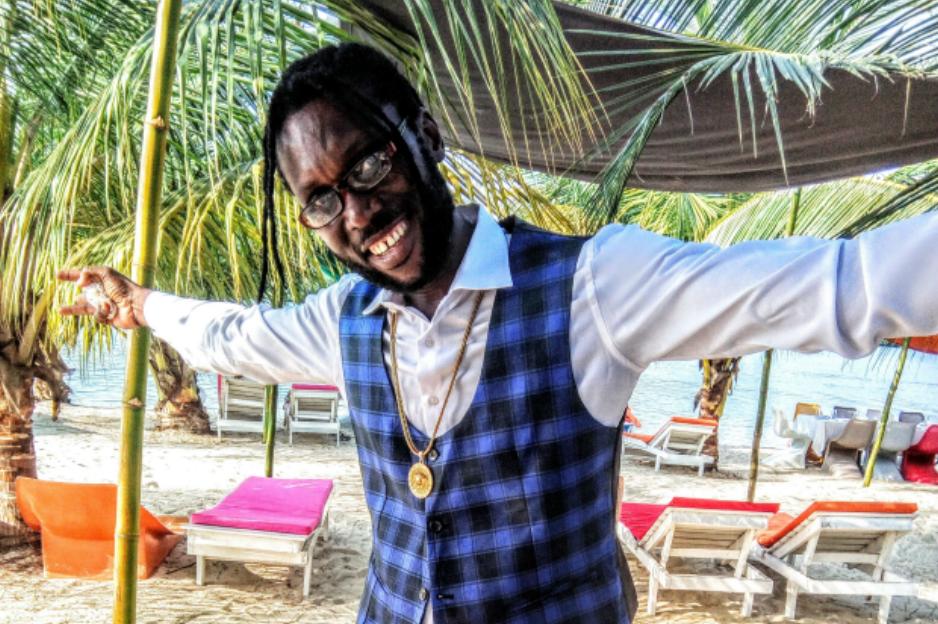 Today's interview with NENE ROL is one of those moments we always waited for. NENE ROL is one of a kind, talented and creative. He is a real entertainer and performer that, thanks to his talent, is gaining worldwide recognition! If you are not a fan yet you will be immediately after listening to his music!
Here it is, our exclusive interview with NENE ROL!
Hi NENE ROL it is a very big pleasure to have you today at Planet Singer and have the chance to discover more about your music. Let's start talking about your early years. How did you discover this passion and talent for music?
I wanted to sing from the age of seven in West Africa. I was inspired by Michael Jackson to become an artist, and my inspiration grew as I listened to Shaba Ranks and Yellowman from Jamaica. Let's not forget the famous James Brown. These great figures were my inspiration to become a great artist.
When I listen to your track I can hear a lot of different influences, reggaeton reggae-ragga and much more. What are your main influences and what inspires you the most when you write your music?
I am influenced by my main genre of Reggaeton, Reggae Dancehall, and by the different types of Reggae. When writing my music my influence comes from the new generations like Sean Paul as well as Buju Baton, Siwzla. They give the sound and inspiration to my feelings.
You are an award-winning artist that is gaining huge success in your genre. You also collaborate with a lot of talented artists. How important is it for you to work with the right team when it comes to producing a new song?
My success comes from my passion. When writing I think I am on a stage, I think how to give my best performance to the fans, how to touch their feelings. That brings inspiration not only as an artist but also to the listeners. The importance of the right team is very significant. The team must be in oneness, working together. Everyone must know their place to the artist's sound. Everyone must be in the cue, not being inattentive, prompt and have a common passion for music.
I love your song "Moover", such a great feel and production. What's behind this track?
Moover is a song about needing to move and fight for your rights. It is about fighting for your justice because if you don't raise and don't fight for what belongs to you, no one will do it for you.
If you could choose a song from another artist that represents you, which one would you choose?
"You Can't Touch This" by American Pop Artist Mc Hammer. I enjoy his passion, his strengths, and his style of performance. In my last stage performance back in Oct 2019, we did a phenomenal show using Mc Hammer "You Can't Touch This" as my introduction to Moover combined with two styles, American Pop and Reggae Dancehall. It was a success!
You know how to entertain your audience during your concerts. Are you on tour right now?
No, I am not touring at the moment but I'm getting ready to tour in the USA in the next few months starting from the beautiful state of California to Miami, Florida. At the moment I am in Ivory Coast doing concerts and recording. I have a new single to be released in March titled "Shabba".
Tell us about your track "Totoman".
"Totoman" is a very popular song among women. It is about a guy who has a lot of women and goes from girl to girl. Totoman is a sexy guy who goes after beautiful girls just having fun living life as a single lover. A player you could say. I am no longer a Totoman, I am a Mister Totoman (lol). I just recently got married less than a year ago, so I am now a Totoman of just one woman (Smiles).
NENE ROL in 2004 you released your first album "ENFANT DE MONTAGNE". Do you feel different as an artist now that many years have passed and you had the chance to bring your career to a very high level as a singer? If you could travel in time, what would you say to the young NENE ROL of 2004?
As an artist now I would say yes, it is different from the beginning. I've gained more experience, more fire in my passion and dedication to my career knowing how to perform on stage. If I could travel back to 2004 I am not sure what I would say but everything has its time and purpose. I would tell the young Nene Rol to stay focused, prompt and active!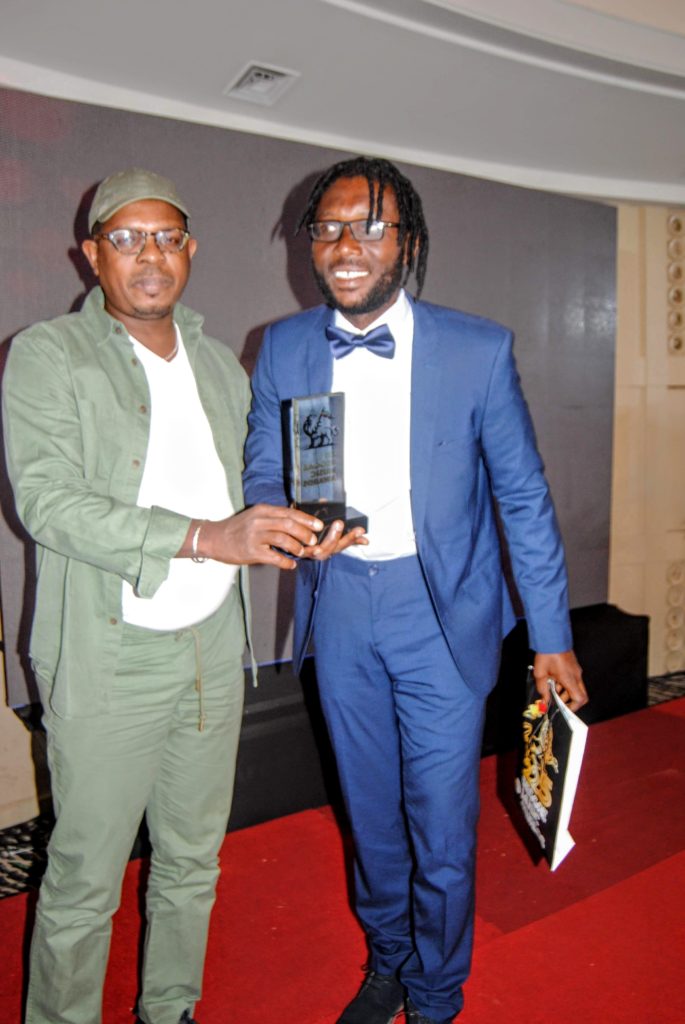 What do you think of the reggae scene of 2020, any new artists that you like?
My personal opinion of the Reggae of 2020 is that it's coming out and being heard more among the new generation of cultural artists. Reggae is a cultural genre, stands for freedom of speech, of the reality of life, and generally it's more open. Reggae style by both Africans and Jamaican Reggae is moving on Top for all listeners. New artists that I like in reggae are Sean Paul, Siwzla, Queen Africa from Jamaica, and Buja Baton, but my idol is Shabba Ranks.
What are your plans for the future?
Being on Top! As an artist I plan more traveling, touring and doing live concerts and festivals. Just living the dream as a great entertainer and performing artist, keeping this passion burning.
It was such a pleasure to have the chance to interview you NENE ROL, we wish you all the best for your music!
To all the fans and readers, I would like to leave you this message:  "Let your passion drive you to your destination, God bless you".
If you liked our interview with NENE ROL, check out these links to discover more about this artist!
NENE BI NEZOU ROLAND known as NENE ROL was born on December 07, 1986, in Bonon, in the sub-prefecture of Bouaflé, in the Marahoué region. Although his father is a police investigating lieutenant and his mother, a housewife, the young Roland has an artistic streak in his genes. His maternal grandfather being a traditional dancer, Roland could not escape his cultural destiny. Very early bitten by music, who calls himself in the 2000s NENE ROL, turns to reggaeton, ragga, rap, and dance hall. His first real musical work appeared in 2002. It was the title "A chacun son way" which appears on the compilation "YAFOHI" produced by Tony Adams (Boss Playa) in Paris.
Two years later, on December 13, 2004, NENE ROL released his 1st album entitled ENFANT DE MONTAGNE distributed by SHOWBIZ. An album of 10 titles which allowed the artist to make himself known on the national level and in sub-region. The artist is immersed in the universe that resembles him. He is purely reggaeton reggae-ragga dance-hall, a style through which he now intends to conquer the whole world. NENE ROL carries its messages in French, English, Spanish, and Gouro, its mother tongue. NENE ROL thus sees his dream come true. And this album opens the doors to great musical scenes for him.
In 2004: he participated in the show marking the 10-year career of the group M.A.M at the Palace of Culture in Abidjan.
In 2005: NENE ROL opened for the concert of the singer Francocongolais SINGUILA. Also in the same year, NENE ROL participated with TIKEN JAH FAKOLY in the peace concert in Bouaké. He also participated with the group Gbonhi Yoyoyo on a tour in the 10 communes of Abidjan.
In 2006: The clip of the title "Ango" was designated BEST VIDEO CLIP in the REGGAETON-dance hall category, in African language.
In 2007: NENE ROL was guest star at the AKON concert at the CHAMPROUX stadium in Abidjan.
Outside of Ivory Coast, the artist NENE ROL has known several scenes in the following countries: GAMBIA, SENEGAL, GABON, DRC, CAMEROON, SOUTH AFRICA, ANGOLA, CONGO BRAZZA, GHANA, NIGERIA, and EQUATORIAL GUINEA
In 2012: NENE ROL joined Preda and Raj in the MAGIC BLACK SOUND (MBS) formation, as the lead vocalist of the group. They released an album called "We don't do anything with that". This title, which advocates African integration, was a real media success.
In 2014: NENE ROL was asked for a featuring on the title "DIGNITE" by MAMAH T, the diva of Mandingo music.
In 2016: in addition to Magic Black Sound, NENE ROL released their 2nd solo opus. It is a maxi-single of 4 titles. Entitled "TOTOMAN", this work has known the arrangements in Paris of DJ PYTCH, Disc-jockey of Singuila, and the collaboration of Apôtchô Strong, in Abidjan. For the artist, it is not a break with MBS, but rather a desire to express what he deeply feels in him. And this maxi-single paves the way for a real album whose release is scheduled for the end of 2016.
In 2019: NENE ROL Winner of The Reggae Dancehall Music Awards March 9 2019 Ivory Coast.
Share it with your friends!