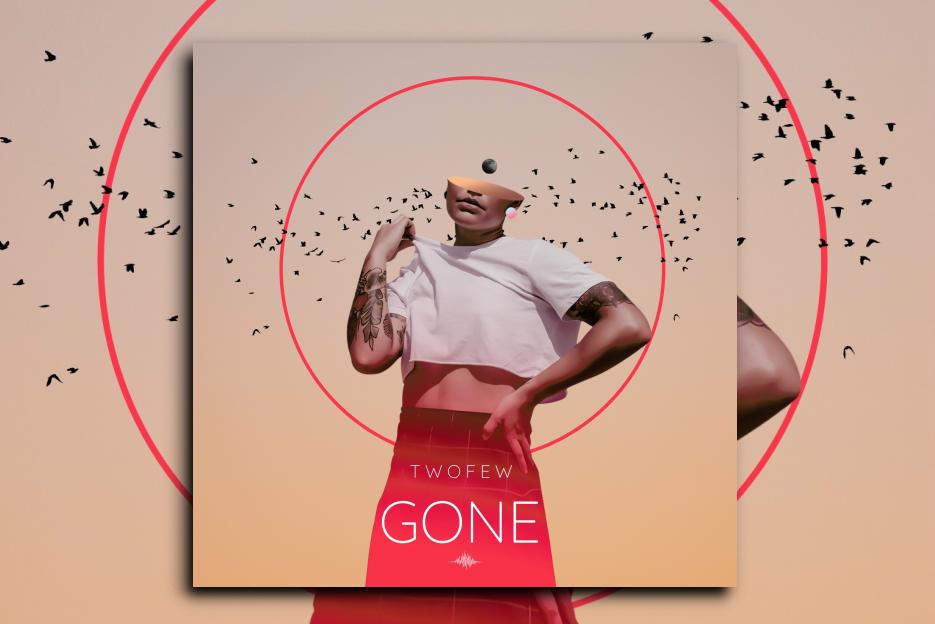 Phoenix-based Rock Band TWOFEW is back with a brand new single, "Gone," another gem that enriches their excellent discography and again shows the incredible talent of these five artists!
And it is Art we are talking about every time we listen to

TWOFEW

. Their unique sound, the perfect balance between the best vibes of Classic and Modern Rock, the ability to choose and weight each word of their lyrics and every note they play and sing, make this band the real deal!
Today, at Planet Singer, we have the great pleasure of listening to and sharing with you their latest release, "Gone," a song of contrasts, an emotional black and white, powerful yet delicate and intimate.
We discovered TWOFEW thanks to their excellent previous singles "Dreamin'" (2020) and "Fightin' For" (2021). Both tracks show different sides of the band yet maintain the same genuine artistic DNA. "Gone" is another masterpiece that includes the best of the band's songwriting and creative skills. Starting with the emphatic piano intro, supported by the excellent and delicate contribution of the whole band, where each note follows the other like raindrops, the gentle and ethereal introduction welcomes us tiptoeing towards a new, familiar, yet new sound space.
After the first verse, we knew Michael Lazar worked his magic again! Through his voice, we can partake in this unique musical experience, a dive into the story behind this song. Danielle's sophisticated bass lines perfectly blend John's balanced and compelling work on the drums and David's and Mike's exquisite guitar playing! "Gone" is one of those songs you love after just one play, but you also play many times, in a loop, to fully understand what these guys managed to create. Thanks to the outstanding work of producer Chris Lawrie, the song flows smoothly from start to finish!
Sit back, close your eyes and listen carefully to each word Michael sings. The song's narrative perfectly matches the band's intensity and emotional performance, a lyric that sweetly insinuates in your mind and you will remember easily, like the best Rock's classics. Timeless and memorable, "Gone" sings a brand new chapter for the band that will see a very productive 2022! Anticipated by another excellent single, "Lips Blue," released last December 2021, "Gone" will be followed by TWOFEW's new singles, "The War" and "When We Save the World," both due out in Spring of 2022, so stay tuned!
Show these talented guys some love! Check the links below, discover more about TWOFEW and their music, and don't forget to add their tracks to your favorite playlists!
Share it with your friends!