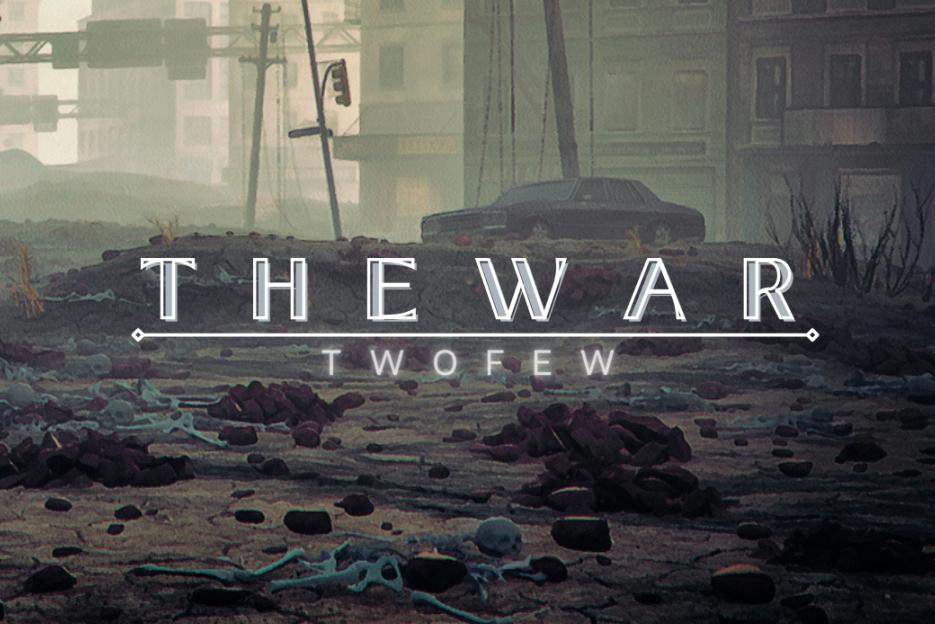 TWOFEW's new single, "The War," is one of those songs everyone should listen to!
TWOFEW's new single "The War" is probably one of the most inspired and actual songs these talented guys released. Bringing the best of their creativity, the band created a true masterpiece where emotional lyrics, memorable melodies, and heartfelt performance sustain the whole concept like strong pillars.
Today, at Planet Singer, we have the incredible pleasure of discovering more about the band's artistic vision with an exclusive interview!
Hi guys, and thanks for being with us today at Planet Singer! After some excellent singles such as "Dreamin'," "Fightin' For," and "Gone," we can't wait to share your new song, "The War," with our readers! We have been following you for a while, and we are so thrilled to know more about your artistic journey, so let's start from the very beginning! How did TWOFEW come to life?
TWOFEW began as side project with the bassist (Danielle) and the singer/pianist (Michael). They were in a previous band together that voted Danielle out on bass. When they formed the new band, they were two members short of your typical four-piece band. So, they called it: TWOFEW.
Your new single, "The War," is a song that resonates deeply with the latest events. We are all concerned about what is going on right now, and your song describes it with profound words, yet maintaining that respect and regard towards those suffering for it. Can you tell us more about this song and this project?
We started working on The War about 5 ½ months ago – having no intention of it playing into current events at the time of its writing. The single was in the mastering lab when everything started, and it ended up eerily coinciding with the current state of events. In reality, it's about the mental fixation – or a personal war – a place where many of us can often find ourselves. It naturally is fitting of current events, too, but that was never the intention.
Your songwriting style is unique. Can you reveal what your creative process is? How does your music come to life?
We've had the great luck of amazing chemistry. Most of our songs start off with a cool lick one of us is playing on an instrument. That's exactly how The War was written. I heard my brother doodling around on guitar to a new riff and started playing it on the piano. We asked ourselves what this lick made us feel, and I blurted out: "Like I am in a war." The rest is history. It's a fairly similar creative process for all of our other tunes as well.
Songs such as "Dreamin'," "Fightin' For," and "Gone" say a lot about the importance of narrative and how meaningful your songs are. At the same time, each piece shows a different side of the band, flowing like chapters of a much bigger novel. Are you guys planning on releasing a full-length anytime soon? That would be fantastic!
For the time being, we are hyper-focused on just improving, fine-tuning our chemistry, and mastering our sound. The best method we've found is to keep releasing singles that are of higher quality each time and never look back. To be honest, it's the day and age of the "mixtape" these days.
TWOFEW the war exclusive interview!
The pandemic hasn't helped live shows in the past couple of years. Now that things are starting going back to "almost" normal, are you guys planning any live gigs?
We certainly are. Right now, we are doing secret popup shows in select areas to surprise our fans. But we have some big shows and festivals in the works with some other bands, including one of our favorite bands in LA: MarvelousXE.
Among the many things that make your sound so unique, I would say that your refined arrangements are for sure one of the most evident. Beautiful harmonies, intriguing rhythms, and elegant piano lines are some of the pillars that create TWOFEW's trademark sound. Is this the result of a natural process, or do you guys work intensely to obtain such a great result?
We've worked our butts off to get this sound and to where we are as a band collectively. We have had the great pleasure and the immense benefit of excellent producers during this time too. As a singer, I've spent hundreds of hours in one-on-one vocal coaching and piano coaching to hone my sound. The results are starting to pay off with improvements in every single.
The mental side of every equation. I love people watching because you always wonder what their personality is like, what makes them tick and why. It's the same with music – taking on the persona of someone else, even if imaginary, and putting their perspective or situation into a living, breathing piece of art.
TWOFEW the war exclusive interview!
How is it like to work on your music with the incredible Grammy and Oscar-winning Engineer Brendan Dekora?
Indescribable. Brendan is top-tier talent, and it's quite apparent that he's a master of his craft. Being able to work with him on this track and the rest of the record we are currently tracking is a dream come true. He is literally a mix master and will make any track he's working sound like it came right out of a major label studio. It's no wonder why he's worked with so many famous acts.
What are your plans for the future? 
TWOFEW is busy recording, rehearsing, and promoting. We head to LA in August to cut tracks with Brendan Dekora at Foo Fighter's secret Studio 606. We're currently pinching ourselves because, like our previous single you reviewed, we're "Dreamin'."
Fantastic! Guys, it was such a pleasure having you with us today! Your music inspires and reaches the audience deeply, and we are sure it will motivate many other young artists who are listening to you. Is there anything you would like to say to our readers?
For starters, thank you very much for interviewing us in your awesome magazine. Secondly, we want to give a BIG shoutout to Brendan Dekora for his awesome talents. If you're a band like us that's looking to perfect your sound, have a look at his website at www.BrendanDekora.com– and let him know that TWOFEW sent you over.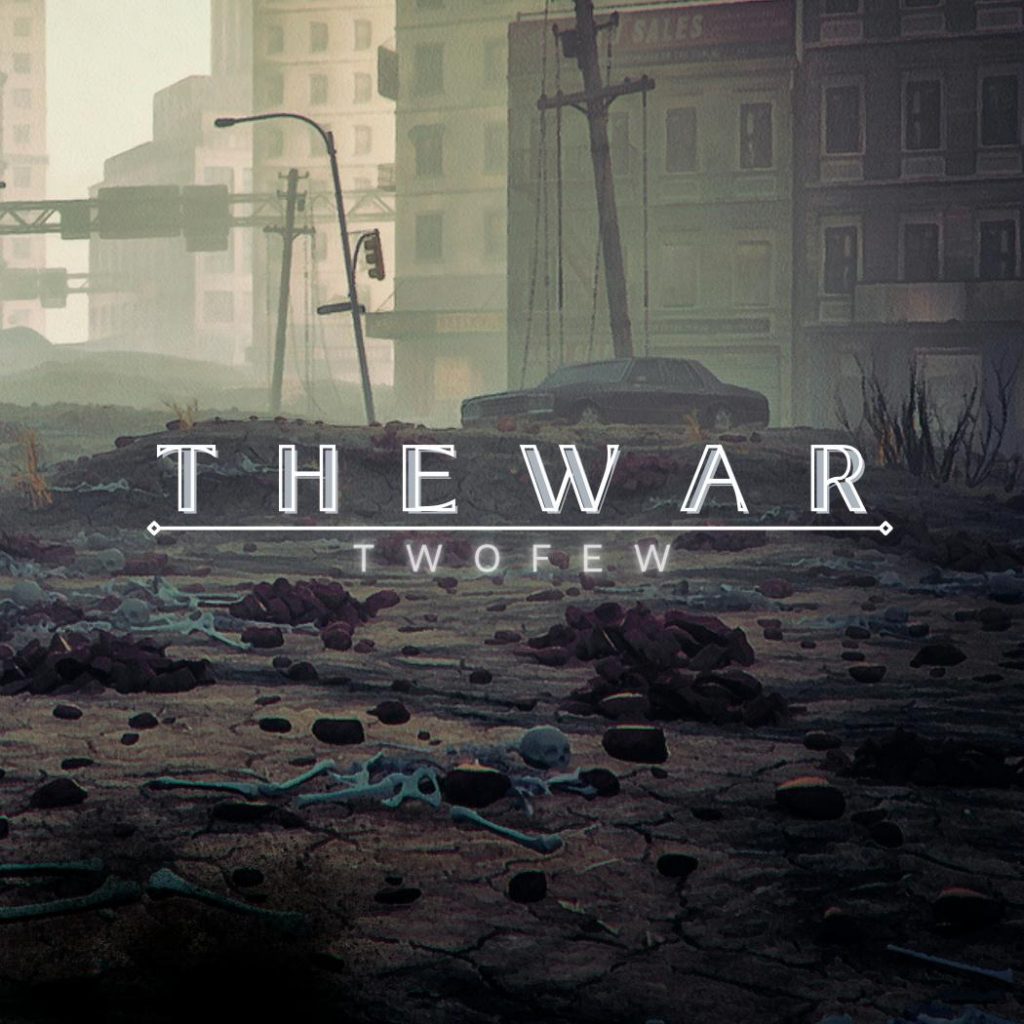 CHECK THE LINKS BELOW, DISCOVER MORE ABOUT TWOFEW AND THEIR MUSIC, AND DON'T FORGET TO ADD THEIR NEW SONG "THE WAR" TO YOUR FAVORITE PLAYLISTS!
Learn Singing, Piano and learn how to MAKE MONEY with your Music! Check these out!