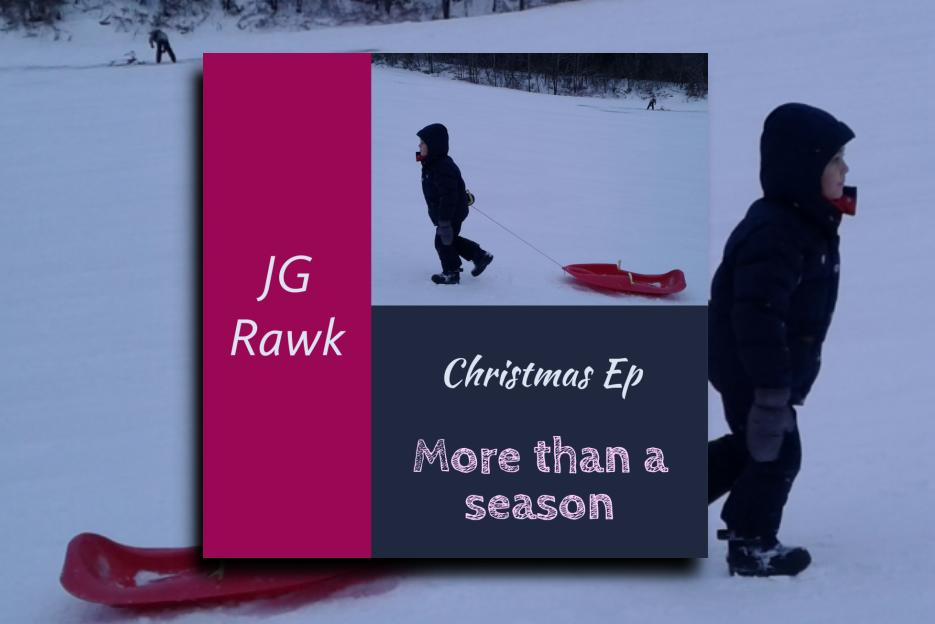 Music isn't just a form of entertainment; there is much more behind a song than its rhythm and melody. The real beauty of music resides in its purpose, the goal that the songwriter has in mind both when he creates the song and when he records it and performs it. Artists like JG Rawk are the living proof that when music meets purpose, it becomes real art! Today, at Planet Singer, we have the great pleasure of having a sneak peek of his upcoming "Christmas EP," a beautiful release that is available on preorder on Amazon and iTunes, and will be Out on Nov 20th on all digital platforms!
From this Ep, we can appreciate the engaging "It's Christmas Time" with the catchy guitar riffs and the extraordinary vocal parts of JG Rawk that, with his colorful and warm voice, interprets every word with charisma and stamina! The EP flows smoothly with the intense "Seasonal Joy," and the energetic Hard Rock / Heavy Metal vibes of "I'm Still Praising You," a fantastic arrangement on the melody of The Police's Hit "Every Breath You Take."
"Jeremiah's Song" closes this unconventional and excellent Christmas EP, with JG's song for his son. This Ep is a great release that is going to make our Christmas even more festive. This collection of tracks is also proof of the talent and artistic maturity of an artist ready for a brand new chapter in his music career, and we can't wait for his next release!
Check the links below, discover more about JG Rawk and his music, and don't forget to add his tracks to your favorite playlists and share "Christmas EP" with your loved ones!
Learn Singing, Piano and learn how to MAKE MONEY with your Music! Check these out!