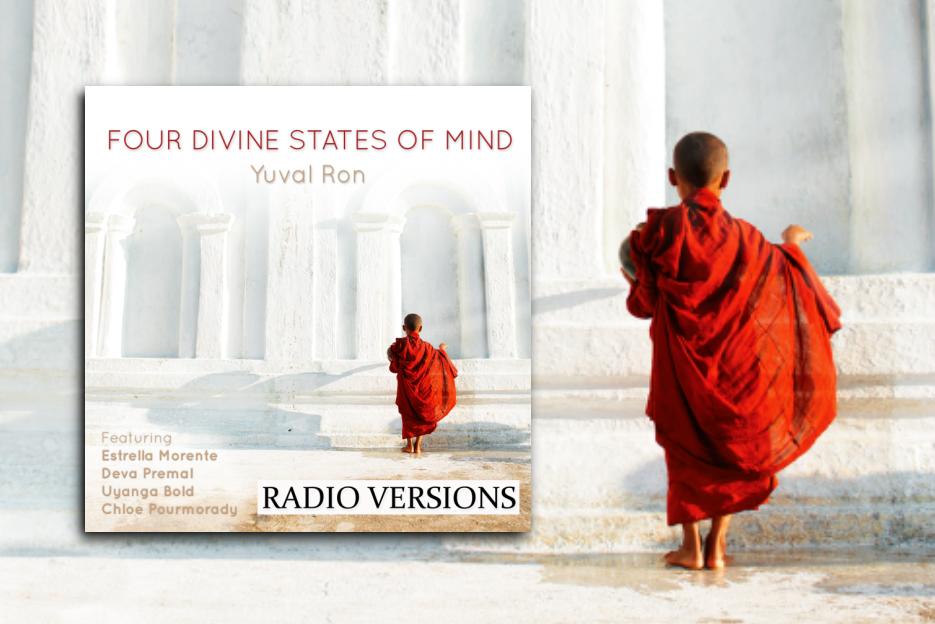 Music to lift the spirit and sounds to heal your soul; the music that we are listening to today is much more than beautiful melodies, vibrant harmonies, and engaging rhythm. There is much more than that in the music of Yuval Ron and the incredible talents that joined him in his latest musical journey. Today, at Planet Singer, we have the honor of listening to one of his latest creations, "Four Divine States of Mind," a four-track album that will change our world's perception!
Yuval Ron is a talented and world-renowned composer, musician, producer, educator, and peace activist with a fantastic career and countless achievements. Composer of the music for the Oscar-winning film West Bank Story, numerous collaborations with artists from all around the world, Ron was awarded the Los Angeles Treasures Awards, among many others. His style and sound are versatile and experimental, but still genuine and respectful of the traditions and cultures he tributes with his music.
The first thing that comes into my mind while listening to "Four Divine States of Mind" was the incredible sense of freedom this music transmits. The four tracks of the release welcome you and surround you like a fresh breeze after a long day, a safe place where you can reconnect with your inner self. The evocative soundscapes that Yuval creates with his music are food for the soul.
Four tracks that as the cardinal directions take you to a journey between dream and reality, starting with the intense and emotional "Loving Kindness (Metta)," a track that shines thanks to the outstanding vocal performance of talented singer Chloe Pourmorady. The deep and surrounding melodies of "Compassion (Karuna)," with the fantastic guitar lines and the warm voice of excellent singer Estrella Morente, flow smoothly and lead us to the third chapter of this incredible release, "Vicarious Joy (Mudita)," where Deva Premal, surrounded by ethnic instruments and engaging percussions accompanies the listener with elegance and mesmerizing melodies and positive vibes.
"Equanimity (Upekkha)" closes the circle giving sense to the whole composition, ethereal and pure, Uyanga Bold's beautiful voice delivers this fourth musical gift with unique elegance and pathos. These chants are food for the soul, inviting the listener not only to listen to them but to participate and be part of them. "Four Divine States of Mind" is one of those gifts the listeners will fully appreciate only if they'll listen with a clear mind and an open heart, letting the chants and vibrations reach their inner self, and forgetting the ego and the world around, accepting to be carried away, towards new spiritual horizons.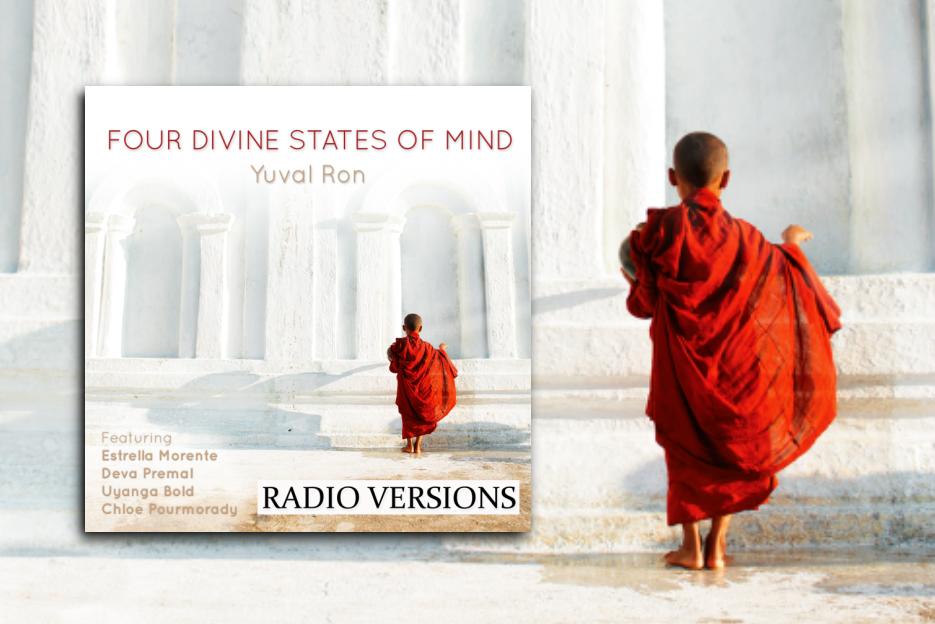 Check the links below and discover more about Yuval Ron's music, and don't forget to share and add "Four Divine States of Mind" to your favorite playlists!
Learn Singing, Piano and learn how to MAKE MONEY with your Music! Check these out!